Last week review 29-2022
|
Weekly review 29-2022 and this week was especially Tuesday extremely hot and of course dry. Let's see if the thunderstorms bring something 🙁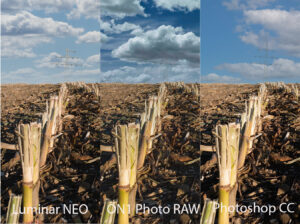 This week was to compare once how good the individual programs such as ON1 Photo RAW, Luminar NEO and Photoshop CC after almost 2 years of development because now are to make out the sky parts as cleanly as possible and then of course to replace.
To be blunt, I didn't find a clear winner in my comparison. Photoshop CC does a good to very good job, but there are also combinations that the program does not manage cleanly. The overhead lines cause problems for all programs to varying degrees and no result was really satisfactory.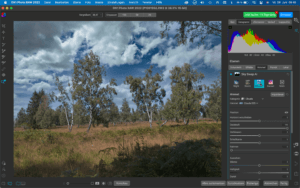 Nevertheless, all 3 programs do a good to very good job in some cases and mask out the sky cleanly and also don't stumble in front of branches or the spaces in between. And sometimes possible errors are so small that they are practically not noticeable. Then it can still be allowed to share such a photo.
Sometimes it is an improvement of the image effect and sometimes it is a manipulation. It's fair to point this out when you publish such a picture.

Do you remember the name Drobo, a manufacturer of NAS devices, which gained some popularity among photographers years ago. I found them too expensive at the time and hardly bothered with them, especially since I don't run a purchased NAS myself but use SnapRaid for this. Now Drobo has filed for bankruptcy, all under Chapter 11, which is reorganization and survival of the company.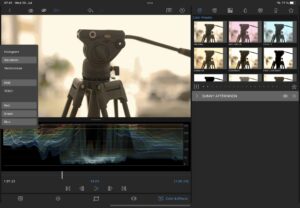 Then LumaFusion got an update to version 3.1 this week. Besides improved backup options for projects, the leveraged scopes stand out here. These will simplify editing and color matching a good deal. The scopes can be observed in real time, but then I noticed on my iPad Air that the playback of the video did not run quite as smoothly.
Nevertheless, overall a successful change and improvement of the app, with which I have already cut some videos.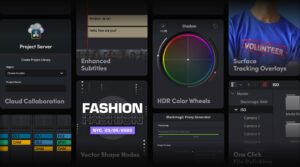 And while we're on the subject of video. I reported in the weekly review 19/2022 about the beta phase for Da Vinci Resolve 18, which started at that time. The beta phase is now finished and BlackMagic has officially released Da Vinci Resolve 18 this week.
I haven't installed the new version yet, but I'm excited about the new features BlackMagic has implemented.
implementiert hat.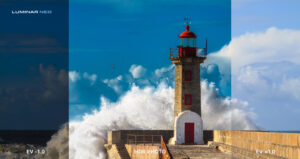 Next week there will be a post about Luminar NEO HDR, which I already mentioned in last week's review. The release of the extension is planned for the 28.07. I will publish therefore the contributions of me already on 25.07., since I can already try out.
Luminar NEO is available with 10,– € discount with the coupon code TUXOCHENEO in the amount of 10,– €.
All in all again very eventful weeks. I hope you enjoy the articles and look forward to your questions and comments.
ciao tuxoche