Last week review 39/2015
|
Post update on 14.Aug.2016
Last week review 39/2015 and the weekend promises to get a sunny late summer weekend, ok at least yesterday i missed the sun a little bit 😉
In the last weeks article i reported on tools to preselect (very fast) on [post id=1076]larger number[/post] of images, which occur mostly on wedding shootings or partrait sessions. In theses situations a [post id=949]Lightroom 6[/post] workflow has a main disadvantage, meaning the force to import your images first and the previews must be generated before you're able to select.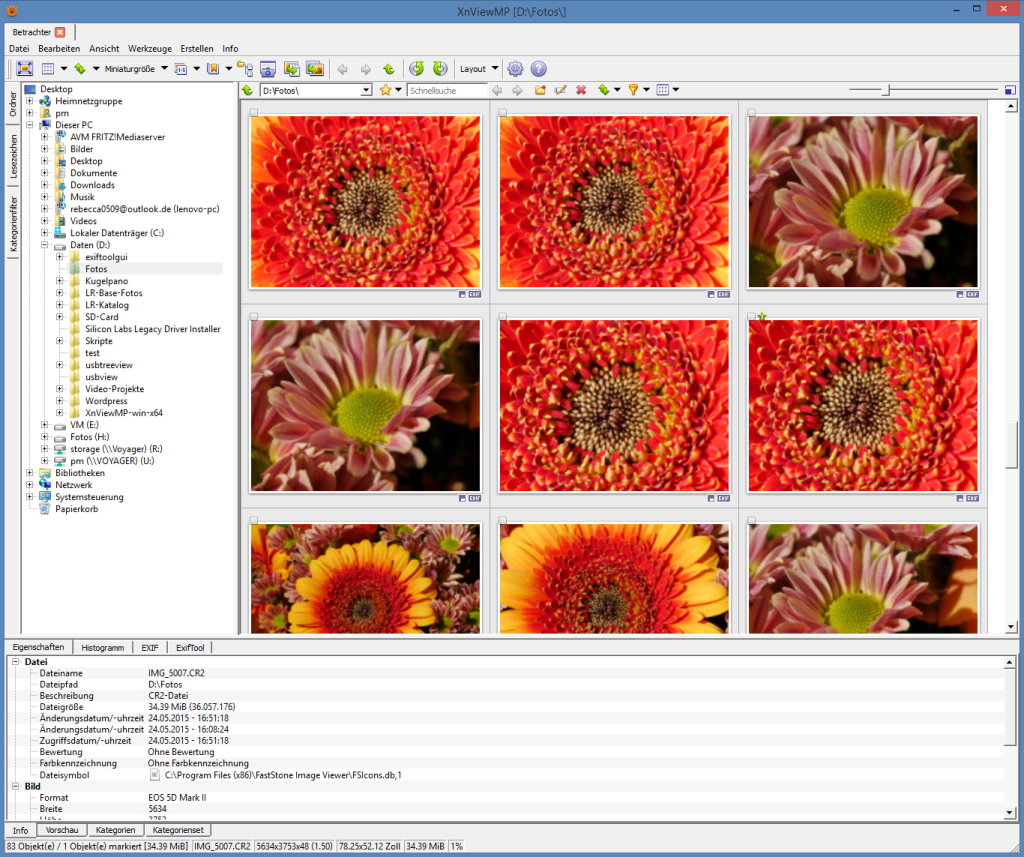 In the older article about [post id=986]Perfect Browse[/post]  i posted the advantages judgeing your images about sharpness or the facial expression of your modell in the porttrait shooting without the need to import your images into Lightroom and where you don't need the preview qualities of Lightroom.
Since the special offer for [post id=986]Perfect Browse[/post]  isn't valid any more i took a look at two tools, the  Fast Image Viewer and  XnViewMP which are fitting for the job and both are free of charge.
If you wan'T to buy Perfect Browse, which still is my favorite, my preference would be the viewer from Faststone, but maybe the XNViewMP viewer would fit more closely to your workflow, so you have to decide yourself.
Switching to my new internet provider  1und1 for my DSL i got a new router, the  AVM DSL-Router 7362 SL. The router is ok, but i tried a couple of times, just like my old router, to setup more than address for my Linux NAS, because my webserver on this device is configured to listen to more than one web address including a  SVN server. Trying to add a new device the firmware you have to add the MAC address and then the firmware says i already know this device ;-). Setting up a DNS-server on the Linux site is no problem, but this setup fails because the router assigns every client device its own IP address for the first DNS server. Have to decide what to do about this problem 🙁
This week Adobe announced version 14 of the Elements series, Photoshop Elements and Premiere Elements. The programs cost arround 100,– € each and if you get the bundle it will cost arround 150,– €. Photoshop  Elements includes the DeHaze filter introduced with Lightroom 6 and Premiere Elements finally supports 4K video, because meanwhile a lot of cameras and even smartphones are able to record at 4K.
An eventful week and i  hope that some of the articles on this blog gained your interests and i look ahead to your comments/suggestions. And don't forget, i installed a feed for you via feedburner .
ciao tuxoche