The last time I looked at ON1's RAW converter was a while ago. So it was time to take another look at the software.
Introduction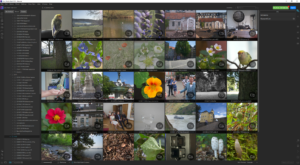 The last version I presented here in the blog was version 2019.5, and that was 2 years ago. In the meantime, version 2021.5 is available, and it was time to take another look at ON1.
The RAW converter of the American software forge is available for Mac as well as Windows. In the course of the orientation towards devices such as smartphones or tablets, there is also a mobile version for both iOS and Android.
A trial version is also available, but ON1 only grants a test period of 14 days. This period is probably too short, especially for newcomers.
I have recorded a short video about this:
Development
Back in 2019, they were still focused on being a competitor to Lightroom Classic. A few side blows against Adobe especially regarding the software subscription should even bring customers/users away from Lightroom to ON1 Photo RAW.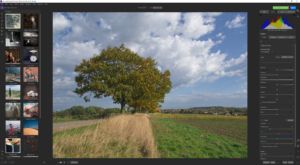 In 2019, there was also still a migration tool to transfer a Lightroom catalog to ON1 if possible with all changes. This should make the change easier, especially for switchers and the not small number of users who are critical of a subscription.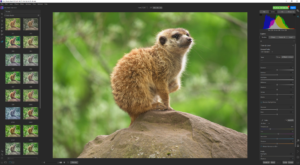 In the meantime, the idea of persuading Lightroom users to switch has been abandoned. There is no longer a migration tool and with a price of 8.10 € / month, they now offer a subscription solution.  For the price you also get the Adobe Photo subscription but then only with 20 GB instead of the 200GB storage offered here.
However, the subscription version is also a prerequisite for ON1 to make changes to mobile devices available on the desktop later on.  Thus, ON1 should be able to offer functions such as the described synchronization of the different Lightroom variants.
New functions
There is a new search that can pick out photo duplicates. This is very interesting in itself, just like a function to define the keyboard shortcuts themselves.
Since many softwares offer functions to replace the sky in landscapes, ON1 goes in a similar direction.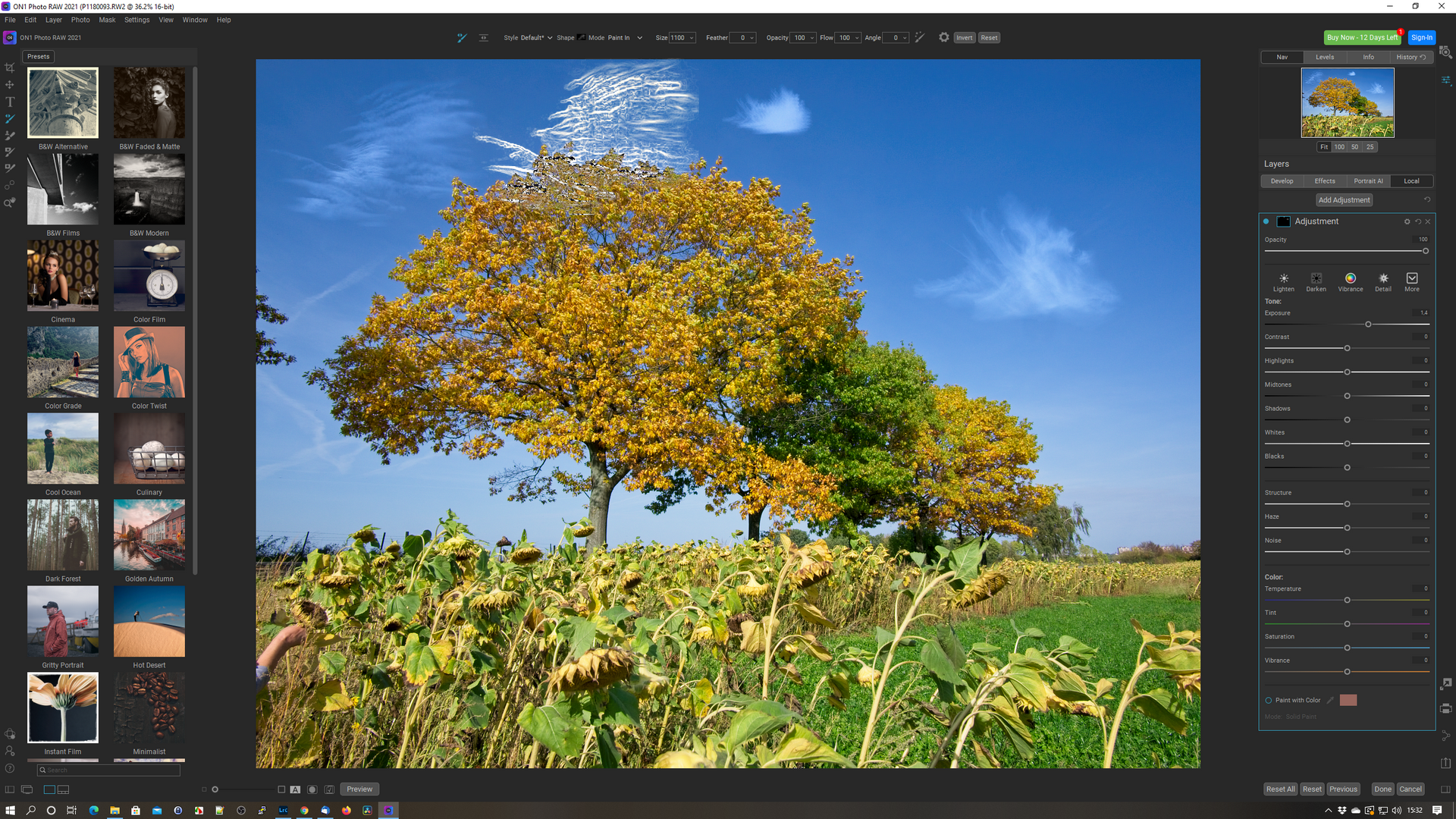 However, ON1 achieves here a function that can insert clouds in different shapes with the help of brushes. With different sizes and shapes, you can definitely make the image look more interesting.
Also new is a function to exchange a color. This works quite well and above all easily.
Catalog and Albums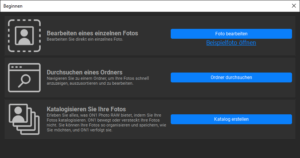 ON1 Photo RAW still has its advantage, of course, that you can edit a single image without importing it into a catalog. This distinguishes the program from Lightroom. Whether it is however a large time difference to import the desired photo into Lightroom, to work on and then if necessary from the catalog to delete dare I to doubt.
In the albums, however, the smart albums were removed again. In the Sine in the management of images a step backwards.
Conclusion
ON1 Photo RAW 2021.5 focuses more on the RAW converter and editing functions and probably no longer wants to be a competitor to Lightroom. For a newcomer certainly an interesting thing, however, Lightroom simply offers more, not only in image management.
ciao tuxoche