Switched to an iPhone Xs
|
Post update on 01.Aug.2020
I already posted an article about getting myself an iPhone 6s mainly for video/photography. Now i did the change from Android to iOS.
Introduction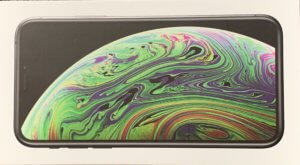 As you probably know so far i used my Huawei Mate 10 Pro which had some issues mainly with the DJI app for the Osmo Mobile Gimbal. to offer the resolution which was offered by the native camera app. Same problem with the app filmicPro which got stuck to one framerate which could not be changed after an Android update.
Other smaller problems now caused the swtich to Apple after the contract with my provider run out. So i decided to get myswlf an iPhone Xs, which offers two lenses and provides 64 GB of RAM.
Camera
The camera is a 12Mpix camera but Apple's camera app can't shoot RAW which means DNG. But the app offers HEIF format which offers 10 bit colordepth. But i also installed Lightroom CC because this app can capture DNG format.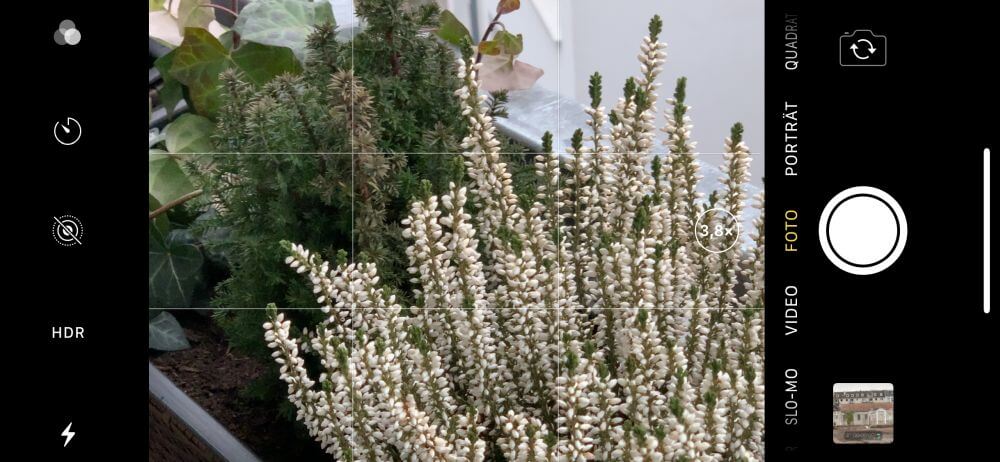 Of course the camera offers shooting video in 4K up to 60fps, which is quite impressive. In fullHD you can do slow motion with 120 or even 240 fps. And these capabilities are also offered in the app FilmicPro. The bitrate is increased to 150MBit/s compared to the iPhone 6s.
The front camera can do full hd videos and laso of good quality are the two lenses for the back camera which give you approx. 50mm focal length and sure is better than the telephoto lens i tried.
Setup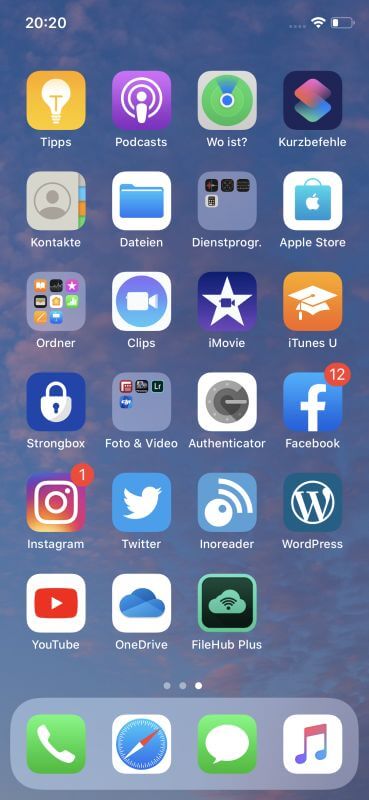 The setup of the smartphone was easy mainly because i laredy had a Apple ID because of the iPhone 6s.
Very comfortable was to connect to my personal cloud where i store contacs and calendar dates. Without any additional apps i could connect via WebDav with my NextCloud installation. On Adnroid system you usually need an extra app like DavDroid to get a connection.
For those accounts i use a 2 factor authentification via Google authenticator there was alittle bit more work to do. I use this app for 2-factor authentification for quite some time now.
Apps
Those apps important for me just work on the iPhone. That is in particular the DJI Go App for the Osmo Mobile. Now timelapse videos can be made in 4K and i can zoom optical in a better quality.
Filmic Pro works prefectly with both lenses and in combination with the gimbal and offers resolutions like 4K in 60fps. And this way the smartphone can be used to shhot some B-Role footage. And with the longer focal lenght of the built in lenses it is possible to capture a video for my Youtube channel.
Lightroom
Lightroom Classic can process the HEIC format.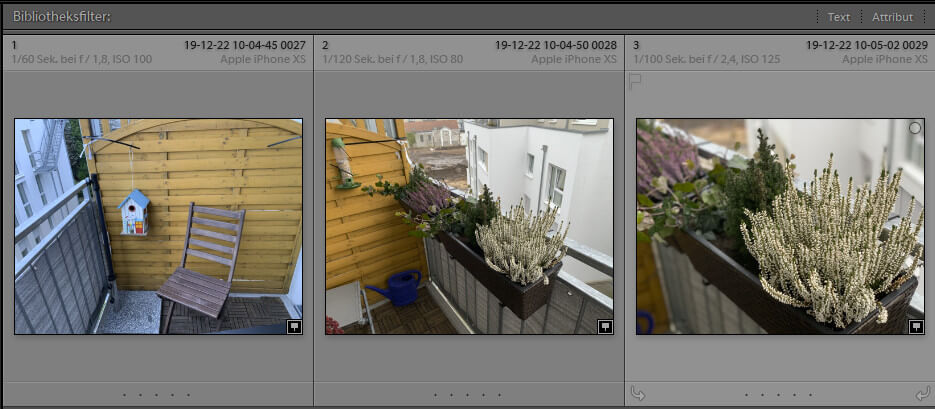 Luminar 4 on the other hand doesn't even show these images. In the file open dialoge there is an option for HEIF(), but this doesn't work.
Conclusion
So far i don't regret the switch but there are annoyances. Like for example Google Play. I had a balance there and now i don't get the money back. The other thing is the lightning connection where i have to get an adapter to connect a regular microphone like my Rode VideoMic to the smartphone.
ciao tuxoche