Last week review 11-2021
|
Weekly review 11-2021 and the weather is still very uncomfortable, wet and cold 🙁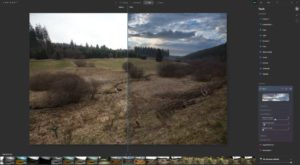 This week there were several software products to report on. The first was after the Update2 of Luminar AI that was released on Tuesday. The Update2 is a free update, for all who own a license.
The Update2 brings mainly improvements in the replacement of the sky. Luminar AI can now create a suitable reflection of the sky part on water surfaces. Improvements have also been made to the lighting of the scene and the sky image can now be moved vertically and horizontally and also rotated. This allows the sky area to be better adapted to the scene in any case.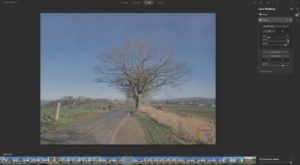 Furthermore, there is now function of textures that can be overlaid with the image. These are PNG files with transparent background, so that these functions can be used not only for texture overlays. It can also be used to insert other image contents and also logos into the image. And you can create presets from such overlays again.
In this respect, the update2 also brings more functionality and I still run Luminar AI as a plugin for Lightroom.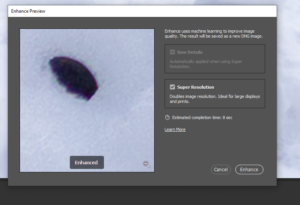 Then this week I tried the new Photoshop CC or Adobe Camera RAW. The new version 13.2 brings SuperResolution in addition to support for new cameras. A method with which the pixel resolution of an image can be increased by a factor of 4.
I had already reported several times about such methods, so among other things about the panorama solution as well as the solution over many free hand shots. Both methods have their disadvantages, especially with moving objects. This is also true for the HiRes solution, which is built into some cameras like the Lumix G9.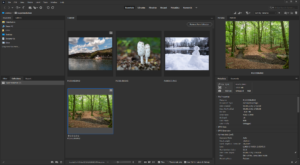 The solution in Photoshop CC works quite well and uses AI, though. You certainly won't have every shot upsampled this way, but for certain subjects or e.g. large prints, you'll be grateful for the extra reserve.
Photoshop CC or Adobe Camera RAW creates a DNG file with 4x resolution. Until the beginning of the week it was unfortunately not possible to import these DNG files into Lightroom. With the update to version 10.2 it is also possible to open the files with Lightroom Classic.
All in all, another very eventful week. I hope you enjoy the articles and look forward to your questions and comments. And otherwise you have to say again "Keep your distance" and "Reduce contacts", because unfortunately the numbers are rising again.
ciao tuxoche