In the last days of the old year Skylum announced a update for Luminar. I took a look on the update.
Introduction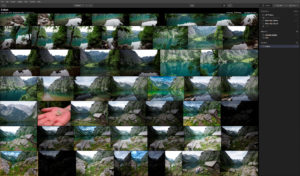 The first issue occurred was that the update function of Luminar 4 didn't show me any available update for the program. I download the installation file manually and updated to version 4.1 The built-nummber now is 5191.
If you also run into problem Skylum posted the links to the offline installations files in this post.
The GUI didn't change but know you can use the cursor and the page-up/down keys to walk thru your images, which makes finding a certain image a bit easier. It seems that skylum improved the memory management because so far the program didn't crash or eat up almost the whole memory.
I did a little video on the update:
Improvements
The improvments in the Sky-Replacement function as mentioned in the article i could not state at all or maybe i used the wrong base images for the manipulations. But at least the Windows version seems to be more stable.
Problems and bugs
Still there is the issue with displaying raw files or better with the sharpness when viewing in detail or in the edit tab. After processing the sharpness and the smaller and medium details the results are very close.
The color differences between the browse tab and the single view of an image or in the edit tab are pretty irritating. In the browse tab almost all raw files are displayed with too much saturation and pretty punching colors so you have problems to judge if the image was already processed or not.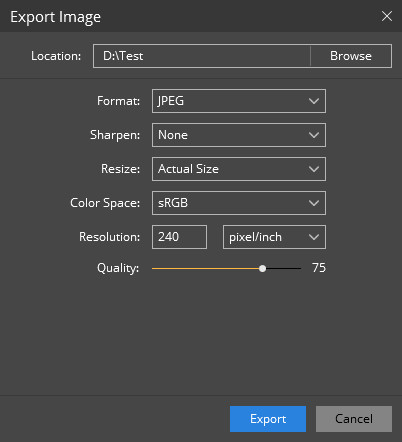 Skylum didn't coorect the error with the historgram either. The histgram is updated only if you release the ruler for exposure or contrast. This makes processing a little bit a try-and-error game.
The export function has to be improved too. In the dialog you'll find all necessary options like different file formats to export to or to reduce the size of the exported image. But the export is very slow. I exported 50 images from timelaspe sequence captured with the my Lumix G81 as JPEG files in full size but with a qualitiy setting of 75 and it took Luminar 8 min. to finish the export. This is way too long.
Conclusion
Luminar 4.1 is slowly getting better, but i'll stick to my advice to use Luminar 4.1 as a plugin for Lightroom ony.
On the other hand  Luminar 4.1 still is the program to get very decent results with just a couple of mouse-clicks. And the effects like Sky-Replacement or Sky Enhancer are very useful if you don't use them too often. But give yourself a try download a trial version and make a picture by yourself.
ciao tuxoche