Last week review 16-2022
|
Weekly review 16-2022 and this week came the spring with partly shcon very beautiful days 🙂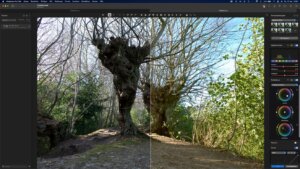 This week I have for the first time a program that only for an operating system presented here we also talk about MacOS. It's about Pixelmator Pro in version 2.4, that I had a look at on my MacBook. You can do that, too, because there is a trial version for 15 days, and also without registration. And with this trial version you can judge if you like the way the program works. However, the costs of a license with 40, – € are also more verschmerzbar, if it should turn out then as a wrong purchase.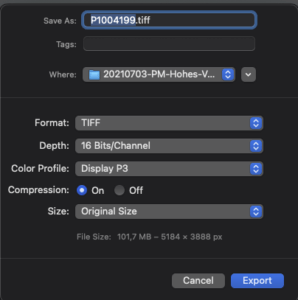 Pixelmator Pro is not primarily an image editing program, but also, but much more a graphic design program. Nevertheless, all tools are on board to edit photos. And this includes RAW files.
Pixelmator Pro saves in its own format pxd, but can also create Photoshop compatible files. And of course the common formats. When editing images, you are helped by the ability to create layers and overall you are left with a well-rounded image for someone who may not need management tools.
For those who don't like subscriptions, but still need considerable flexibility in editing graphics in general, Pixelmator Pro is at least an alternative that shouldn't be passed by carelessly.
Then there is news from Skylum, or rather from Luminar Neo, which has now been introduced in version 1.0.5. Of course it has to be mentioned that at the moment one has to wonder how it is possible to release updates at all in this siotuation, because a big part of the developers is sitting in the Ukraine.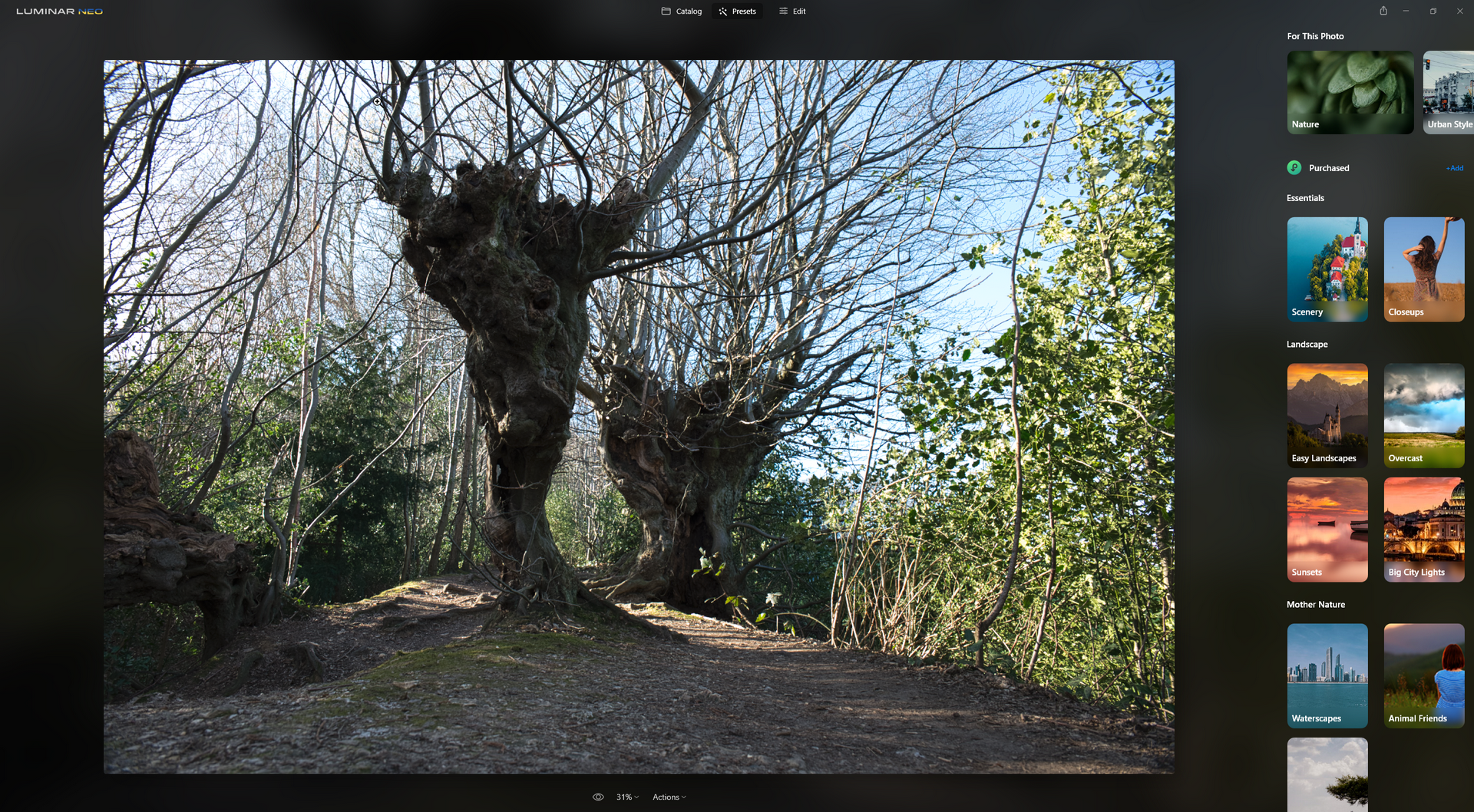 Luminar NEO's presets are now available directly in the top control panel. Editing including related tools including layers and masking can be saved as presets. Other small improvements are now included in version 1.0.5 and of course the update is free.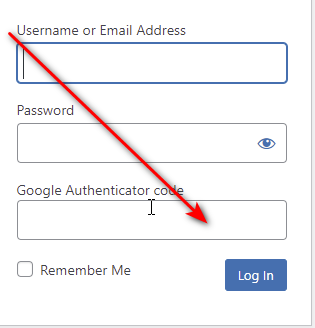 If you run a blog maybe you have noticed the unsuccessful login attempts with usernames like admin, root or the like. Fortunately, I have installed a plugin under WordPress that blocks the relevant IP address for a configurable period of time in the event of an unsuccessful login attempt. If you then look up the IP address in question, most such login attempts came from the Indian or Asian region.
For some time now, I have introduced 2 factor authentication for the admin account, i.e. in addition to the username and password, you also need a PIN, which is usually generated by an app on the smartphone. For me it is Google Authenticartor, with which I have had no problems over the years.
Probleme hatte.
I strongly recommend it for your own security to set up such a method at WordPress and perhaps not only there. Because so you can be quite sure that an illegal use is not based solely on a hack of the password.
All in all again very eventful weeks. I hope you like the articles and I am looking forward to your questions and comments.
ciao tuxoche