Last week review 36/2014
|
Last week review 36/2014 and autumn is coming 😉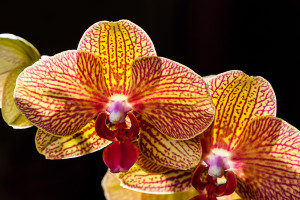 In the article [post id=549]Close-up and flashlight[/post] i showed with a couple of examples, that even in close-up or macro photography using a flashlight has it's eligibility. Either according to the situation you'll use it as a support light source, e.g. to light up dark shadow areas, or it is used as the main light source.
Using a flashlight as a fill-in source you can stick to ETTL mode, but you have to make your own experiences about reducing the power of the flash to accomplish the wanted result, that is filling in the shadows but not to have the flash light to be much intrusive. Just play arround with the flash light exposure control and reduce the flash depending on the sotuation by 1-3 EV.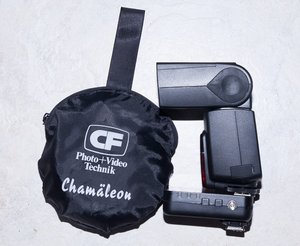 Particular on close-up photography a flash light can not be mounted on the hot-shoe on top of the camera, because the lens would cause shadows on the object. Either you'll get yourself a ETTL extension cable or you'll use [post id= 149]radio triggers[/post], i'll prefer the later one. You can position the flashlight besides the camera and using the flashlight as the main light source it can be mounted with or within a small soft box.
As you can see in the example pictures it depends mainly on the right mixture of daylight and fill-in flash. As a conclusion we can state that using flash-light for close-up or macro photography is sometimes usefull or even necessary.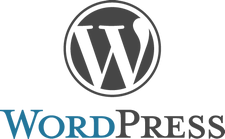 This week WordPress version 4.0 aka "Benny" was released. The new release offers som eimprovements, especially within the editor and the media handling, e.g. videos and so on. I updated this and my other blogs and there was no problem. Maybe i can deinstall at least one plugin concerning video handling for my timelapse videos or my published screencasts.

I realy get excited about people visiting my blogs very often and leave comments to a lot of my posts. But i'm not amused about those people trying to log in as admin into my blogs. The number of these attempts is increasing. The only thing you could do is to choose your password very carefully. I'll use keypass to generate different passwords for every login and to save the passwords in a encrypted container. On the wordpress side there are different plugins to secure your site by blocking the according IP adresses.
I hope that some of the articles on this blog gained your interests and i look ahead to your comments/suggestions. And don't forget, i installaed a feed for you via feedburner . So have i nice weekend, til the next time
ciao tuxoche