Last week review 48/2014
|
Post update on 14.Aug.2016
Last week review 48/2014 and it's still to warm, but for me it doesn't have to get very cold 😉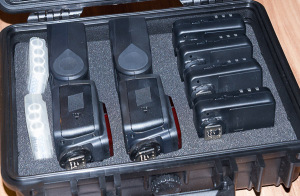 In this weeks article we took a look at the [post id=2974]X-Case[/post], a plastic case for storage and transport of sensitive equipment like flahslights and radio triggers. The plastic case is dust and waterproof according to the manufacturer, but i didn't test thsi feature. The foam pad inside is already cut into cubes so it is very easy to fit the pad to different objects. The size of the X-Case is ideal for storing two [post id=145]Yongnuo 568 II[/ost] and 4 radio triggers [post id=149]Yongnuo 622c[/post] and a couple of spare rechargeable batteries.
Even though i noticed that the price went up to almost 40,– € the X-Case is an ideal storage and transportation solution for this kind of equipment, sine the triggers and the flashlights won't fit into my backpack anymore.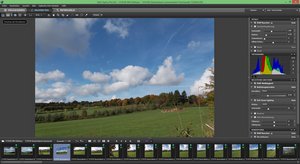 Next week we'll take a look on the RAW converter DxO Optics which Dxo offered for free for a limited time, but it is only the version 8 and not the up to date version 10. This tool is an ideal addition for management software like [post id=553]IMatch[/post] or [post id=576]Daminion], which offer managing your photos or media data only.
I hope that some of the articles on this blog gained your interests and i look ahead to your comments/suggestions. And don't forget, i installed a feed for you via feedburner . So have i nice weekend, til the next time.
ciao tuxoche