The Lightroom import dialog
|
Newbies often critisize the need to first import your images into Lightroom, before you even take a look on them or develop images.
This disadvantage is compensated by the alomost endless possibilites for images processing and managment of your images with Lightroom.
In the following screencast we'll take a short look on the main options:
Mainly the following actions are porcessed:
Copying/Moving the images
Insert meta data and folder names into the database
generating the previews
If defined renaming the images
Adding keywords
Applying development settings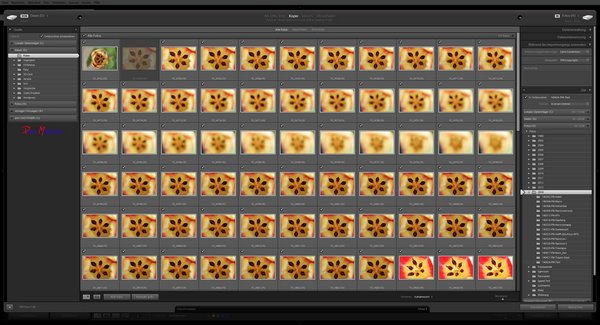 This is quite a lot before seeing your images the first time within Lightroom. Including presets for renaming images or to fill in some of the meta data the import process is made a lot easier.
The section for the development action could be filled in with an preset to automatically apply lens corrections to the imported images.
Especially renaming the files according to your needs and a freely choosable folder hierarchy enable you to find your images even without Lightroom.
You are even able to save an import preset for differnet situations, like from different cams or for different projects, if you like.
But you to accept that without an import Lightroom will not work, but you gain a lot of flexibility. By default after importing you'll find yourself with the collection "Last import". If you don't like this feature since Lightroom 5 you can disable it in the preferences.
How do you the import dialog, using import presets or presets to fill in certain metadata? I'll be happy about your comments and suggestions and of cource, questions are welcome too.
ciao tuxoche