Pixelmator Pro 2.4 released
|
A few days ago the Pixelmator Pro app was released in version 2.4. It was the opportunity to have a look at this program.
Introduction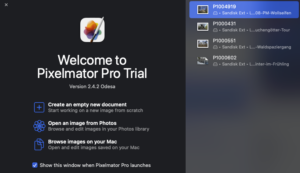 A blog post about Pixelmator Pro is a novelty for me, because it is the first program that is exclusively available for MacOS. It's also one of the few programs where you actually get a license and don't have to buy a subscription, which is becoming more and more common in mobile apps.
Pixelmator is a standalone app, just like Affinity Photo, but it may not be focused on photo editing. You can see that right from the start. After all, photo editing is one of the points, but vileiiecht not the most important.
Nevertheless, Pixelmator offers a complete set for editing photos.
I have recorded a short video about it:
Photo Editing
Pixelmator Pro, however, offers everything you need to edit your (RAW) images. The menu is just a bit hard to get used to under Color Adjustment.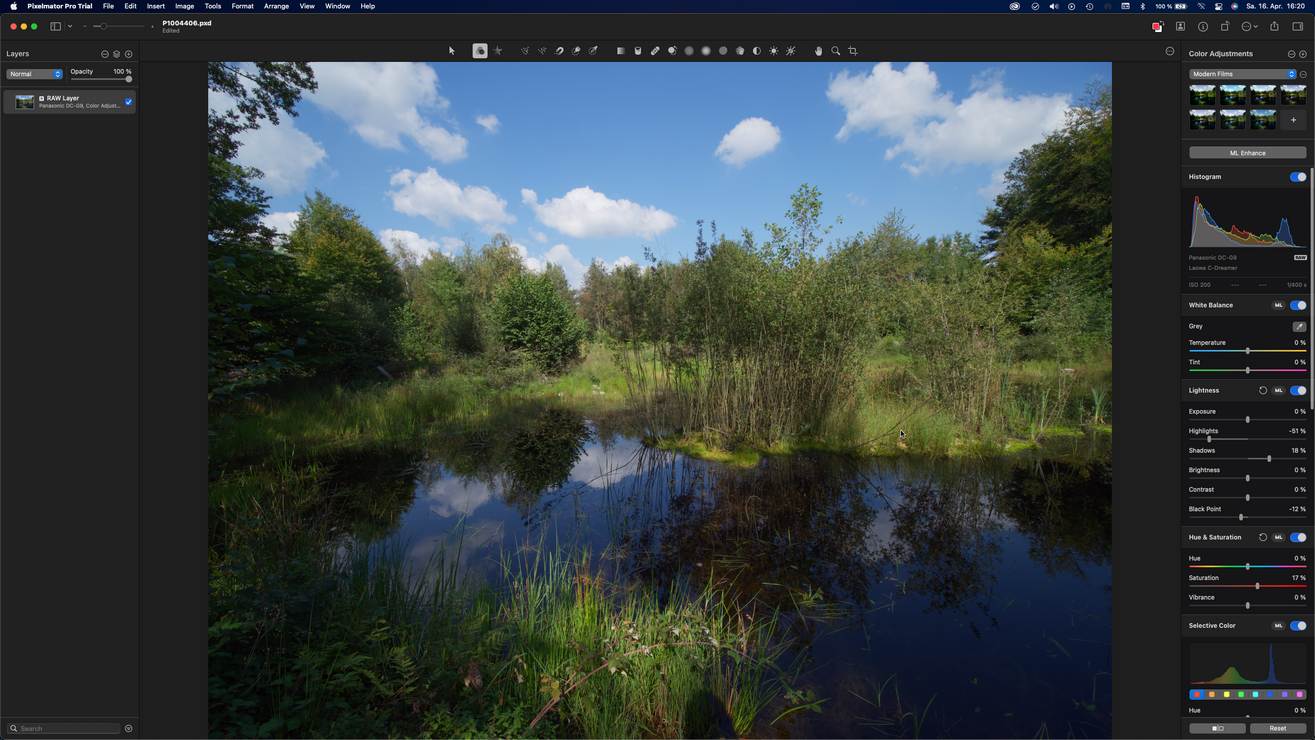 You can find everything here to correct exposure, white balance, heights, shadows, etc. More complex color adjustments with color wheels, as known from color grading, are also available.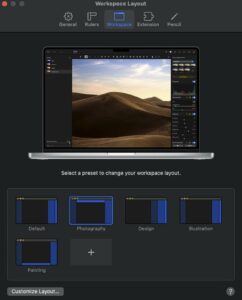 The program also has templates or presets, with which you can give your photos a certain look with a click of the mouse. Artificial intelligence is also on board, although this is called "Machine Learning (ML)". But with ML Enhance, for example, the image can be developed/adjusted with a mouse click. This works just like in Lightroom with the automatic development usually even quite well, at least as a starting point for further processing.
Masks and layers
Pixelmator still masters the masking of image parts, whereby different methods are provided for the selection.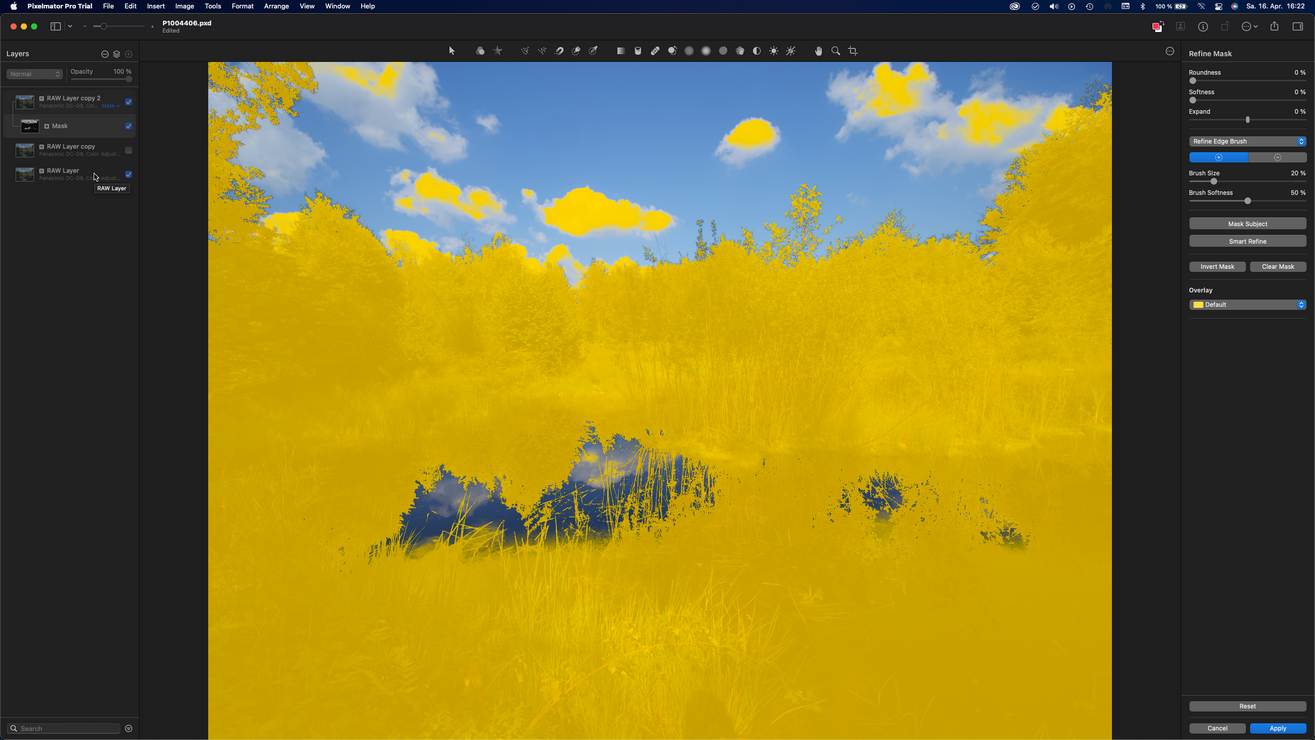 This gives the user almost endless editing options, and Pixelmator can also display the changes in a split view.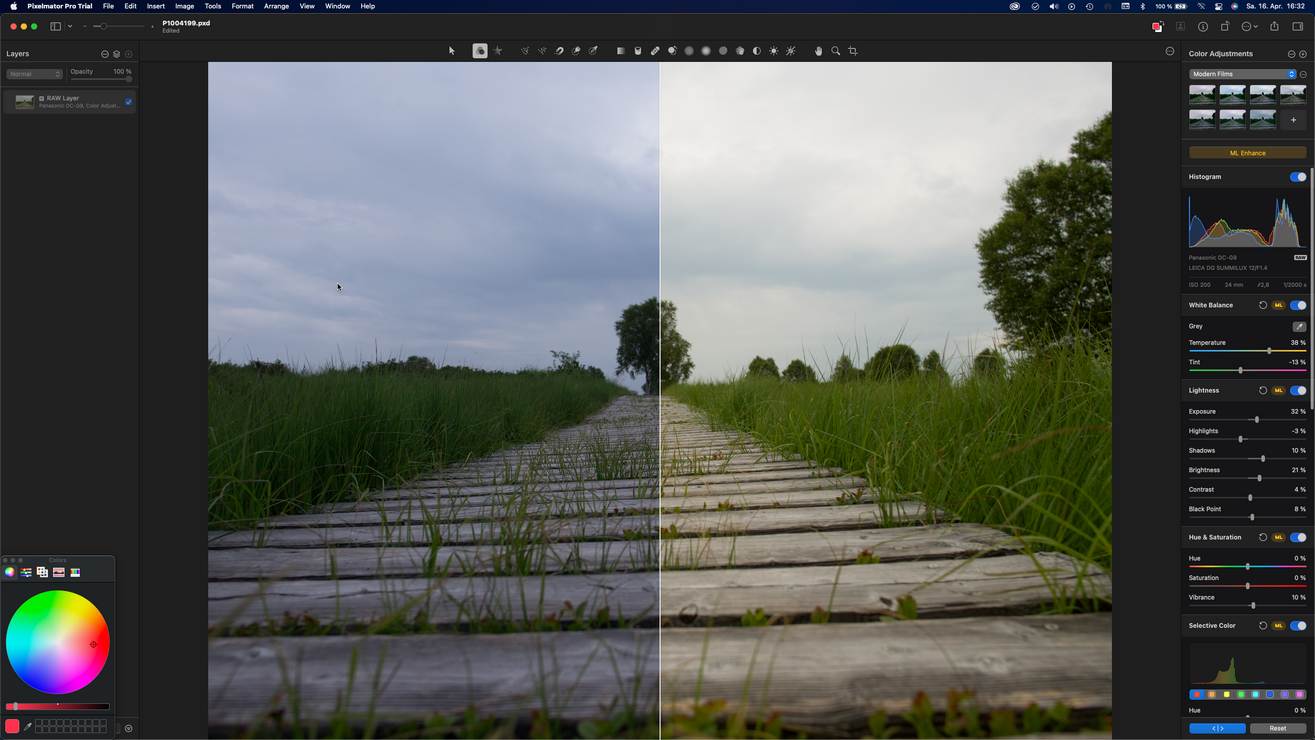 Custom file format and export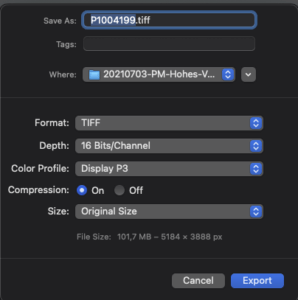 Pixelmator uses its own file format pxd to save the changes made, but can also save the results in various formats such as JPEG,Tiff or Heif. And of course the image can be resized when saving.
This is the main disadvantage of image processing without a catalog, because only here all changes can be saved non-destructively in the catalog.
If you use the pxd format, you get a file size between 75 and 100 MB, starting from a RAW file of about 25 MB. The latter probably also depends on the number of layers used.
Pixelmator Pro can also save in psd format, which is the standard format for Photoshop CC. And this saving as well as masks and layers is also compatible with Photoshop CC, i.e. such a file can be opened in Photoshop CC without any problems.
Conclusion
For just under 40,– € you get in my view a very mature program, with which especially gelgentliche image editing but also design tasks can be solved. Who is not sure, there is also a trial version for 15 days and that should also be mentioned without registration.
What do you think about Pixelmator Pro? Write it to me in the comments.
ciao tuxoche