Last week review 22-2022
|
Weekly review 22-2022 is already a funny number, but this week we at least get closer to summer temperatures 😉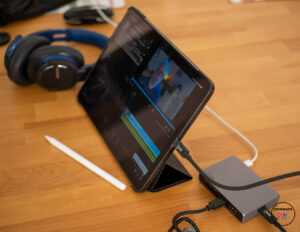 This week was all about an essential accessory for both my iPad Air and MacBook Air and that is the CallDigit USB-C Hub. This hub provides the devices with 2 more USB-C ports, a USB-A port, HDMI and displayport ports for an external monitor, and a card reader for SD and micro-SD cards.
This makes up for the fact that the iPad and MacBook are only equipped with one and 2 USB ports, respectively, out of the box. Now it is possible to connect multiple drives and copy photos and video clips from the memory card at the same time.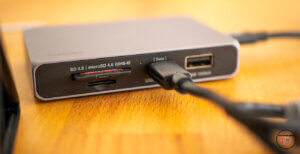 The USB-C hub from CallDigit is not exactly cheap with about 90, – € but I had tried several and with all models there were problems, be it that one port did not work or with another the port by far did not deliver the promised data transfer rate.
So that then the iPad or the Macbook are still charged despite various connected devices helps only a stronger charger with 65 W power that I bought from Anker.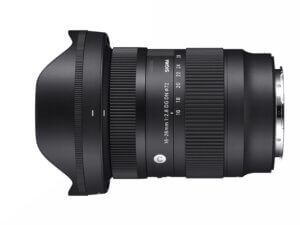 This week was also a bit of a week of new launches, namely for lenses. Let's start with the fact that Sigma introduced a very interesting ultra-wide angle zoom, that 16-28mm/2.8 Contemporyry. The lens will be available for the Sony E as well as the L mount.
The lens is probably quite compact and lightweight compared to zooms of similar focal length and manufacturer. Filter size is moderate 72mm and according to the first reviews the optical quality is supposed to be very good.
With a price of just under 900,– € it will surely will compete then also on the market.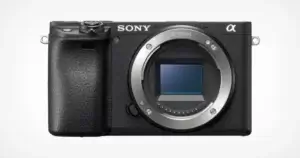 Sony introduces 3 new lenses for APS-C, a 11mm/1.8, 15mm/1.4 and a 10-20mm/4.0. In addition, the production of the Sony A6400 is resumed. The chip crisis and the discontinuation of the production of this camera had led to the absurd situation that used A6400 cameras were offered at the new price and sometimes even above.
In addition, Fuji has introduced its X H2s, which is now being touted as the best APS-C camera in the world. The technical data is impressive, but so is a price tag of 2,800 € for an APS-C body.
All in all again very eventful weeks. I hope you enjoy the articles and look forward to your questions and comments.
ciao tuxoche