From Windows to an MacBook Air
|
This already represents a step, but it was less problematic than initially thought 🙂
Introduction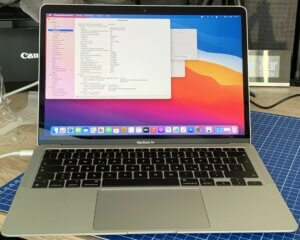 For quite some time I had planned to buy a new laptop to replace my Acer Aspire 573 G, which was getting on in years. Now Apple has the supposed flaw of being expensive, and in parts that's true. But a really small Windows laptop that is appropriately powerful, such as a Dell XPS 13, would have been at least in the same price category as the MacBook Air is now.  But my main PC is still a Windows device.
And since one definitely hears a lot of good things about the M1 chip, the choice fell on the MacBook Air, however, with 16 GB memory and a 256 GB SSD. To confirm the prejudice, the prices for 512 GB SSD are more than steep at Apple.
Setup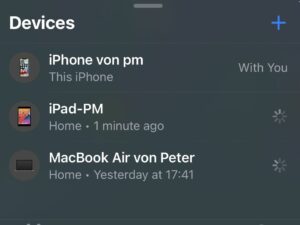 As you might know from an iPad or the iPhone, first comes the setup of the device, and here the MacBook knows pretty soon that there are other devices from Apple 😉
Here I already stumbled a bit about the fact that no scroll bars were displayed in the list of available WLAN networks, and my WLAN was quite far down.
But apart from that, the setup was quite fast and without any problems. Even though macOS is fundamentally different than Windows.
Programs
The Macbook Air comes with quite a few programs and tools, but I still wanted to install Lightroom Classic, Photoshop CC and DaVinci Resolve.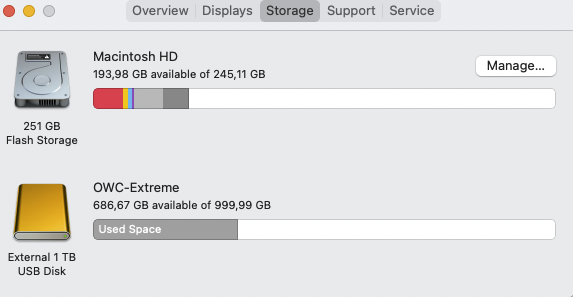 And here you can see that the 256 GB SSD drive was right. With Adobe, I only had to deselect the Acer laptop in my subscription and could then easily install the corresponding programs for the MacBook. And here both are already available to a version for the M1 chip. And of course I will try out if apps like Lumafusion run better on a MacBook.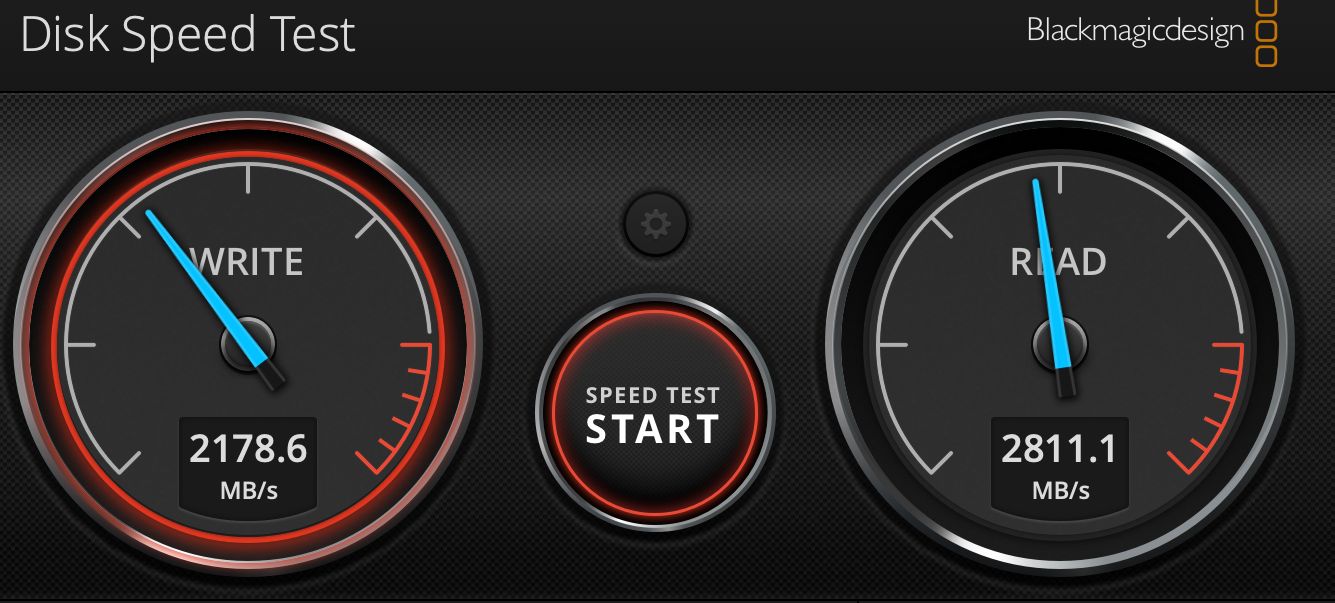 And the internal SSD is just damn fast. For me, it came out to 2,100 MB/sec write and more 2,800 MB/sec read. This makes it hard for the user in front of the screen to distinguish if everything is really still happening in RAM or if swap memory is already very much in use.
Battery and display
The battery lasts quite a long time, even if you usually don't get close to the times Apple advertises. But 10-11 hours is a damn good rate.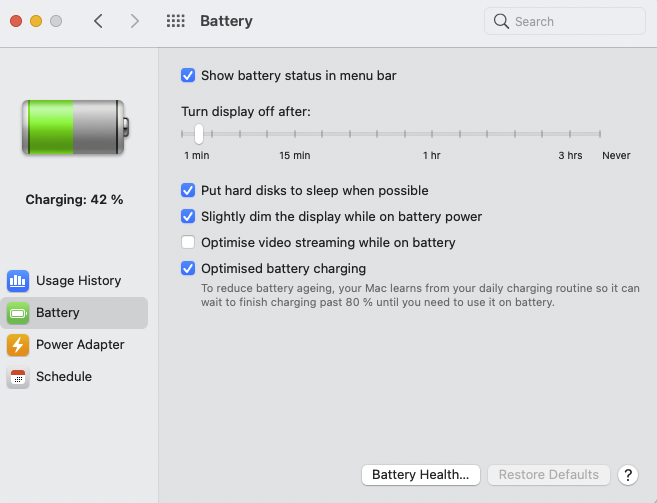 You are supported here by corresponding tools, as seen here, which are also supposed to ensure an optimal charging of the battery. And of course, the screen is switched a bit darker in battery mode.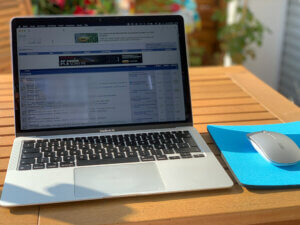 The screen is slightly glossy; I would have preferred a matte surface here. This way, the colors appear quite strong. I'll have to see how it compares to my calibrated Dell U2711.
However, such a battery performance is only achieved when the screen's brightness is reduced. You can often find the statement that the MacBook Air is not suitable for working outdoors in the sunshine. I don't think that's true, even though it has to be said that the battery is drained quite quickly when the screen is at maximum brightness.
Conclusion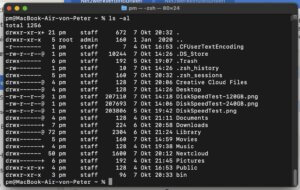 Even if it is different to use in some places, especially because it is a Unix system under the hood, I still feel comfortable with the MacBook Air. And it was the right decision to only use a 256 GB SSD and not to pay more for a MacBook Pro.
That would certainly look different if such a device would be my main computer, but the Air is only in addition to my AMD Ryzen computer.
ciao tuxoche