Last week review 07-2022
|
Weekly review 07-2022 and it was very stormy this week, but partly too warm 😉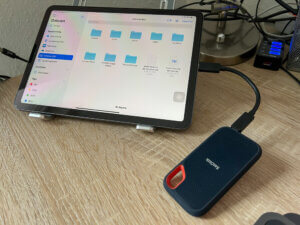 This week was once again on the subject of the iPad, as I switched to the iPad Air 2020. In direct comparison with the iPad Air 3rd generation was already glad that I saved myself the considerable extra price and did not buy an iPad Pro 11 inches, because the 10.9 inches of the iPad Air 2020 hardly seem larger in direct comparison.
What is of course a considerable relief for me is the USB-C port. Now, connecting external drives in particular is really easy and you can also count on corresponding transfer speeds. can be expected. This means that when I'm editing video with Lumafusion, for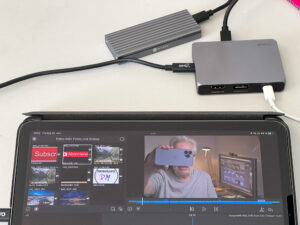 example, I can very well leave the clips in a project on the external hard drive. This also means that I get by very well with the 6$ GB version of the iPad.
The USB-C port also has the advantage that accessories I originally bought for the MacBook Air now fit on the iPad as well. Of course, this is especially true for the USB-C hub from Calldigit.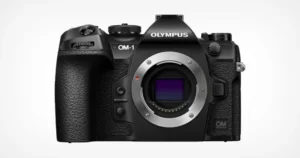 Then this week was big Olympus or OM Systems event with the unveiling of the new top of the line OM-1 camera. Despite the restructuring of the corporation, the "Olympus" lettering is emblazoned on the camera. It has stayed at 20 Mpix resolution (which I think is enough for mFT), but it is different sensor with higher dynamic range and extended ISO range. You can now achieve a continuous shooting speed of 50fps with AF and AE (with certain lenses). In video, the camera now brings H265 codec and 10-bit as standard. Those are impressive numbers and capabilities, though $2,200 USD isn't bad either.
But let's wait and see what Panasonic has to offer next week with the Lumix GH-6. Some technical data has been leaked, which leaves it open who will win the race.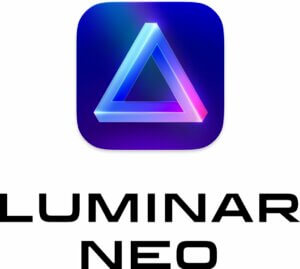 And finally, Luminar NEO has finally been released since Thursday afternoon. For Windows we are talking about version 1.0.1, which was necessary because some of the Ealy Access people reported startup problems. That still needed to be fixed. Essentially baer it is the version I presented to you, with the exception of the layers and the presets. But Skylum has now also decided to offer a subscription model in addition to the regular license for 79 €. Here the single user license is available for 59 €. Which model is the better one will still have to be proven, and will essentially also depend on how often Skylum offers chargeable updates.
All in all again very eventful weeks. I hope you enjoy the articles and look forward to your questions and comments.
ciao tuxoche