The software Zoner was tried out arround 3 years ago with version 18, so it was time to take a look on the new version Zoner Photo Studio X.
The programm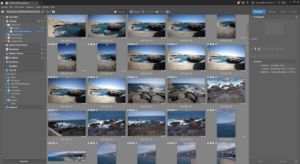 The raw converter in version 18 did make a good impression, did have a couple of functions, but wasn't the fastest raw converter arround. After 3 years now it was time to take a closer look on the new version, which still is available for Windows only.
There are two major changes which pop up just by studying the website. First of all Zoner changed to a subscription modell with a fee of 39,–€/year. The second change has to do with the functions offered by the program, Zoner X now offers layers.
Installation
Installation of the program was done without any problems on a Windows 10 system and of coruse because of the subscription model you have to register first. Opening up a new account didn't work out as expected, because i didn't get an email to complete the registration process. After i started a try with the function "forgot password" i recieved an email.
The installation was done in a folder named "Zoner 19", so this might be the effective version number. But you're allowed to install the program on more than the usual 2 computers.
Support of the graphic card was enabled by default.
First error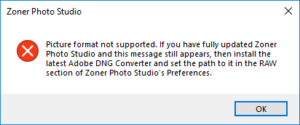 By looking on the website of Zoner X you might notice that the list of the supported cameras does not list any newer camera. You probably miss like for example Canon 5D MK IV or even worth the Lumix G81, a camera i bought  a little bit over 1 1/2 years ago. And trying it out Zoner X doesn't support raw files from this camera.
In case of a not supported raw format Zoner recommends the usage of Adobe DNG format and to install their utility. While i can understand certain problems with the Canon 5D MK IV and their Dual Pixel mode i don't have any understanding for not supporting my Lumix G81 which is arround for almost 2 years now.
But now its possible to open DNG files with the new version.
The catalog
Now you might wonder why Zoner X is using a catalog and why to import the image folders first. This import generates large preview files which are available even if the original folder isn'T accessible, like for example with an external USB hard drive.
But you're not forced to import your images first, if you want just go to the wanted folder and start working. There are no limitations in functionality also without a catalog it takes quite some time for big Tiff files ot display a preview of the image.
The development
Of course Zoner X offers the usual development parameters need for your daily workflow. :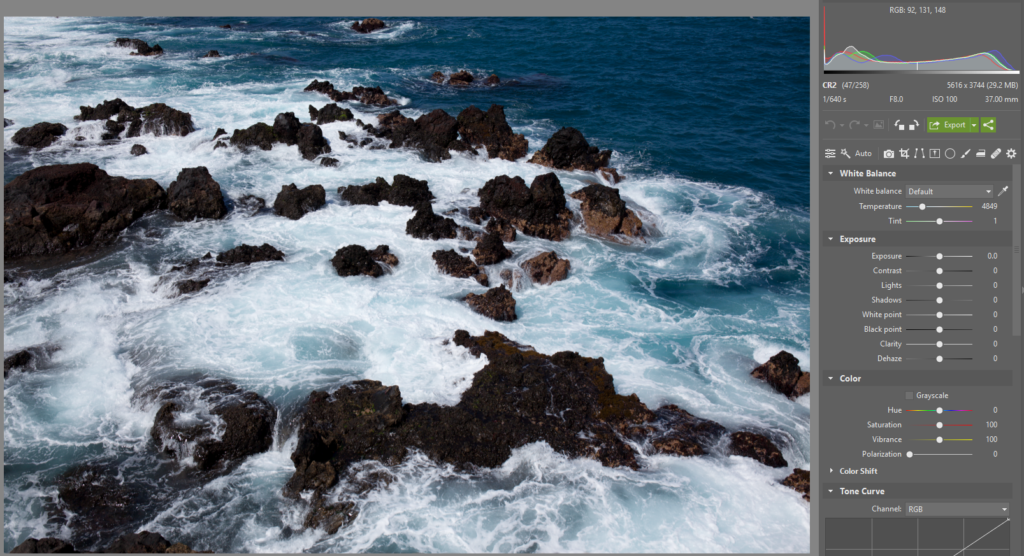 Besides the usual parameters like saturation or exposure the development modul also offers a DeHaze tool  or a utility to simulate a polarizing filter. Local corrections and radial filters are on board likewise.
In the development modul you can apply one of the installed presets to your image::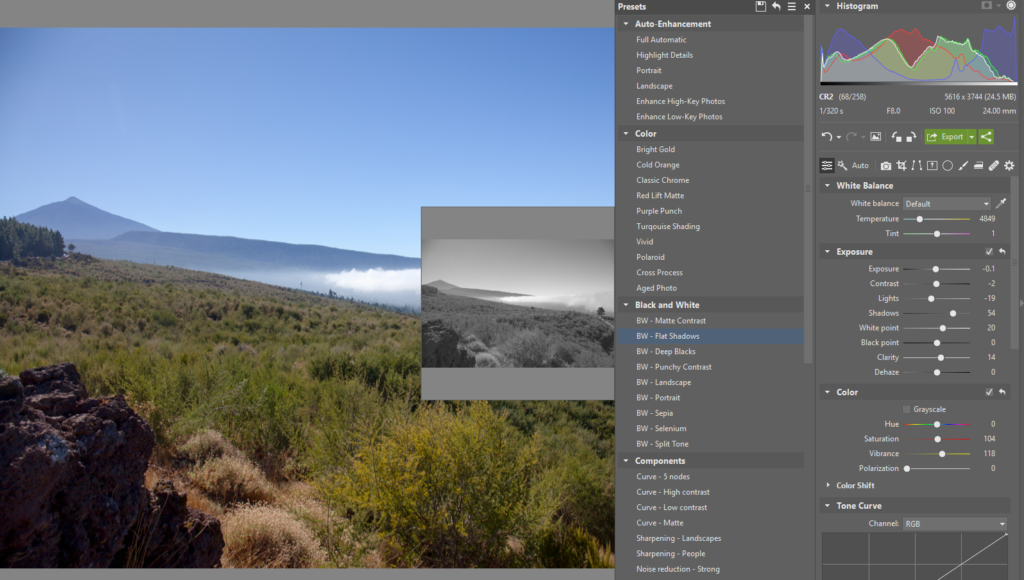 These presets are comparable to those you might know from Lightroom which apply a certain look to an image with one mouse-click.
The editor
Its a little bit unusual to implement a  separate editor besides the development module. But the Zoner X editor offers layers.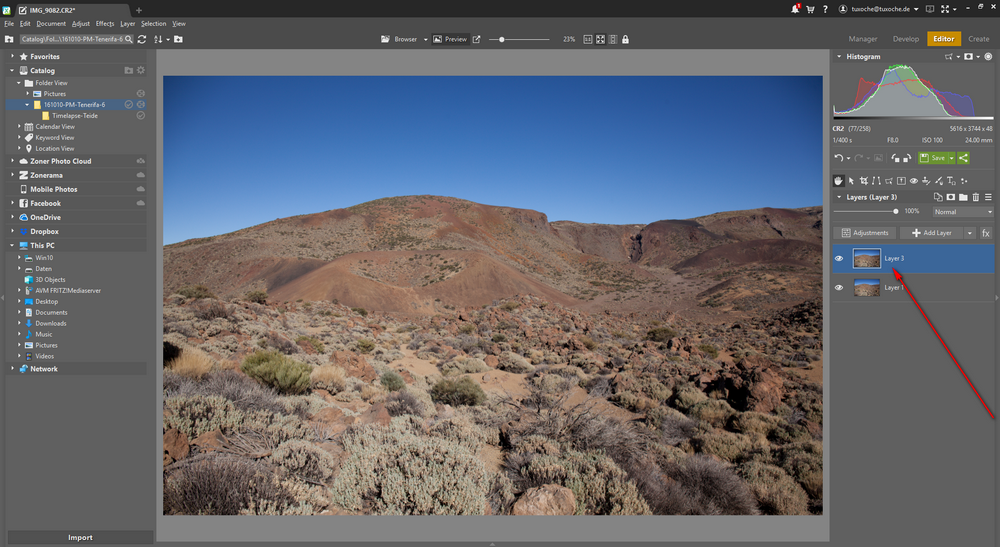 You can duplicate layers, apply a nd-grad filter to one layer and even masks are possible.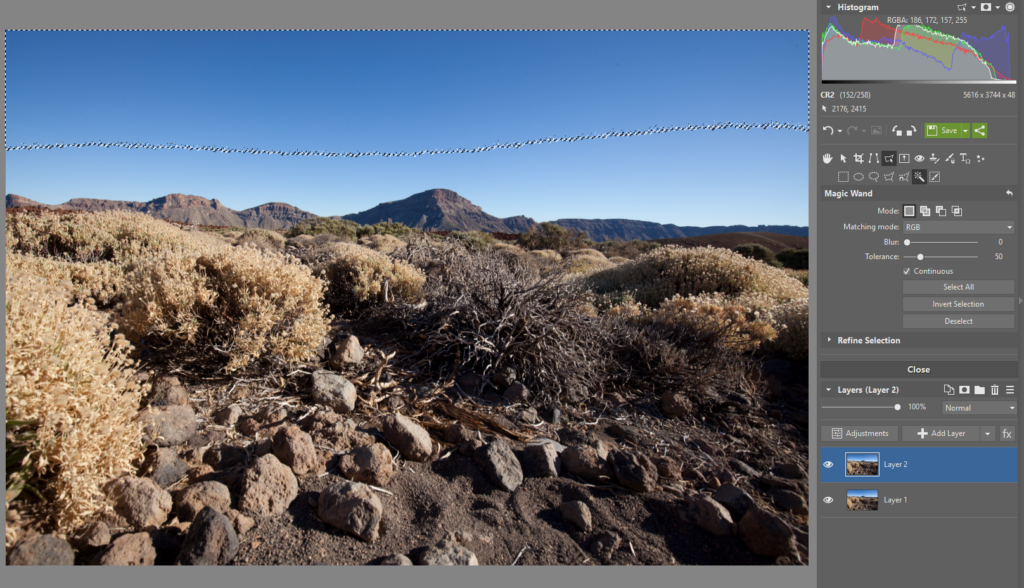 But Zoner uses their own file format when storing files from the editor, so further editing in Photoshop CC or Affinity Photo isn't possible because of the incompatible file format.
HDR and panorama images
Meanwhile most of the software companies add stitching modes for HDR and panorama images to their software and Zoner X is no exception. First take a look on the HDR dialog.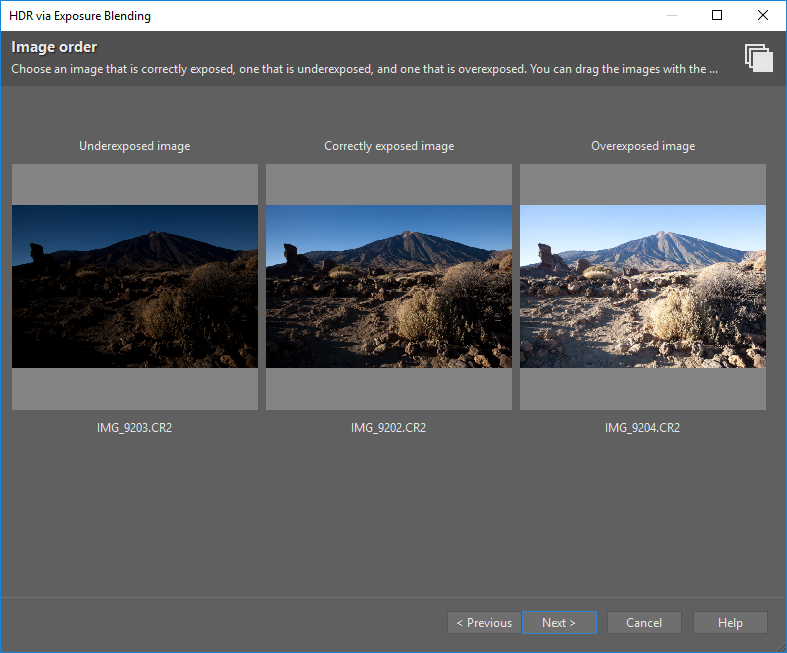 The results are pretty neutral, but it takes wuite some time to process the images. And you need even more time to stitvch a panorama image like this one below: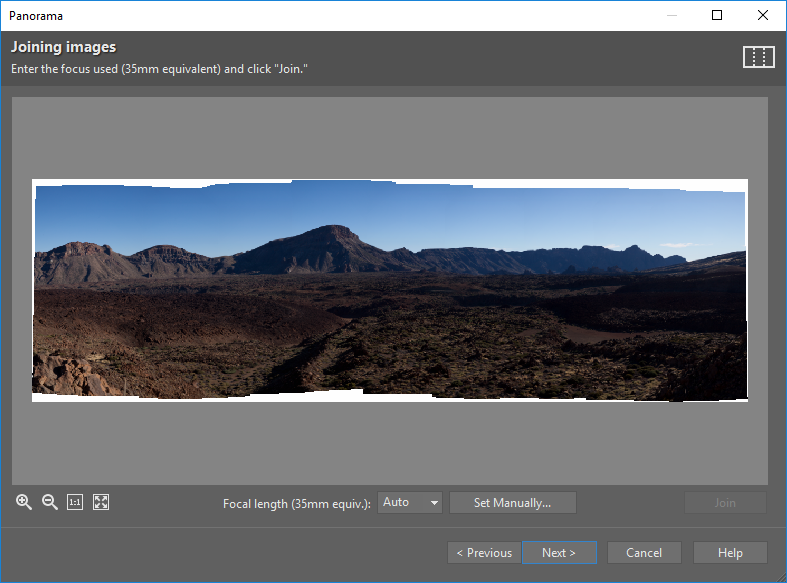 Both stitching and automatically cropping the resulting image work pretty good. for both HDR and panorama images the editor is executed after stitching.
Management
Zoner X permits adding keywords to your images and also makring the images with the star rating system you'll probably know from Lightroom or other software. Searching certain images is on a lot simplier level:
Collections or even better Smart collection are not implemented. On the other hand Zoner X generates collection sets for locations, time and keywords.
Conclusion
Zoner X basically is a pretty good raw converter. A little bit confusing is not to officially support cameras which are on the market for quite some time. Importing image folders isn't a must but speeds up the display in the file browser. But this is the only advantage connected to the new import dialog.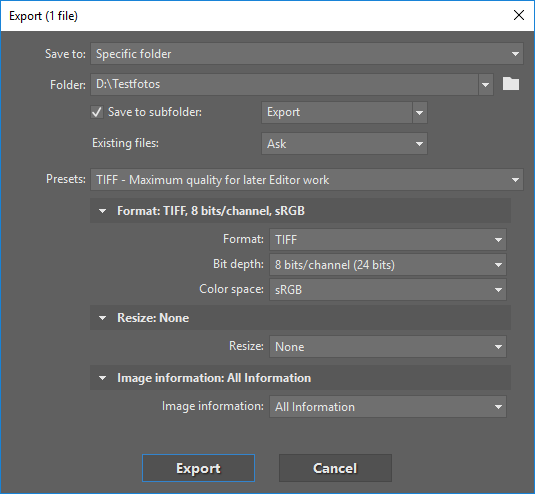 Too me the new subscription modell doesn't provide any confidence especially because of the lacking support for cameras which aren't brand new. In a subscription model the raw support should be up-to-date.
On the other hand you'll get a good raw editor which provides layers. But because of the own file format they are not compatible with other software.
Too me i don't have a problem to pay a little bit more and get the original combiantion of Lightroom and Photoshop CC.
ciao tuxoche