Lightroom CC and Lightroom Classic
|
Post update on 22.Oct.2017
As expected Adobe released new versions of Lightroom CC and Lightroom Classic during the Adobe Max conference. Besides this there are updates available for Photoshop CC and Lightroom Mobile.
Lightroom CC and Lightroom Classic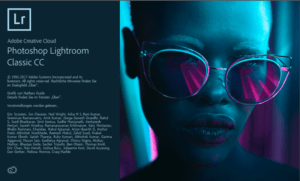 First of all i think that publishing two versions of Lightroom was a little bit confusing, because the program we all know as Lightroom CC is now renamed to Lightroom Classic and Lightroom CC is a completely different application now. I will try to sort this in and we'll talk about the things that changed. For the most of us awaiting the Lightroom version because of Adobe's promise to improve performance i can state that there are a lot of changes.
We'll take a look on Adobe keeping its promise for a high quality update and the main differences in a first sight.
Consequent Cloud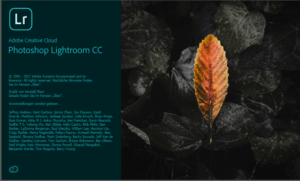 First of all those people refusing the subscription modell probably are disappointed because as i stated a lot of times ( iwas wrong concerning an upcoming Lightroom 6 version) the new Lightroom Classic and Lightroom CC both are available via subsciption modell only. There are two offers. One is the photography subscription which most of us probably have. This includes Lightroom Classic, Lightroom CC and Photoshop CC for almost 12,– €/month. Adobe increased the cloud storage space to 2 GB.
Secondly there is a Lightroom subscription only which costs the same, but doesn't include Photoshop CC but you'll get 1 TB of cloud space.
Lightroom 6 will be supported til the end of year with bugfixes, support for newer cameras and lenses, but after this point the last purchasable version of Lightroom will end after 10 years. Adobe announced to support the Nikon 850 in Lightroom 6.
Necessary adjustments
After downloading Lightroom Classic will start with last opened catalog, which has to converted to a new format suitable for Lightroom Classic.
After this the application starts and this starting is faster compared to Lightroom CC 2015. Since one improvement concerns the preview files you should make the following setting in the preferences.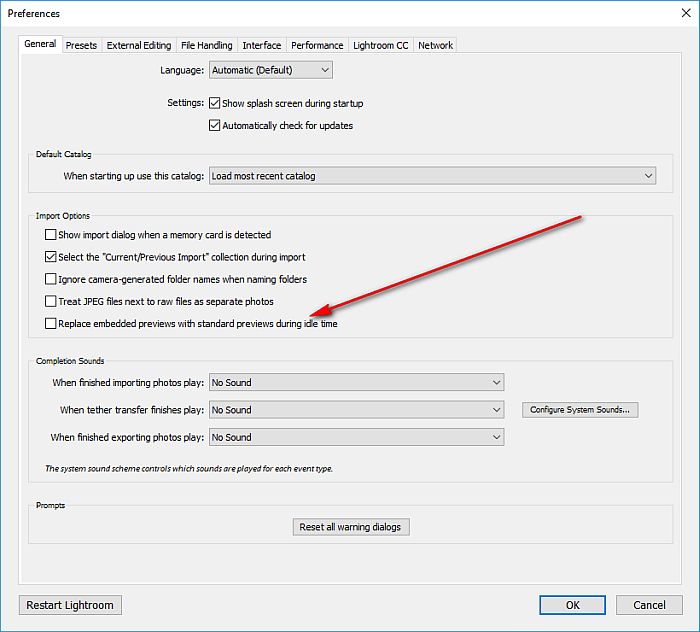 From this point you're in the Lightroom Classic world.
And how about your promise Adobe?
Adobe admitted in a blog post that  Lightroom had a performance problem and promised to improve with the version released now. As mentioned already starting the application is faster, but that is not a real improvement too me because an application si started only once. To verify that Adobe kept their promise i just took 50 raw images from my Lumix G81 and imported them into Lightroom CC2015 and into Lightroom Classic.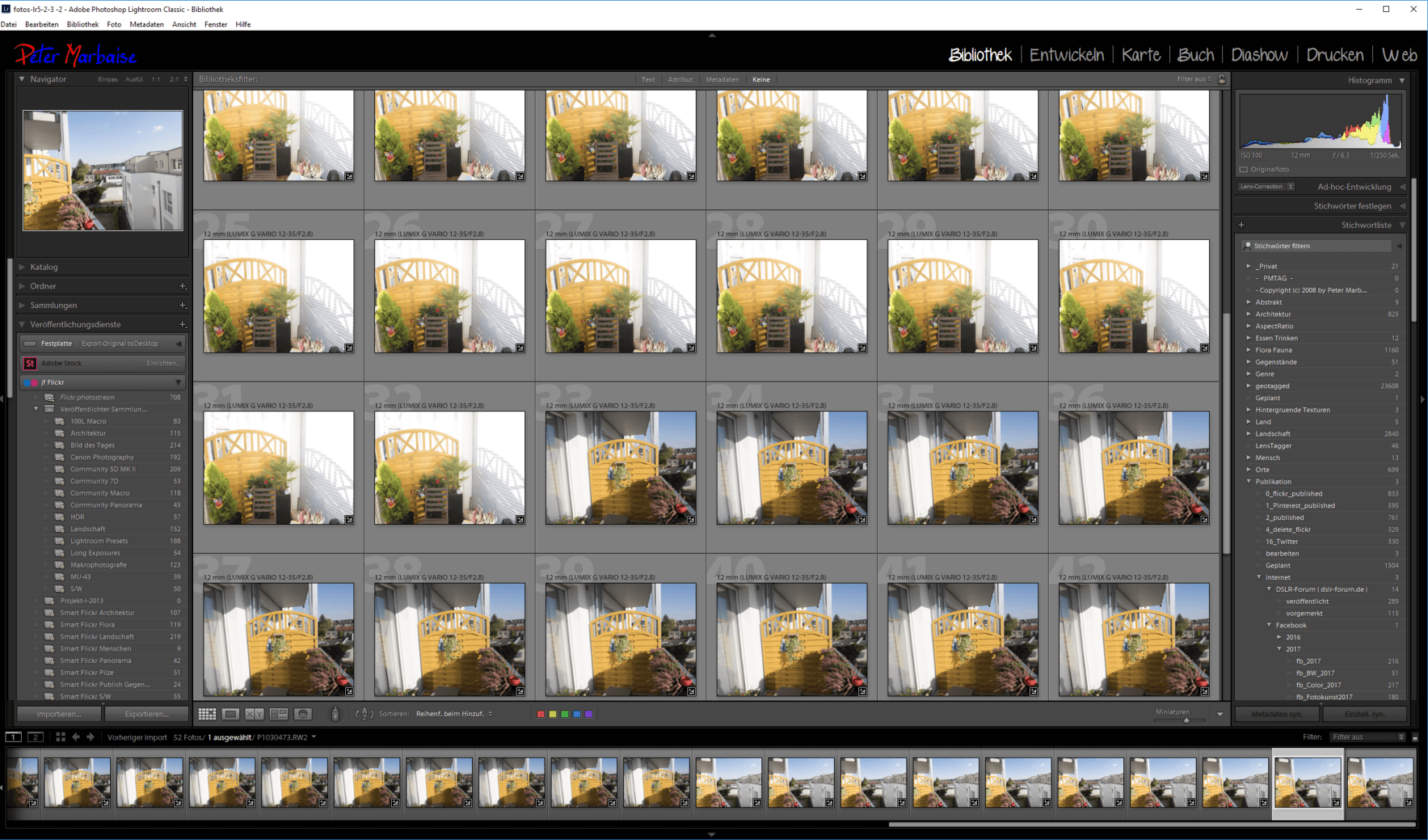 Importing those 50 raw files took almost 40 sedc. in Lightroom CC2015 and after 2:44 min the import was complete including rendering the preview files. Lightroom Classic needed the same time for the import but after those 40 sec. you can start working with your images, either pick/unpick or something like that. As preview files Lightroom Classic uses the JPEG thumbnails embedded in the raw files. The regular 1:1 preview files are rendered while the application is in idle mode. This is a good improvment.
The next question are there any improvements in exporting files. To test this i took a timelapse sequences, one consisting of 388 RAW files from my Lumix and another with 209 DNG files from my Canon 7D.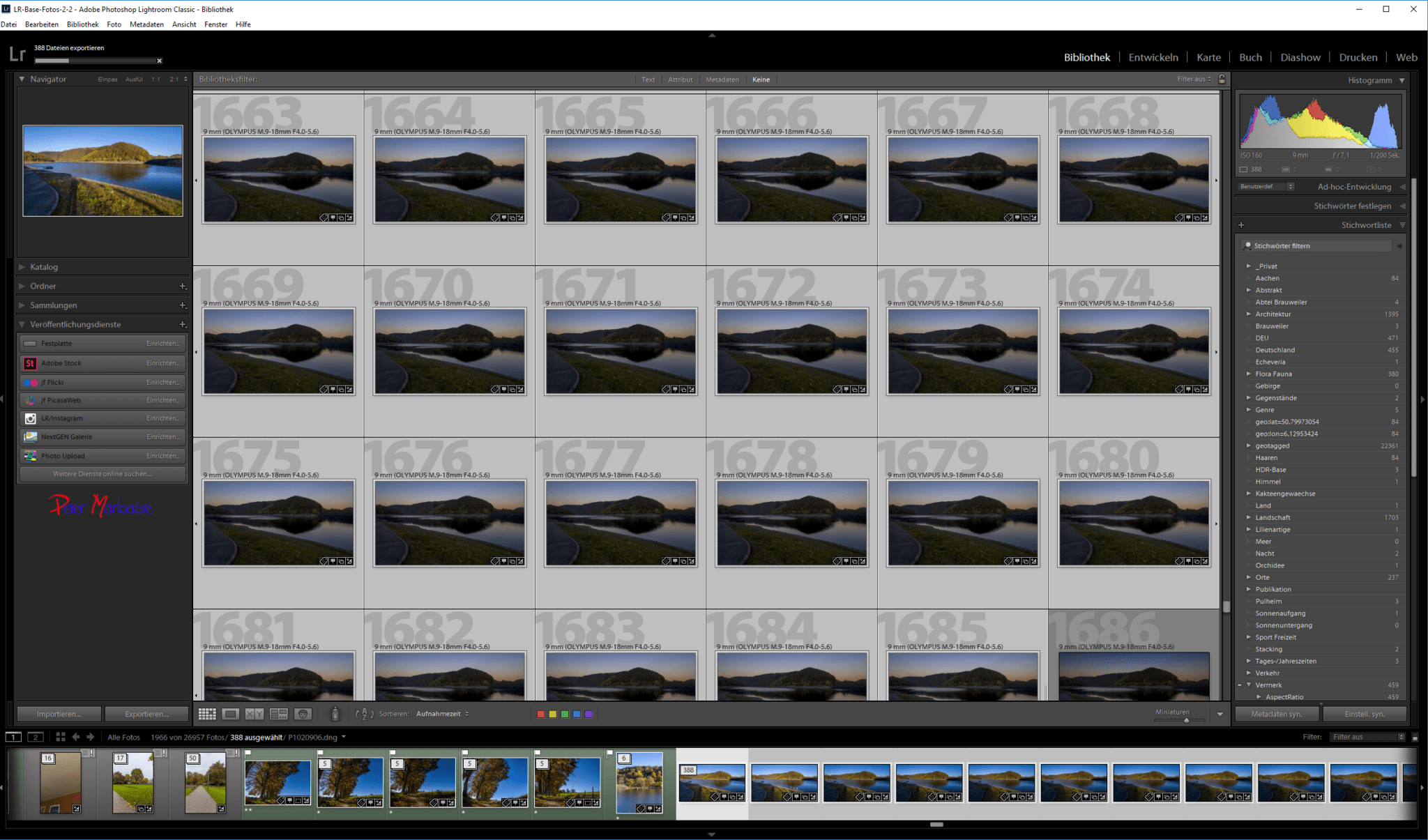 Lightroom CC 2015 needed 13:43 min. for exporting the 388 RAW files to JPEG in the highest resolution and 7:50 min. to convert the 209 DNG files to JPEG. Lightroom Classic needed 12:08 min. and 7:10 min. for these 2 jobs. This is pretty good improvement, even thuogh i must admit that normally you don't export such a large number of images.
I use a lot fo smart collections in combination with publishing services like flickr and the NextGen Gallery plugin or instagram. In Lightroom CC2015 the display was delayed or had to refresh completely with a second delay or so. Now with Lightroom Classic delivers the view without any delay.
Local corrections with a brush are an ease with the new version. In Lightroom CC2015 local corrections were a pain in particular when applying alot of them. The brush pointer couldn't follow my movements even with the new 8-core Ryzen CPU, now its running smooth and fast. A little change which i find very pleasant is the mask is not that deep red anymore.
And another thing converting the catalog for the new Lightroom Classic the size is reduced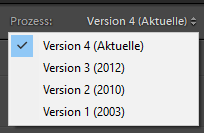 tremendously. With Lightroom CC 2015 my catalog had a size of  962.985.984 Bytes, while after the conversion the new size is 557.432.832 only.
There is anew process version available too which used by default importing images replacing the very good PV2012. While changeing fto process version 2012 you detected new settings and sliders i could not find a difference so far.
And what is Lightroom CC?
Renaming the (main) application is a little bit confusing, but in short Lightroom CC is sort of a Lightroom Classic lite 😉 Ok not quite that easy 😉 Lightroom Classic is based on a local file storage (harddrive or external drive, server) Lightroom CC uses cloud storage only.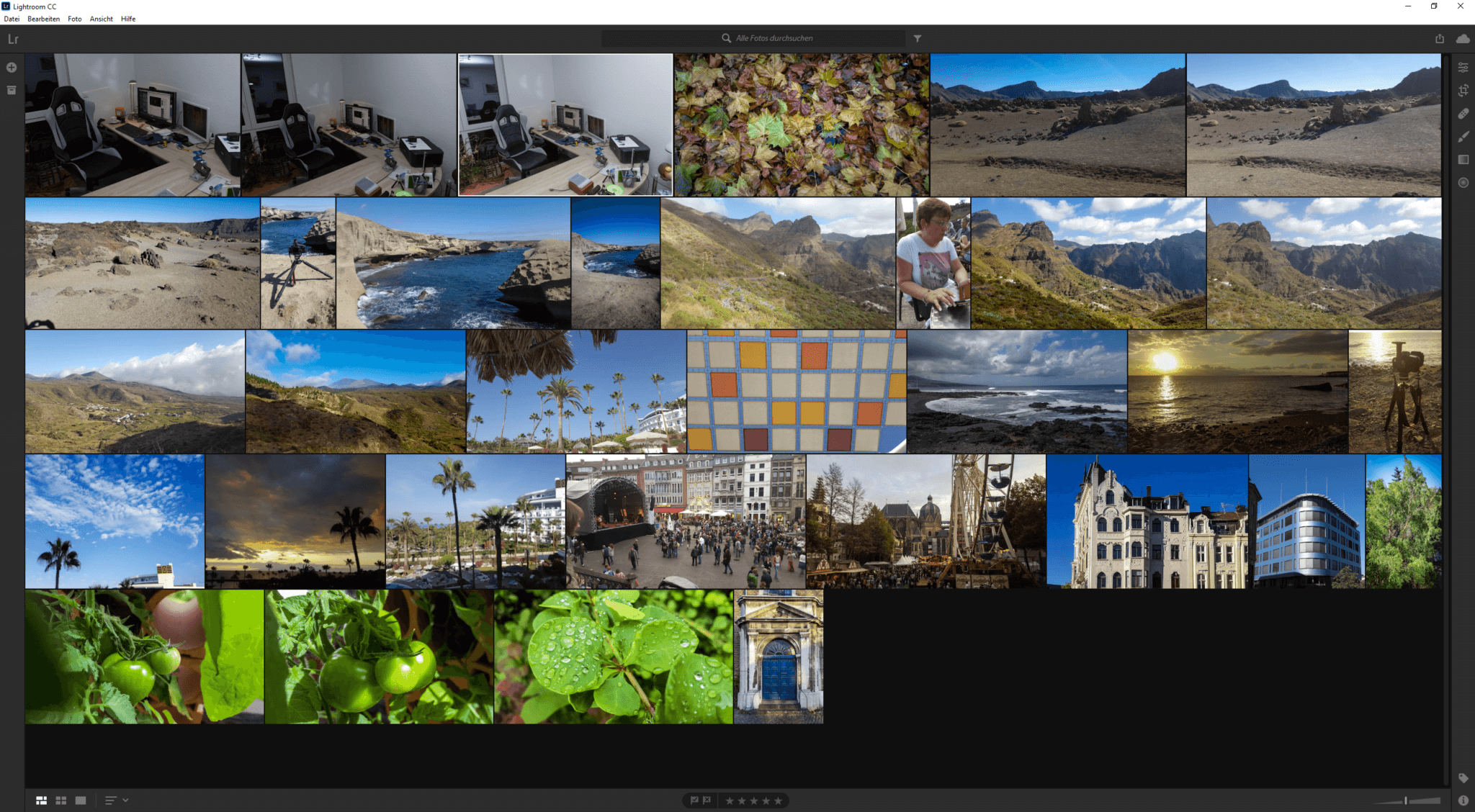 While in Lightroom CC 2015 synching an image to the cloud this will result in storeing a  smart preview (small DNG file) in the cloud while in Lightroom CC the full resolutiion raw file is used for this. This could be done with Lightroom Mobile 2.2 which was limited because of the 2GB cloud space. Now this is a lot more interesting with 20GB or even 1TB of cloud space.
Lightroom CC doesn't use a catalog if you add one or more images they're stored as RAW files in the cloud. Even adding keywords to the images is not necessary any more, because Adobe recognizes the content of the images by Adobe Sensei. The proeccesing features are almost the same like Lightroom Moblle 3, which should be enough in most of the cases.
Because of the sync its possible to view and process the images with a pc/laptop, or mobile with a smartphone  or a tablet. On a pc even processing the image with Photoshop CC is possible. We'll see where the journey is going to. Another argument for the cloud orientation is that you could migrate aLightroom catalog in Lightroom CC, but the reverse way is as complicated as in former versions.
Conclusion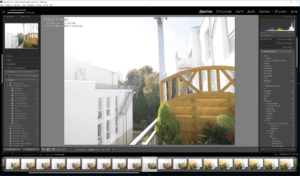 Adobe basically kept their promise to solve the performance problems in Lightroom CC 2015 or version 6 respektively. The new version starts faster and runs smoother and the decision for a subscription model only is consequent from Adobe side of view. Because of this decision maybe some users will turn away from Lightroom and search for alternatives but i think the development will utilize cloud solutions in the future.
Lightroom CC opens new possibilites in particular on journeys, a powerful internet connection assumed. But Lightroom CC started with version 1 and i'm sure there is alot to come.
Not all of my feature requests for new Lightroom version  were fuulfilles.
What do you think about the new versions? Improvements but cloud only might be a problem? Leave me your ideas in the comments.
ciao tuxoche