Last week review 44-2017
|
Last week review 44-2017 and this weekend the weather was fine, at least a little bit  😉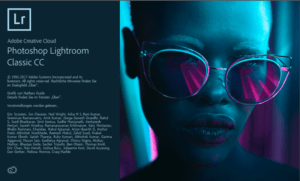 This week we had another look at Lightroom, because Adobe caused some irritations releasing 2 different Lightroom versions during the Adobe Max conference. First of all Adobe renamed the regular desktop version to Lightroom Classic, given up the perceptual license and with the name Lightroom CC they released a sort of mobile app which is available for desktop operating systems like Windows.
The new subscription models caused some irrtitations too. Like before the new releases there still is a photography subscription for 11,89 €/month containing Lightroom Classic, Lightroom CC and Photoshop CC 2018 . This model offers 20GB of cloud storage. For the same price you can order a Lightroom CC only subscription without Photoshop CC but offering 1 TB of cloud storage.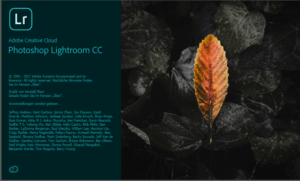 Lightroom CC is (yet) limited in processing oportunities and allows a cloud storage only for your RAW images. A local storage is offered in Lightroom Classic with a catalog driven system where you can selectively snchronize images to the cloud. But in contrast to fromer Lightroom CC versions now the original raw files is stored into mthe cloud and not a compressed DNG file only. But Adobe improved their mobile concept a lot, even though both Lightroom Classic and Photoshop CC 2018 don't offer that much new. Adobe now states that the company plans to develop Lightroom further but the stated this for the perceptual license of Lightroom too and by now we now what happend 🙁
At the beginning of the  week Adobe released with version 6.13 of the regular Lightroom perceptual license. At the same time Adobe confirmed that this would be the last update for Lightroom. The new version contains support for new cameras like the Nikon D850 or the Olympus OM-D EM 10 MK III adn a couple of newer lenses. Those of you owning a camera supported by this Lightroom version and not planning to buy a newer might as well stick to this Lihgtroom 6.X version if you like. You won't profit from the performance improvements introduced with the Lightroom Classic version. The Adobe proposal to convert the raw images to DNG files will work, but would be to cumbersome too me.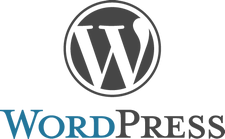 This weeks all my blogs were updated to WordPress version 4.8.3, a safety update which should sovle some problems with possible SQL injections. If you didn't activate automatic updates, a very useful function, you should update manually.
And talking about blogs i deleted all images on my photo blog and changed some other details (still searching for the right gallery plugin). The website is online again, but not all the images are uploaded so far. If you occur missing images on some articles be a little bit patient. I promise to do the uploads 😉
But anyway this was an interesting week and I hope you like the blog posts and i'm looking forward to your questions and comments.
ciao tuxoche