New Lightroom version released
|
As rumored a couple of times Adobe used the Adobe Max conference to release the new Lightroom version.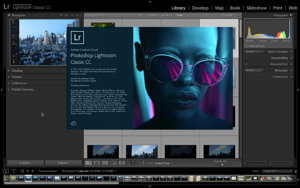 The new Lightroom version offcially is called Adobe Photoshop Lightroom Classic and as i assumed a couple of times the new version is a Cloud version only and there is no license to buy anymore.
According to Adobe they improved the performance significantly and after the process version 2012 there is a new process version implmented. Besides this they improved the import by using the jpeg files embedded in the raw files to generate preview images. And a Photoshop CC version is annopunced too.
The regular Lightroom 6 will get bug fixes and support for new cameras and new lenses for a undefined time, but thats it.
And now i'm downloading and then lets start to test the new features.
ciao tuxoche