Yesterday certainly was Adobe great day, a whole bunch of software updates and Adobe blog kept filling up

First of all Lightroom Version 5.5 was released. Thh new version offers support for new cameras and a couple of new lens profiles. For the Canon lenses this only applies to 3 lenses from manufactures like Tamron and so on. Besides some error correction, which can be read in the linked article, a new version of the Camaera and the DNG converter were released.
Probably the most important feature is an improvement for the mobile version, which was done by an update for the IPad version. A mobilie app for the IPhone is also available now.
To use the mobile versions of Lightroom you msut license one of the Adobe Creative Cloud products. A good starting point could be the Adobe photography programm, whihc offers a bundle containing Lightroom 5 and Photoshop CC.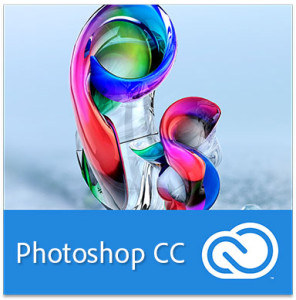 The photography programm with the bundle offer for 9,99 $ was prolonged a couple of times and is an interesting offer for those who are new to Photoshop CC, particularly because feature updates to the Camera RAW converter only are implied for the Creative Cloud version, and not for Photoshop CS6.
On the Canon rumors blog you'll find the entry, that the offer for the photography programm are  offered permanent, still not solving the question, what about the price after the first year of subscription. I'll speculate a little bit by saying that the price will not change, beacuse the subscription modell turned out to be a financial success, because cash flow for the company is more reliable.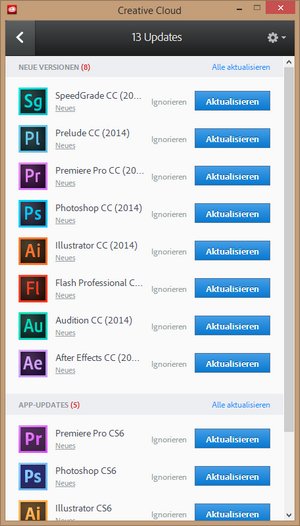 I don't know, why the Adobe updater offers updates for the Creative Cloud versions of the programs, even though i didn't license any Creative Cloud products.  I will not hope that is a crude way to trap users into the subcription odell)
Adobe expects a lot from their customers a lot, because with new 2014 release not only the version numbers for Photoshop CC, Adobe Premiere Pro and After Effects changed from 14.x to 2014.x, so that plugins like for Photoshop CC must be newly installed.
If the plugin has to be installed newly for every new major relase like from Photoshop CC, this could be a hassle and possibly could get you in additional costs for the licence of the plugins.
Since there was a new Lightroom version released, there is one question, what about Lightroom 6?
What do you think about the new software relases from Adobe and the need for the subcription modell.
I look ahead to your comments.
ciao tuxoche