Improve your landscape images thru image processing
|
You took an landscape image on your vacation, which lacks something interesting, even though the image was taken with the best blue sky you ever got.
Even though everybody wishes best weather while on vacation a clear blue sky in a landscape image is more or less boring. Just take a look at the example picture: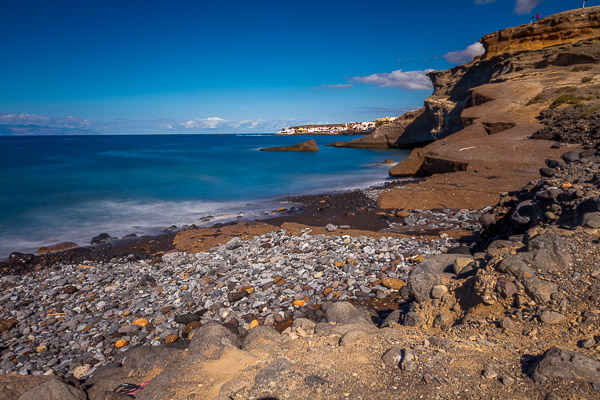 Doesn't look bad and the sea was made softer with a neutral densitiy filter and the resulting long exposure, but only right above the horizont there are a few clouds.
With the area repair in Lightroom or Photoshop you can improve quite a bit and a graduated filter which was improved in [post id=969]Lightroom 6[/post] can add a little bit more dynamic to the image, but there is still missing something. To me [post id=176]image processing[/post] is necessary on every image to get the best results out of your photos and sometimes luminas masks might help.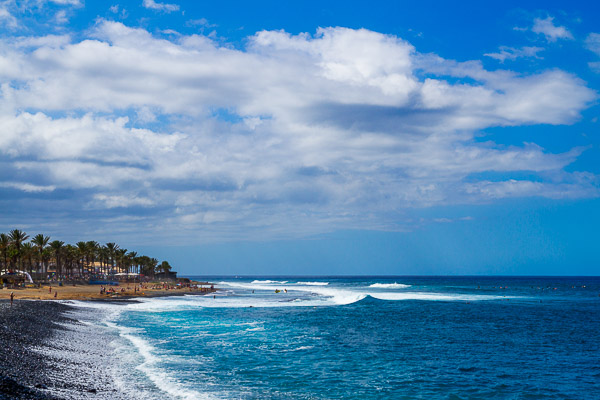 In this second image the clouds are very interesting and therefore i'll show you how to get these clouds into the first image.
And now take a look at the resulting image: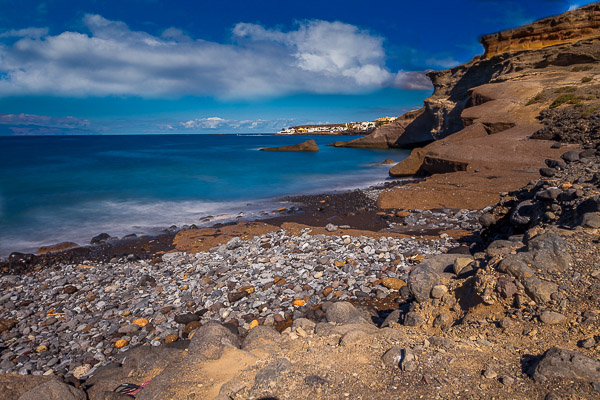 I think the images wins a lot thru this manipulation and gets a lot more interesting for posting like on your website. And with Photoshop the results can be achieved within a couple minutes (Lightroom isn't aware of layaer masks) ok it take alittle bit longer than in the video, because you have to work out the details.
But anyway you must question yourself about your personal limits doing such manipulations on your images. For me almost every manipulation is allowed to enforce the impact of an image. But this is a very complex theme and must not be answered within this article, because it leads to the question, is photography in generell manipulation because resulting images only show a crop of the realitiy?
Maybe you want to try out this simple image processing on your images, just for fun 😉 Anyway i'm looking forward to your questions and comments.
ciao tuxoche