Last week review 40/2014
|
Last week review 40/2014 and the weather is just great. But this is not unusual on Tenerife 😉 and i almost solved the problem with the internet access.
Didn't take a lot of pictures yet, just relaxing 😉 just yesterday i made a try for a sunset timelapse but i guess i'll delete the captures because of the clouds towards the end of the sunset.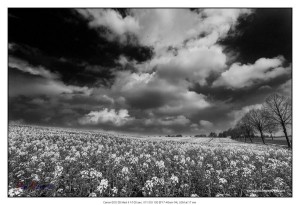 In this weeks [post id= 585]article[/post] we had a look on luminance masks in Photoshop.With these masks you are able to influence the different highlight or shadow areas seperatly. For the definition of the masks you should use a Photoshop action, as i provided for download in the article, since this is the same for every picture.
As soon as the masks are setup and the different brightness areas are seperated you can select the area you want to manipulate by clicking holding the CMD Key. Now you can increase brightness or contrast.
You msut decide weather or not you save the resulting image keeping the layers. Saving the image and keeping the layers will lead into bigger sized files, but has the advantage you can change any development later on if you wish.
I hope that some of the articles on this blog gained your interests and i look ahead to your comments/suggestions. And don't forget, i installaed a feed for you via feedburner . So have i nice weekend, til the next time. Since i'm on vacation don't be to upset if there is no post next week. Even though i have an internet connection the frist priority is relaxing 😉
ciao tuxoche