Last week review 49/2014
|
Post update on 14.Aug.2016
Slowly its getting colder, but also wet, but this is winter in Aachen 😉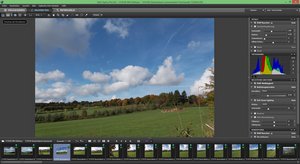 In this weeks [post id=704]article[/post] we took a look at another raw converter from DxO Labs, DxO Optics Pro version 8, which was offered free of charge for a limited time. This week DxO Labs announced the availability of version 10.1, which will support raw files from newer cameras, like the Canon 7D MK II.
DxO Optics includes everything you expect from a raw converter and even more, like the automatic development óf images, which can save time in your workflow. The DxO raw converter sells for 129,– € and this is more than the competitor Adobe Lightroom. Conspicuous is the fact that the execution of the program´and the export to JPEG or TIFF files is quite slow. The speed sorts in the lower third of all competitors. I updated the [post id=114]article[/post] about the speed of different raw convertes.
Nevertheless DxO delivers very good results, even though i'm missing the opportunity to export files via plugin and add frames and watermarks to the exported pictures like you're to do with Lightroom.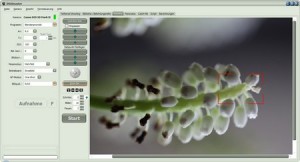 Thus week i got an email from the maintainer of DSLRMaster that there is new version released, which compiled with the new SDK now supports new cameras like the Canon 7D MK II. Additionaly another email informed me about the beta release of DSLRMaster version 2, so maybe i'll take a look at it.
Next week there is the next Microsoft patchday, which will according to the announcement the Internet Explorer and a couple of others programs. I'll wait and see if everything is working out, since on my installation only the Internet Explorer should be patched.
I hope that some of the articles on this blog gained your interests and i look ahead to your comments/suggestions. And don't forget, i installed a feed for you via feedburner . So have i nice weekend, til the next time.
ciao tuxoche