Last week review 24/2015
|
Last week review 24/2015  and finally the summer is here 😉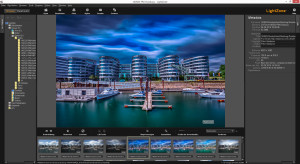 This week we had a look on the new  [post id=1019]Lightzone Version 4.1[/post] , which was published mid of may after a year of development. The Open source RAW converter supports new cameras and of course also my new  [post id=813]Lumix G6[/post]. Besides of that there a couple of minor improvements. The program is availbale in versions for  Windows 64 Bit, Max OS X and FreeBSD.
The most obvious improvement is starting the program, which is now a lot faster compared to version 4.0, which was quite slow even when started from a SSD. The speed increase for converting RAW files to TIFF or JPEG images is incredible, so i updated my artice about the [post id=114]raw converter speed comparism[/post] accordingly. We are talking about half of the time needed in version 4.0, so the developer team did a very good job.
Still needing improvement is the Exif still is not complete just like in version 4.0. The metdata are not compltly displayed and talking about the used lenses Lightzone displays nothing or a wrong lens.
But anyway the improvements in version 4.1 are worth another look on the RAW converter.

After the last updates you may have recognized a new icon in the status line promoting the new Windows veriosn 10, which is to be released on july 27th and according to the information is free of charge for users with a Windows 8.1 version (also Windows 7 ). I'm searching for informations to decide if i install Windows 10 on my [post id=41]Laptop[/post]. According to the available informations there is a opportunity to do clean install from a DVD, but only after installing the upgrade on a upgradable Windows version.

I am using the  [post id=279]flickr Plugin[/post] for [post id=958]Lightroom[/post], but this week there were a lot of network errors while uploading images, or better trying to upload images. The flickr site was reachable so i couldn't figure out if it was a problem of the plugin or the flick site.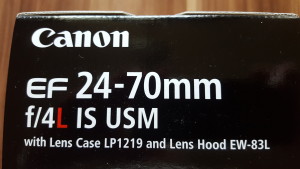 For a longer time i decided to substitue my Tamron 2.8/28-75mm, but at first i wanted a 24-105/4.0 L IS, but even good used lenses range arround 600,– €. Since the 24-105 isn't part of the Canon summer Cash-Back, and since the lens is an older construction i decided to get an Canon 24-70/4.0 L IS lens. Sinc ethis lens wasn't available here in Aachen i drove to Düsseldorf on saturday to Foto Leistenschneider to buy it., because you won't get an L lens that cheap. I'll take it with me on my vacation next week, but the first results even with open aparture looked very good. Besides the Tamron 2.8/28-75 i own the [post id=990]16-35/4.0 L IS[/post] i'm able to compare the overlapping focal length range.
The announced article on the  45mm/2.8 Panasonic Elmarit for my [post id=813]Lumix G6[/post]. will be published later, promise 😉 but depending on my internet connection there is a possibilty that there is no article next week 😉
An eventful week and i  hope that some of the articles on this blog gained your interests and i look ahead to your comments/suggestions. And don't forget, i installed a feed for you via feedburner .
ciao tuxoche