Post update on 12.Jul.2016
Weekly review 32/2014 and the summer has gone a little bit, at least here and concerning the rain 😉
In the article about [post id=519]HDRMerge[/post] i introduced another tool to generate HDR images. Unusual is the fact, that HDRMerge uses the RAW file format as input files, so you don't need a raw converter to convert your RAW files to 16 Bit Tiff. This has the disadvantage that preprocessing of the RAW images,like getting rid of chromatic abberation or vignetting with wide angle lenses via lens profiles can't be done prior to HDR processing.
You can define the regions which are taken over into the final image. I missed an option to scale down the image, e.g. viewing the whole picture.
The output of the processed image is done in Adobe DNG format. This format cannot be processed by all raw convertes, e.g. there is a patch for the free RAWTherapee tool.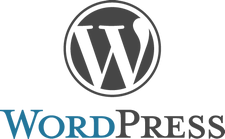 What else happened this week? There is an update for wordpress to version 3.9.2, which is already installed on this site. Also a couple of plugins, notably the Jetpack plugin, were updated, too.
So it was an interesting week and I hope that some of the articles on this blog gained your interests and i look ahead to your comments/suggestions and of course for the next six month. And don't forget, i installaed a feed for you via feedburner. So have i nice weekend, til the next time
ciao tuxoche