Last week review 28-2020
|
Last week review 28-2020and the weather this week didn't feeld like summer at all 😉 even though the nature needs the rain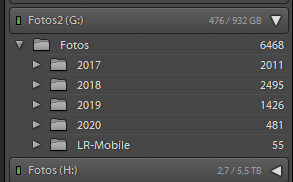 This week we again a classical photographic topic and that was the organization of your images in Lightroom Classic. Lightroom Classic not only offers sophisticated image processing tools but also organizing and managing your images is one of the main features of this program.
Besides the folder view, which represents the phisical structure of the imported images on your harddrive collections are the main order structures. With collections you can order images upon certain criteria. The main advantage is that one image can be a member of any number of collections.
Besides the regular or static collections there are so called smart collections which allow the add images on metadata basis and/or keywords. The definition of such a database request can be exported for backup purposes and can imported back again in case of a new installation of the system.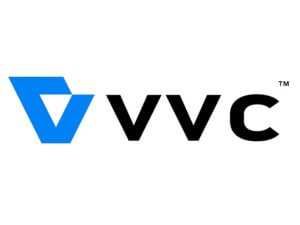 A press release from  Fraunhofer institute about the  development of a new video standard caught some attractrion. The new standard is a new compression method for video clips. The standard H.266/VVC is a replacement for the H.264/H.265 standard and provides a 50% increase of compression compared to the older standard  with a visible loss in quality.
With this new standard storage space for video clip would only be 25% of that for the older H.264 video. Development will immprove streaming services or sharing videos clips even in 8K.
Reading that the new standard was development with companies like Sony,Huawei and Apple it might not be long until we see the first devices with a H.266 codecs. But on the toher hand stress on the CPU handling this material will increase.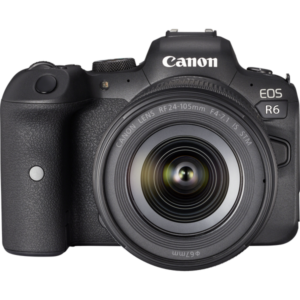 On thursday Canon's release event caught a lot of attraction. Canon released the new Canon EOS R5, the R6 and different lenses like the like the  RF 85mm/2 Macro, the RF 100-500mm/4-7.1 LS IS and the telephoto lenses  RF 600mm/11 and RF 800mm/11. I think the first tests will show how good the optical perfomance on the new lenses will be. The telephoto lenses cannot step down the aparture so i think they are a little bit desplaced, even though are placed on the market at a very fair price. The video features of the EOS R5 are in sane if the don't occur heat problems. And the video options of the R6 are remarkable, the first time Canon mihght be alternative for videographers.
But anyway this was an interesting week. I hope that you find the articles useful and i'm looking forward to your comments.
ciao tuxoche