Remove objects with Lightroom or Photoshop
|
Post update on 14.Aug.2016
Sometimes you view older images maybe to process them again and/or different. And then you remember that Lightroom since version 5 got a pretty good repair tool.
Starting position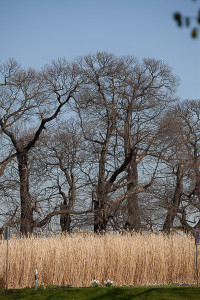 The picture on the side is a little bit older and wasn't porcessed in any way as you maybe guessed. The scene itsself seemd to be ok to me, only the picture is a little bit dull.
The capture is lacking some sort impact but this could be easily solved processing the image gain in Lightroom 4 or 5 with the process version 2012.
I already posted this opportunity in my article  [post id=282]Process your images again with Lightroom 5[/post].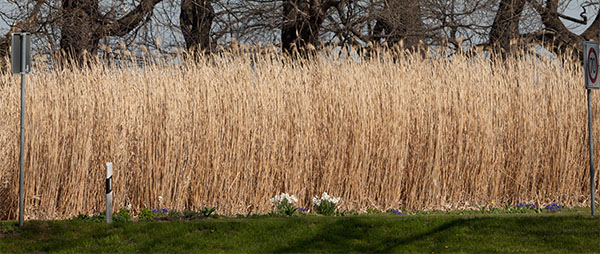 But take a closer look at the above crop from the lower region of the capture. There a disturbing objects reducing the imapct of the capture. There are 2 traffic signs and a pole, which turn the capture independent from any prcessing to be more a case for the delete button 😉
Removing objects
Photoshop supports a repair tool for quite a while, which is able to mark such objects and automatically substitutes those region with neighbor regions of the image leading into a removal of the marked object.
This austomatic substituion was improved more and more over the last versions and works out pretty good or at least gives you a good starting point for further retouching.
Since version 5 Lightroom implements such a function comparable to the equivalent function in Photoshop. But take a look at the video.
The difference to Photoshop is negligible
This function is quite simple to use and pretty fast, but the automatic function doesn't work out in any case 😉 maybe you should devide the objects to remove in more than one part and try it again.
Conclusion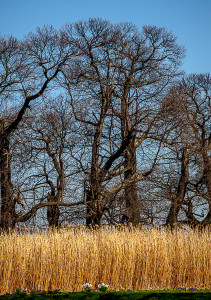 After further processing (mainly contrast and saturation) you'll this result (click on it to view a larger version).
And this is to convert a mediocre image to a one that could be posted on the web or on flickr or wherever you like.
The repair tool helps a lot and you don't need a big Photoshop anymore to do such modifications on image (even though with the spcial cloud offers combining Lightroom/Photoshop isn't that expensive any more)
Whta do think about the repair tool, did you ever use it? Just leave me your comments and posts questions if you like.
ciao tuxoche