Last week review 5/2015
|
Post update on 14.Aug.2016
Last week review and arround here the is no winter at all 😉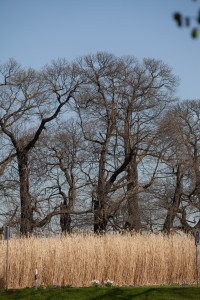 This week we took a look on the  [post id=746]area repair[/post] objects in Lightroom and Adobe Photoshop. With this tool yor're able to remove unwanted objects or repair areas in a photo . The software repairs the area with a neighbour area automatically.
You'll achieve to remove unwanted objects like pols, paper baskets or other things like that and improve the impact of the image. Sometime this is the difference between deleting an image and posting in on your website.
Naturally the automatic software function doesn't work out on every image, but sure its worth a try, since you can go back if you don't like the result by inserting a new layer in Photoshop. With this additional tool it might make sense to process some of older images again either with [post id=176]Lightroom8/post] or with Photoshop.
Canon rumors indicate that there will be 2 new 5D modells this year, a 5Ds and a 5D MK IV, the later with 4 K video capability. The Canon 5Ds comes probably with a 50.6 MPix sensor We'll just have to wait, because the rumors say, that these new cams supposed to be published in late 2015
And then there is the problem with the price tag Canon will call for a 50 MPix cam 😉
Android 5.0 aka Lollipop is available for many systems since Novemeber 2014, also for the Google Nexus 2013, but not for the [post id=60]LTE[/post] version i own. But now the images for the LTE images have been seen, which includes the latest 5.0.2 version.  So now i'm looking forward to the day were my tablet reports the new Android version to be available.
In my  Fotoblog i'm experitmeting with the  NextGen Gallerie ,especially because there is a  Plugin for  Lightroom available to upload the images automatically to the blog. If everything works out i'll substitue all my galleries and make an article here in the blog.
I hope that some of the articles on this blog gained your interests and i look ahead to your comments/suggestions. And don't forget, i installed a feed for you via feedburner . And next week we'll take a look on a fun lens.
ciao tuxoche