Last week review 41/2014
|
Last week review 41/2014 and autumn is coming 😉
And our vacation to Tenerife is almost over 😉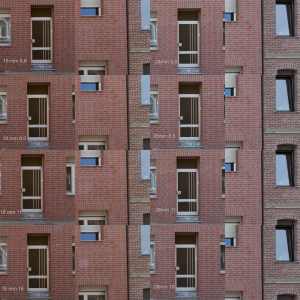 In this week's article i made a [post id=634]comparism[/post] between the Canon 17-40/4.0 l and the Canon EF-S 10-18mm/4.5-5.6 lens, which Canon published not long ago. I had difficulties to get one before our vacation started.
As a result of this comparism i can state, that the Canon 10-18mm is not only measured by its price a very good UWA lens for cameras with an APS-C sensor, which doesn't have to fear the comparim to an much more expensiver L-lens. The price tag arround 280,– € is an argument for the lens, too. The Image Stabilizer is very helpful and got me shots taken with 1/10 sec. (maybe you are able to take a capture with a longer exposure time). To make it short, too me the lens is very good, even though the maximum apartures from 4.5-5.6 are not that good, but for the most usage in landscape and architecture photography this is ok, because you wan't the most depth of field.
This week i got an Update to Android version for my [post id=60]Google Nexus 7 2013[/post]. The update itsself over WIFI downloadedand installed without any problems. Since this update is only meant as bug correcting you'll notice no additional functions or any change in the user interface. Running the tablet you won't even notice the update was installed.
This weeks there were rumors about a new Canon 2.8/11-24mm lens, the counterpart to Nikon's 11-24 lens. As you can read in the article the suggested price is arround $ 3.000 , which will lead to a price arround € 3.000,– . For me with a amatuer budget this is too much expensive.
I hope that some of the articles on this blog gained your interests and i look ahead to your comments/suggestions. And don't forget, i installaed a feed for you via feedburner . So have i nice weekend, til the next time.
ciao tuxoche