Last week review 26-2018
|
Last week review 26-2018 and now its getting really summer, just have to weait and see how long it will last 😉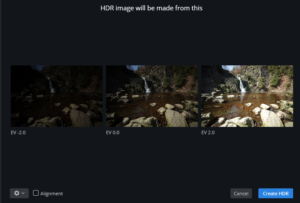 This week was very interesting and in ther first blog post we took a look on Aurora HDR version 1.2.0 for Windows, which besides a couple new software releases last week According to  Skylum this update mainly improves the performance of the software and to more or less equalize the differences between the Windows and the Mac version sof the software.
Too bad i couldn't determine the advertised performance gain of the new version. Aurora HDR 1.2.0 is merely faster than the older version, the perfromance gain is arround 10% and therefore will have no or little  effect only on your workflow.
Besides this there are 2 new menues. One of them just controls the display and tzhe other one intorduces a new function to  flip your image horizontally or vertcially.  All in all the update is marginal only but acceptable because the update is free of charge.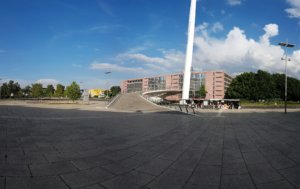 In addition i posted the second part on my critical view on the DJI Osmon Mobile 2. In the second part mainly the focus was besides the photo and video capabilites of the combination the features of the DJI Go App. There are 3 different panorama capturing modes. Basically the angel of top row can't be chosen which might cause problems in the UWW mode. Stitching quality in general is pretty good, but the image are done in JPEG only, there is no RAW (DNG) support. But on the other hand the base images for a panorama are stored in separate folders on the device, so if you want you can stitch the panorama uón a desktop with tool like Microsoft ICE or any other pano tool.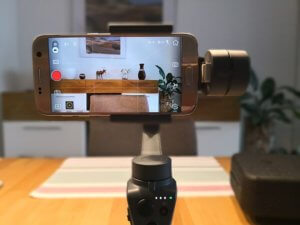 There are also 3 different timelapse modes implemented in the app which are indeed interesting adn work very good. In particular the ActiveTrack function, which is also available in regular video, which opens new options. And you have a lot less effort doing a hyperlapse compared to a regualr systemcamera or DSLR and will lead probaly to using this effect more often. . But the enjoyment is a little bit spoiled because on Android smartphones because the resulting timelapse is done in 720 (Huawei Mate 10 Pro) or in 1080p (Samsung S7) only. This is the biggest drawback on the gimbal.
But also ON1 updated their Photo RAW Editor to version 2018.5 and last PTGui announced a new version 11, which is completely revised. But these new version have to wait til after my vacation.
But anyway this was an interesting week with a lot of new releases and I hope you like the blog posts and i'm looking forward to your questions and comments. But first i'll enjoy my vacation.
ciao tuxoche