Last week review 17-2016
|
Post update on 14.Aug.2016
Last week review 17-2016 and this week winter returned arround here, and with snowfalls sort of extraordinary for this area 🙁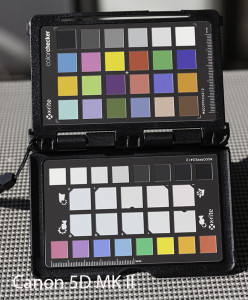 In this weeks article we took a look on how to generate camera profiles with the X-Rite colorchecker. The X-Rite Colorchecker is a very compact grey and color card, which is supposed to be in every camera bag.
Taking an image from the color card, you should pay attention that the color card at least fills 25% of the total image. After importing in Lightroom a camera profile can be generated with the Lightroom plugin. With the camera profile you handle the own color of your camera in your workflow. Makeing a profile in daylight only you can define an import preste, which is aplllied to the image automatically upon import and it works, even shooting with different cameras.
Besides prifiling your camera(s) X-Rite Colorchecker does a great job on white balance correction in complex light conditions like mixed lights. So not only for profiles you should carry the X-Rite Colorchecker in your camera bag.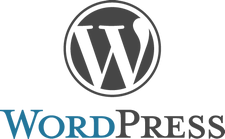 In the blog post last week review 15-2016 i reported on the Worpdress update to version 4.5 The new editor for setting links to older articles in the blog got worse comapred to the older versions. The windows is very small for searching articles. Ok personal opinion only. Now after 2 weeks WordPress updated to version 4.5.1, which is arror correction version only.
According to a notification from my provider the VR glasses are available now for the Samsung S7. Maybe i'll get into it the next days and do a blog post about it.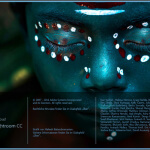 And this week Adobe was very busy 😉 On thursday the new  Lightroom CC 2015.5.1 bzw. Lightroom 6.5.1 was released. Looking at the version number you can determine that this is a mainataince release only, not meantioning the support for newer Sony and Pentax cameras. There are error corrections for the HDR function and missing lens meta-data on some lenses. The version number indentifies this version as smaller update, an error corrcetion only. But surprisingly Adobe did start to avoid dependencies on Apples Quicktime for Windows.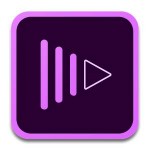 On the same day my smartphone notified me about the availability of a new version for Adobe Premiere Clip. The update brings the app to version 1.0.4, but i couldn't find a blog post to get more informations about the possible changes in the app. There is a notice in google's Play store saying that there are improvements in performance and stability.
This week was on photographic topics again and i hoped you liked one or the other post. I'm looking forward to your comments and questions.
ciao tuxoche