Last week review 49-2022
|
Weekly review 49-2022 And this week there was the first snow even here in the lowlands and that is already very rare at this time of year 🙂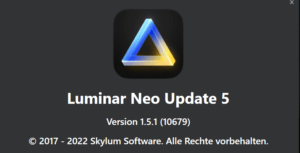 This week was about another tool from Skylum or rather an extension for Luminar NEO and that was SuperSharp AI. As I prepared the article for Upscale AI, SuperSharp AI was not yet available at least for the Window sVersion, so I like to catch up.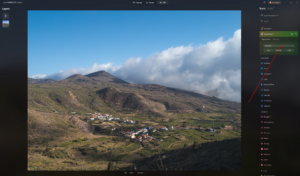 Supersharp AI could be used to repair or touch up slightly blurred images, especially slight motion blur. And it works relatively well. You have 2 options for the setting available and that is Universal and the already mentioned motion blur. The latter takes about 20-30 seconds to deliver a result, depending on the image, and is thus much slower. On the other hand, I found the results with the Motion Blur setting much more pleasant. And it really gets more details out of the shots.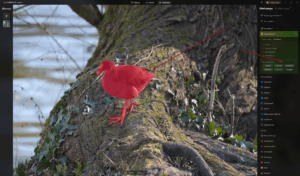 But it goes even further, you can mask the area you want to process with Supersharp AI of course. This makes it possible, for example, to make important parts of the image, such as a face, sharper when motion blur is present, but to preserve the motion blur in the rest of the image. This certainly makes the extension very usable for wildlife or wedding photographers.
However, everyone will have to ask themselves whether this function is then worth 49, – €. You can of course try Luminar NEO first and if you want to purchase it with a 10,- € discount.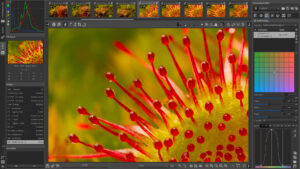 Then this week Rawtherapee was introduced in version 5.9. The free and open source RAW converter is available for Linux as well as Windows and macOS and has now especially got support for more cameras. Maybe I will have a look at the RAW converter next year, because it really has made further progress and is even considered by some as an alternative to Lightroom.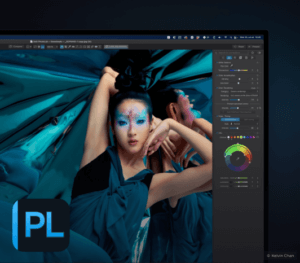 DxO then introduced version 6.1 of its Photolab software this week. This comes with a changed user interface and improvements in the management of photos. In addition, 1,700 optical modules were released, both for cameras and new lenses, which are now also supported. The special thing about DxO Photolab is that optical modules are downloaded only when needed.
All in all, another very eventful few weeks. I hope you enjoy the articles and look forward to your questions and comments. And of course I wish you and your families a happy 3rd advent.
ciao tuxoche