Photoshop CC Motion blur filter
|
You probably knwo those pictures where cluouds and floating water melt away giving the image a dreamy character.
Introduction
Capturing these kind of images only needs a steady tripod and most of the times a set of ND-filters in different densities to increase exposure times up to seconds or even minutes. I got the Haida 3.0 for the Lee filter holder system and i also own ND-filters in different densities, so even in bright sunlight it is possible to get exposure times of 30 seconds and more.
Starting postion
Do you carry always a tripod and a set of ND-filters with you? I guess not so it would happen that you miss the effect on certain images. Lets take a look on this picture below.
Not a bad image but for this location the image appears to cheery because of the sunshine and the blue sky. But this is the point where Phtoshop can help us out.
Create motion blur with Photoshop CC
In Photoshop CC there is a new filter "Motion blur" available in XXXXX. To apply this filter to the sky and the clouds you pick these areas with the quick selection tool for example, which is pretty easy in this image because of the hard edges of the building. The selection is exported as a new layer which we convert to a smart object.
But take a look ath this video:
With this new filter is is not hard to apply a motion blur effect to the selected area. The overlay effect of the filter into some areas of the building mentioned in the video can be easily repaired by reversing the selection and export this new selection to a new layer played on top of the stack.
Result
The resulting image looks like this: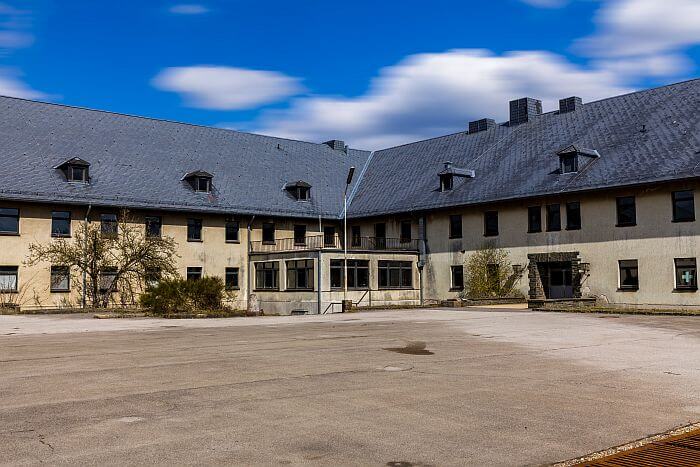 Processing some areas of the image with a little help of luminance masks and converting this to a b/w image the result looks more like what i wanted: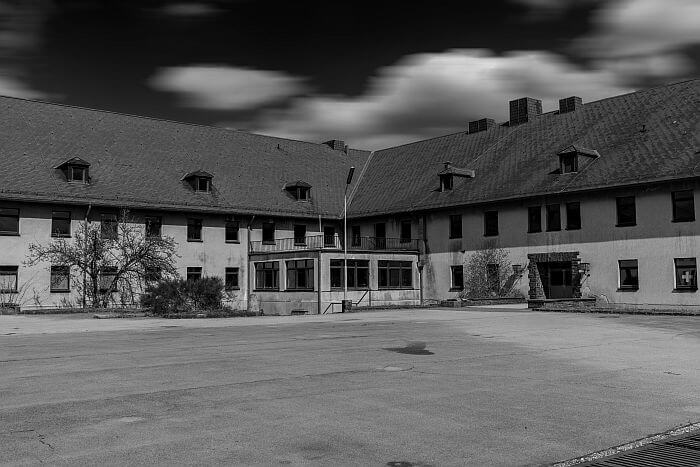 But even in this result there is potential for further processing.
Just take a suitable image and play arround with this filter to see if motion blur adds more imapct to the image. Take care about motions blurs and waters in particular rivers and their floating direction corresponds to the angle of the motion blur filter.
Conclusion
The filter "Motion blur" is capable to simulate the effect of a ND-filter depending on the image with getting unatural effects.
ciao tuxoche