Photoshop CC Tilt Shift filter
|
Sometimes you seee pictures from landscapes or cities which look like if the images were taken from a model. Such an effect is implemented in Photshop CC as a ready to use filter.
Introduction
Such images usually have a sharp area in the middle while the upper and lower areas sharpness is more and more reduced. Mostly suitable for this effect are images taken from a higher point of view.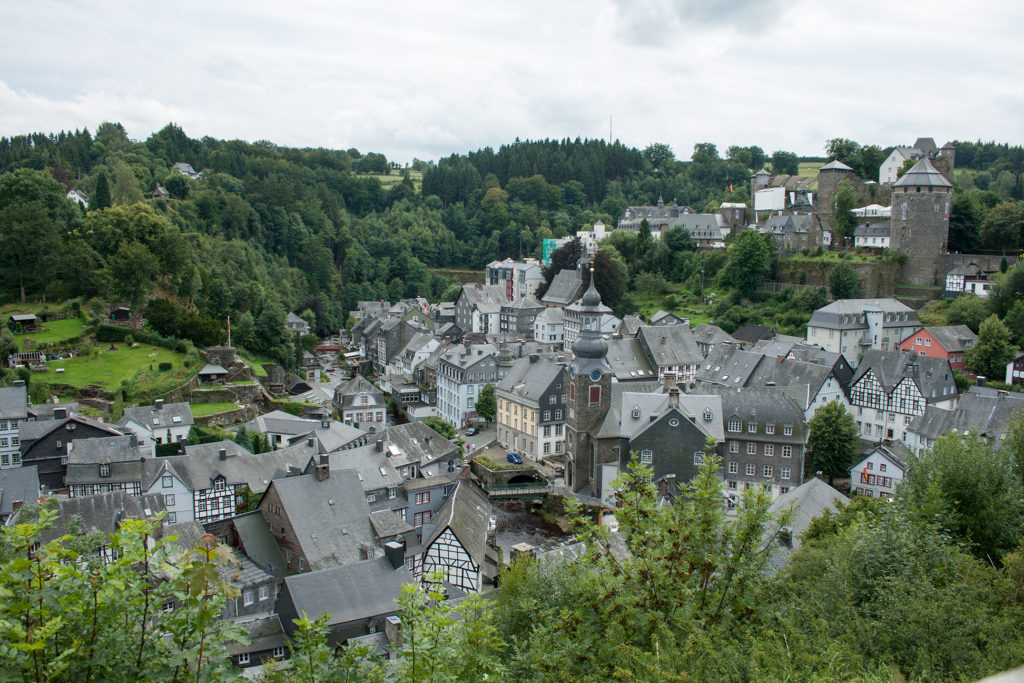 This image was taken in Monschau und should fit prefectly for a demonstration
Takeing the name Tilt/Shift filter might be a little bit misleading, because we apply an effect to the image you usually get if you don't use a T/S lens.
Photoshop CC Tilt Shift Filter
As mentioned before such a filter is implemented in Photoshop CC and is to be found in the blur gallery. Before applying such a filter to the image i'll usually convert the image or better the layer to a smart object. This is not mandatory but allows changeing the settings of the effect easily later on.
For older version of Photoshop i found a tutorial (in german) here.
After applying the filter the image is seperated into 3 areas.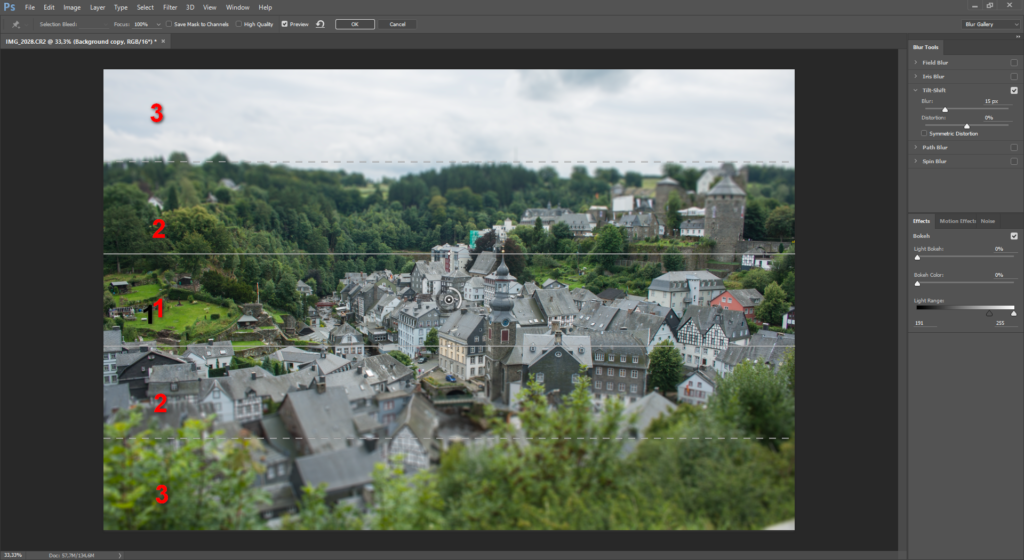 Area 1 will stay sharp while areas 2 will flow in unsharpness towards the areas 3 and areas 3 are completly out of focus.
But lets take a look at this short video:
Using this filter is pretty easy and you can define the size of the different areas or you could turn the edges of the 3 areas to emphasize a certain object.
The following pictures could be one possible result for the T/S filter in Photoshop CC: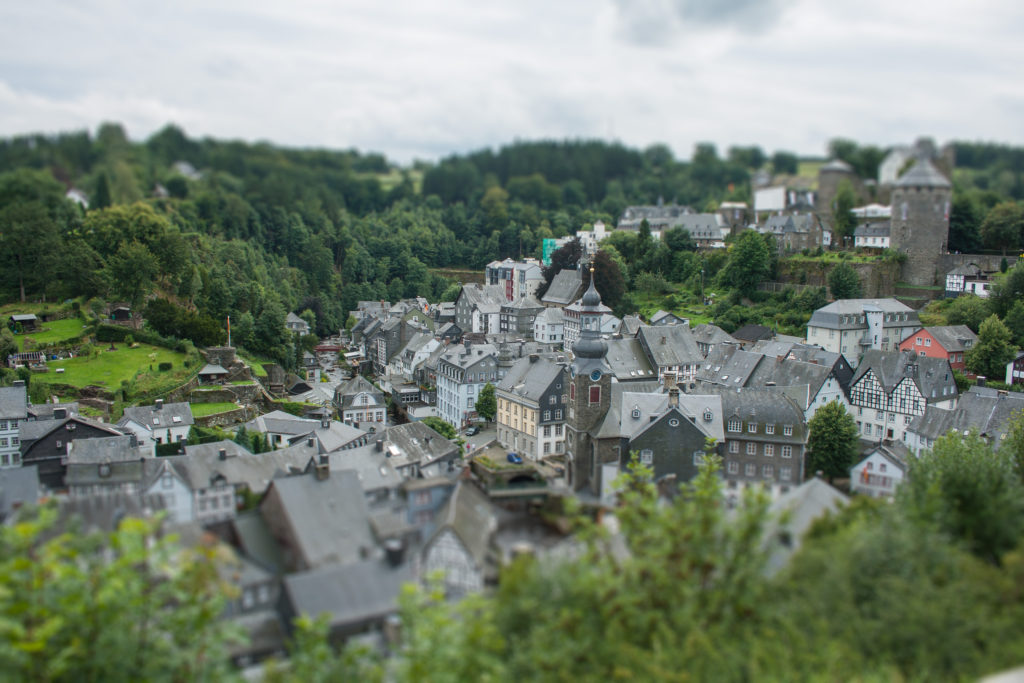 Conclusion
The implmentation as a filter make s it very easy to aplly such an effect to your images. It's up to you to find suitable images in your archive and remember it's an effect, so don't use it too often.
I hope you like this little turtorial and if you have questions place them in the comments.
ciao tuxoche