Last week review 23-2022
|
Weekly review 23-2022 and we look at a week with a lot of rain and less sun 🙂 if that should be our summer, then it might be good for the water balance….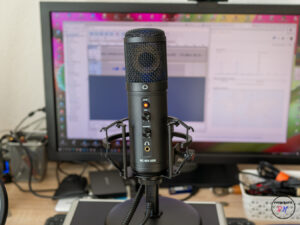 This week was about new audio equipment for home that I'm looking at mainly for voice over recordings but also recordings with OBS as I use it for various tutorials. Once it was about a new headphone, because the Sony Bluetooth MDR ZX770 unfortunately tends to create feedback on my hearing aids.
It was then Superlux HD 660 Pro. which I bought just like the microphone then at Thomann. The microphone is the t.bone SC425, which comes in various reviews quite well away, especially for voices recording. The microphone comes with a small table stand, but because of the flexibility I also got a matching microphone arm, with which the microphone can be moved freely. This actually sets me up quite well for such recordings with OBS or voice over in Da Vinci or Lumafusion.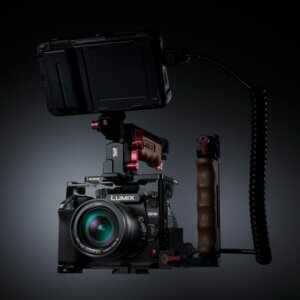 Then Panasonic gave the mFT top model of the GH6 a firmware update that mainly expands the video functions of the camera again. The firmware update should be available from July 05. Almost normal is the recording of RAW to an external recorder such as the Atomos Ninja V. Here the camera can record a maximum of 5.7 K in 25 as well as 30 frames/sec. But a real feast should be the 120 frames/sec in C4k, so wiklich slow motion also something more than 4K recording.
But on top it is also about the H264/H265 codec. With the update, it is now possible for the Lumix GH6 to record Prores LT or HQ, which corresponds to a bitrate of max. 1.9 GB/sec. This should make editing the clips in the respective editing program sicjherlich easier eun more convenient.
With this, Panasonic has once again pushed the limit, especially for video, and it is impressive what is possible with such relatively small cameras.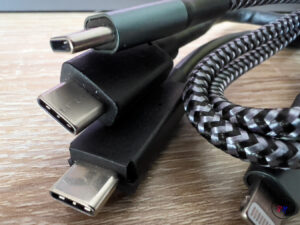 Then the EU got around to making USB-C mandatory. However, it will be from autumn 2024 to obligation. Now you could of course say, better late than never. The chaos of different USB plugs is shcon present, and when I think about what I have with me to charge my smartphone, tablet or other things, there is virtually every USB plug type represented. It would also benefit the iPhones, considering they can record video in Prores, but downloading the rather large files is a torture via the Lightning connector. But it is still 2 years until dain, let's see what dei Indutrie then comes up with.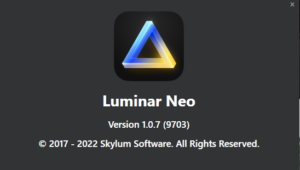 Then there is news from Skylum or Luminar NEO. Skylum extended the "summer sale" so you can   buy the Luminar NEO license for 64 instead of 79,– € regular until June 12th. And on top if you enter the rebatecode TUXOCHENEO you get another 10 € off.
All in all, again very eventful weeks. I hope that you like the articles and look forward to your questions and comments.
ciao tuxoche