I already presented the RAW converter from  DxO almost 1 1/2 years ago and since DxO added a keyword management in the new version for Windows it was about time to review the software again. 
Introduction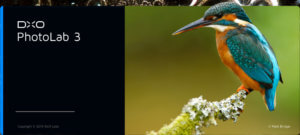 DxO Photolab iis available both for Windows and Mac operating systems and also in 2 versions. There is an Essential and a Elite version available with different functionality. A full list you can get on this page. There the prices for the different versions are shown and 99,– € for the Essential and 149,– € for the Elite version seem to be reduced prices. The regular price is 129,– € or 199,– € respectively.
The update prices are 69,– € and 99,– € for the Elite version. And this is a price factor for updates on a regular base. Basically DxO Photolab is a image processing tool which allows processing without the need for an import of the images.
I did a small video on this:
Overwiew and processing RAW files
As mentioned you can dive into any folder to process any image you select. The needed processing informations are stored into a *.dop sidecar file by DxO. This procedure is likely to cause performance problems just like with Lightroom and XMP sidecar file if it used for a large number of files.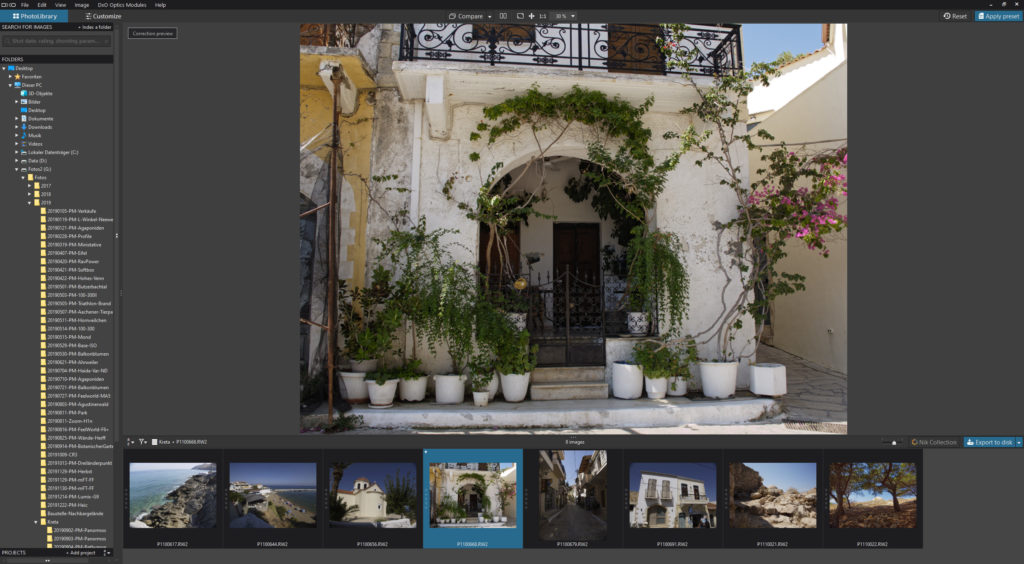 In the so called "Fotothek" view i'm missing a display maybe in a grid where all images are displayed and after a doubleclick on a certain image this one is displayed in full size. In addition the Exif metadata are displayed only by pressing CRTL-I or hovering the mouse over the image.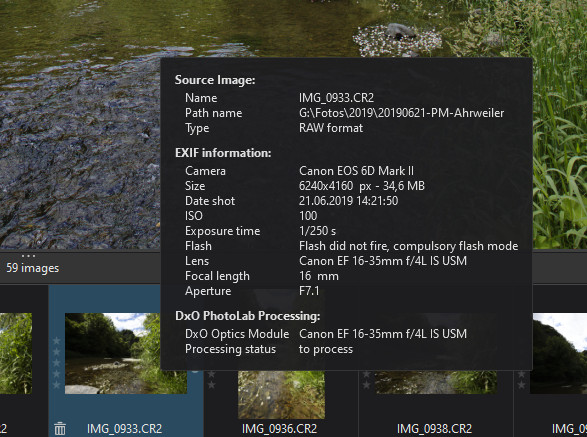 There is enough room for example on the right hand side to display something like a metatdata browser comparable to the solution in Lightroom In the edit mode the metadata are displayed on the left hand side.
Keyword management
DxO Photolab can handle albums but only they call it projects.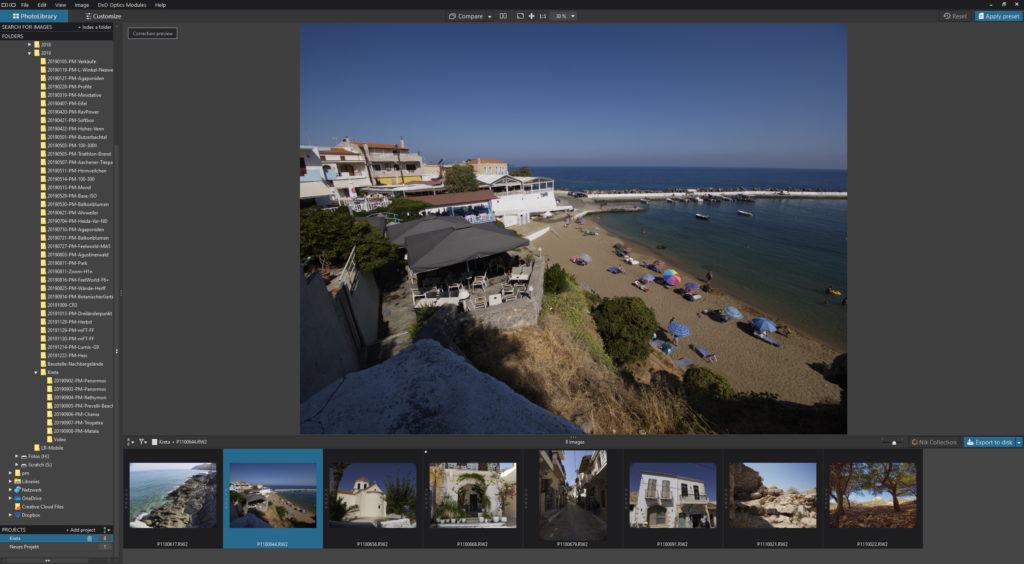 This allows it to organize your images into tours, vacations, assignments and so on.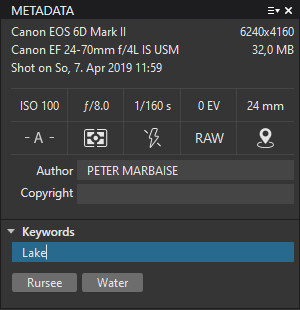 New in version 3.1 for Windows is the option to use keywords. Keywords already assigned to images and as part of an XMP sidecar file are used when importing the images.
The assignemtn of new keywords is made up simple. The search function allow it to search for those keywords but also for other data from the metadata. For example entering are search "25" you can decide to search for folders with this name (or part of it), the focal length for example.
What is not working, at least so far, is to search for a certain camera or for a certain lens the image was captured with. So i can't search for all images taken with the 24-70mm lens on a Canon or with the 12-35mm lens on my mFT camera.
This is a unnecessary limitation and shows that the keyword search was implemented probably too fast in the new DxO Photolab version.
Optical modules
As mentioned the optical modules to correct for example vignetting of a certain lens are loaded as soon as you click on such an image.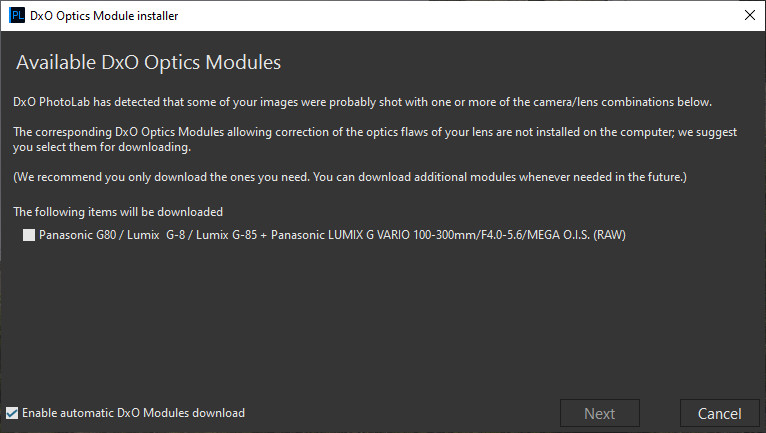 This reveals a disadvantage of the DxO implementation, because modules are downloaded again for the same lens but used in combination with a different body. Using the 24-70mm on my Canon 6D MK II downloads the modules and if i hit an image captured with the same lens but with the Canon 5D MK II optical modules are downloaded again.
Noise reduction
In one point the results of DxO Photolab are superior in my opinion and this is noise reduction.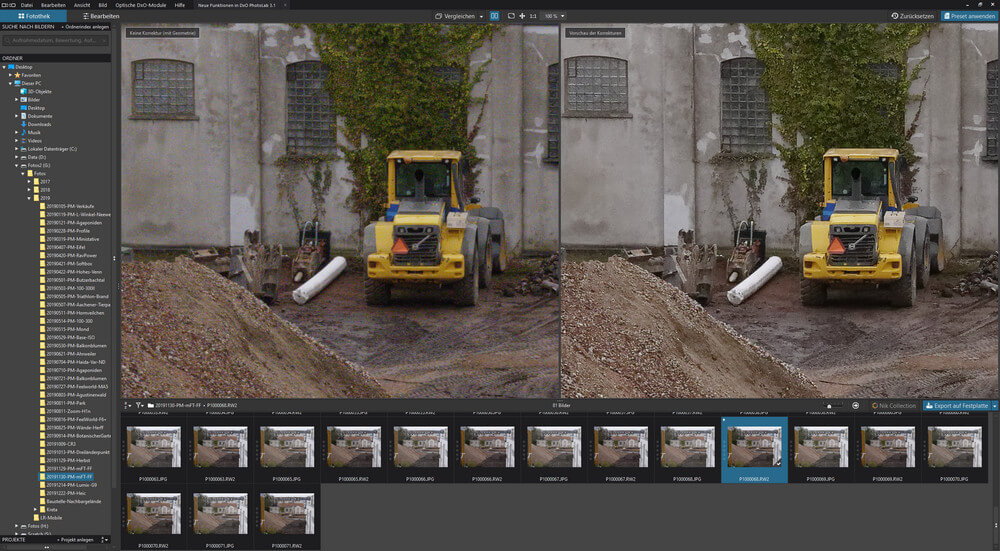 Such a good result by keeping the fine details is very good, and i can't do the same in Lightroom
File formats
DxO Photolab is known to support newer cameras later. Even for the Canon 6D MK II there is no support for the mRAW or sRAW formats. DNG formats especially those files from smartphones are not supported, but the DNG files converted from other raw files and those from my DJI Mavic are supported.
HEIC as a extended JPEG format generated by the iPhone X for example is not supported either.
Conclusion
DxO of course is a very good processing tool which offers quite a bit of options. The implementation of the keywordword management is rather simple though missing some important options. In total DxO leaves a quite good impression and meanhwile the program can be used as a plugin for Lightroom and Photoshop CC.
But using it as a plugin only the program is quite expensive and for usage as a stand-alone program it is not sophisticated enough.
ciao tuxoche