HiRes better in camera or in Photoshop CC
|
There are some cameras that offer a HiRes mode to create images with 40 or even 80 MPixels. With the recently introduced Superresolution in Photoshop CC, the question is which method is better.
Introduction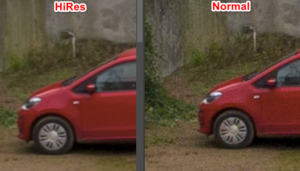 Especially in the mFt area there was a development to generate higher resolutions. with the 20 MP sensor in the Olympus cameras or also my Lumix G9 then images with 40 or even 80 MPixels can be generated.
With this method the sensor is moved by a few pixels and exceptions are made in between. With 8 or even more shots, a higher resolution image is then calculated.
I have recorded the following video about this:
Manual technique
Such a method to create a high resolution file with 10 or even more exposures I have described here. The pictures are even taken freehand to achieve a shift of the image section by only a few pixels between each shot.
The image will not be sharper, but this method may be sufficient to get more pixels for a larger print.
HiRes in the camera
The HiRes function in the cameras reproduces the described technique. Here, however, potentially better results can be expected, since the offset in pixels between the images is controlled much more precisely.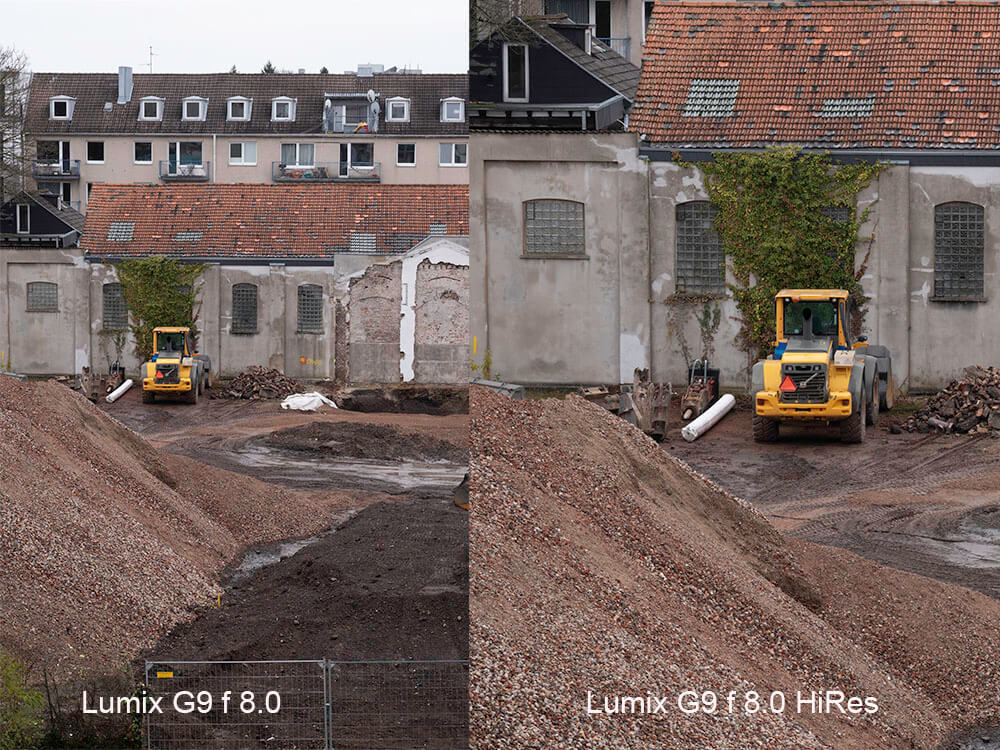 This is already better than the manual method. However, both methods sometimes get problems if an object moves between the individual shots. In the meantime, it is possible to compensate for this on the Lumix G9 since the firmware update.
Photoshop CC 2021 and Lightroom Classic
With the Photoshop CC 2021 update in March, or Adobe Camera RAW version 12.3, Adobe implemented an AI-based HiRes mode in Photoshop. With the June update, Lightroom Classic has followed suit and also has the "Enhance" feature.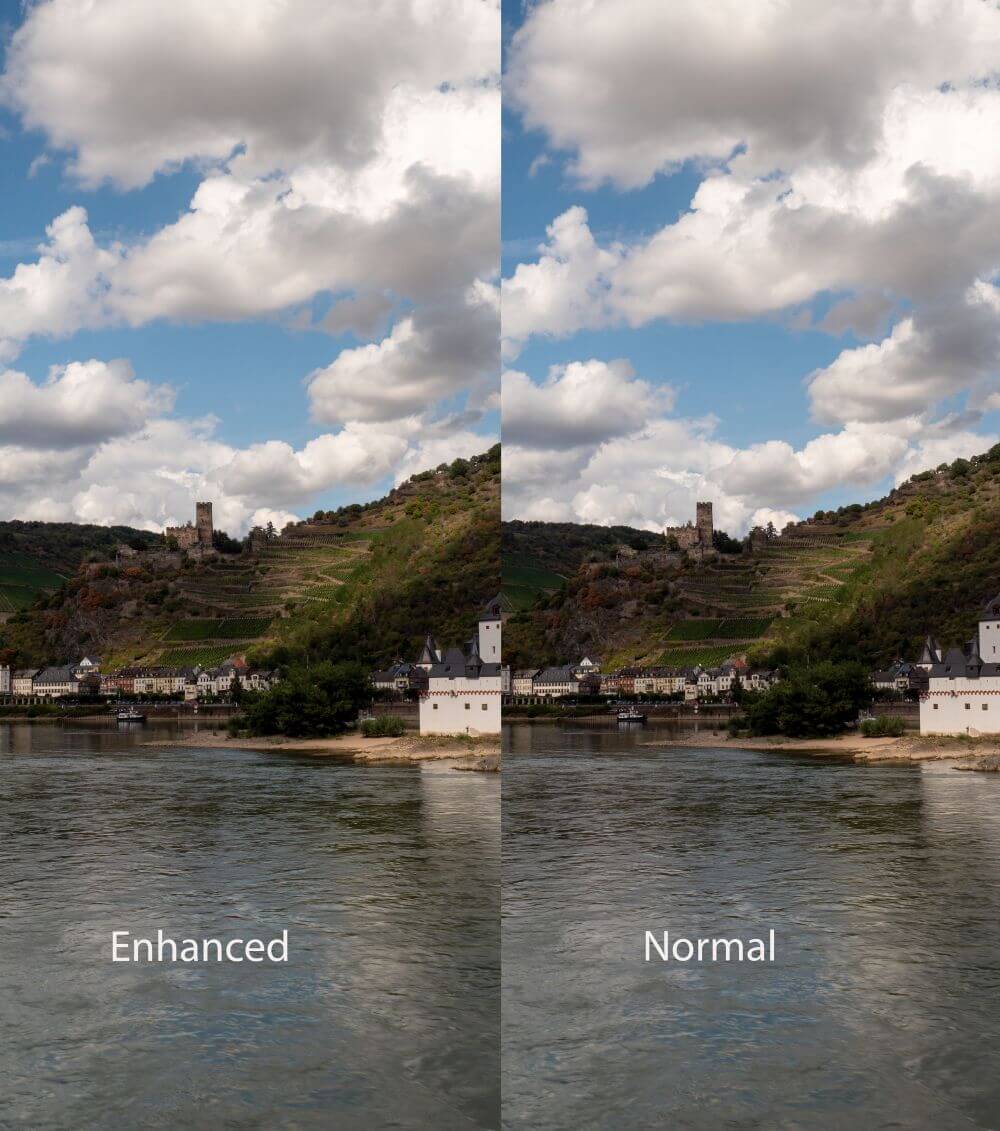 This function also results in an image with 4x resolution. The final image is saved as a DNG file.
The comparison
I have now placed my Lumix G9 on a stable tripod for comparison shots and taken 1 shot each with normal resolution and one in HiRes mode. The shots were taken with Pana Leica 25mm/1.4 and the 12mm/1.4 each at f 5.6. The normal resolution image was then upsampled to the higher resolution using Photoshop CC.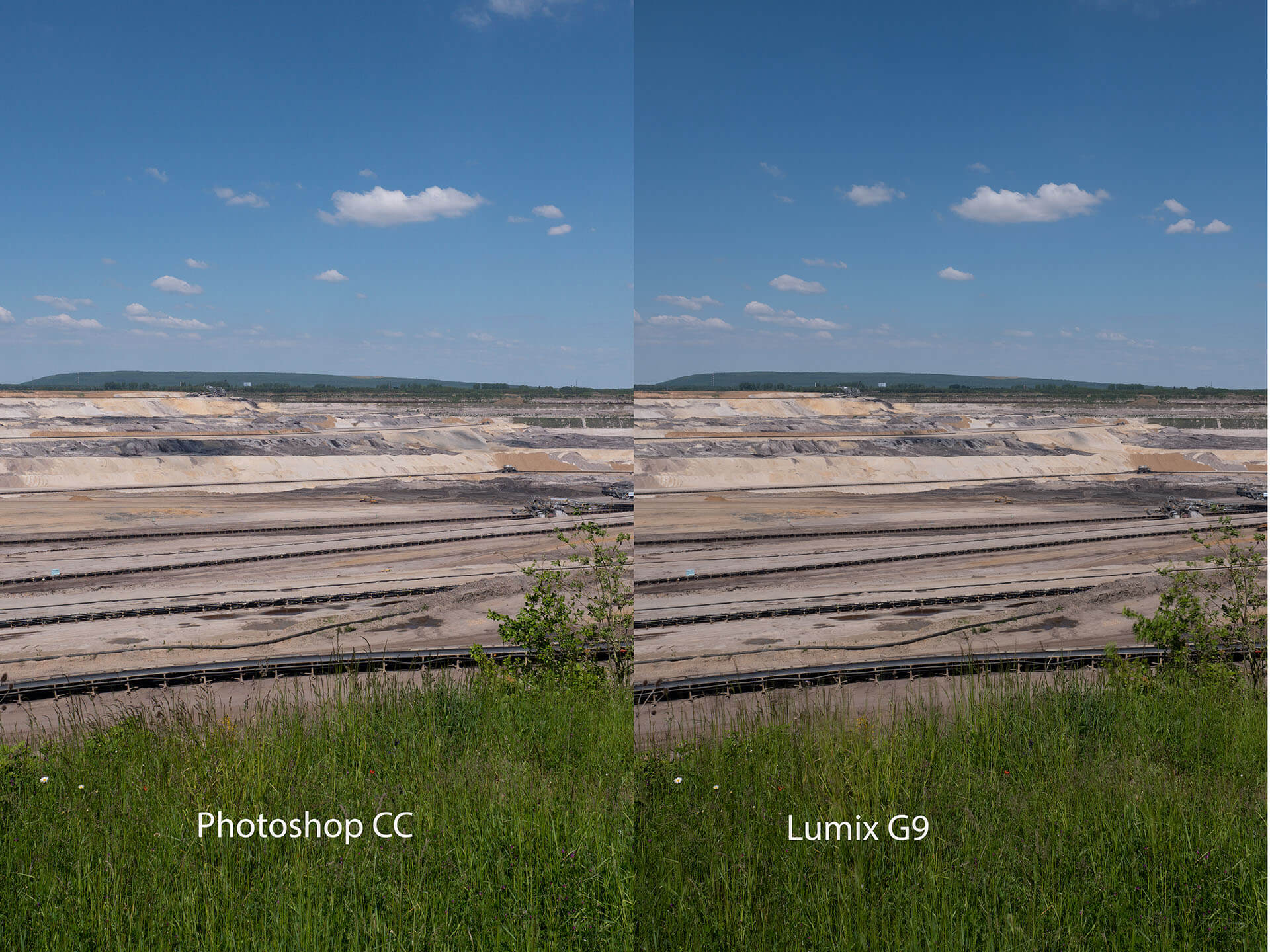 The comparison shows that when placed side by side, the image created in Photoshop CC has a slightly better sharpness, which may be due to the AI support.
Conclusion
The method with Photoshop CC 2021/Lightroom Classic to upsample an image in higher resolution provides the better results, even if the differences are relatively small. That this method also does not have to live with the disadvantages, such as moving objects should prefer this method if you need a higher resolution.
ciao tuxoche