After Darktable an open source raw converter today we'll take a look at DxO Photolab. And the company caused news because of going bankrupt, btu the company promises to update DxO Photolab and Nik collection.

DxO Photolab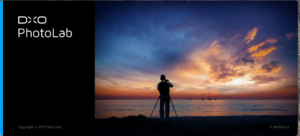 DxO caused quite a stir in the past by buying the View-Point technology and the rights on the Google Nik collection. After renaming the raw converter to DxO Photolab the view-point technology was implemented in the software. DxO Photolab is available both for Windows and Mac OS and the company offers a unlimited 30-day trial version for testing purposes.
There are 2 editions Photolab Essential and Photolab Elite, the differences are listed here. The Essential edition will cost 129,– € and the Elite Edition 199,– €. The price are reasonable too me, but it depends a little bit on how often DxO will provide updates with costs.
Installation and functions
Installation on a Windows 10 system works without any problem, just the start of the application seems to be a little bit slow in particular when the application is executed from a SSD drive, but ok usually you start the program only once.
DxO first of all is a raw converter only without any management functions, even though a database is created on first start as you can see in the preference settings.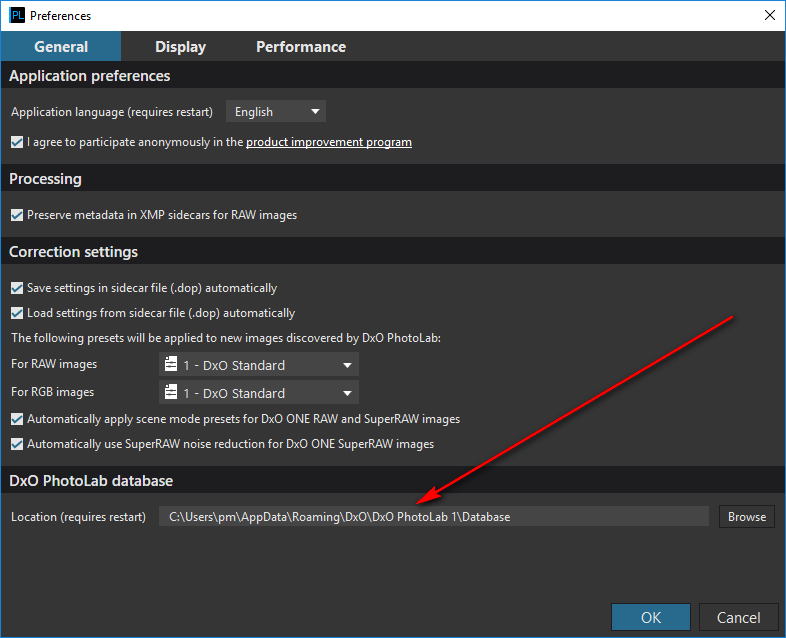 Under Performance you can activate OpenCL support, but i couldn't determine a significant difference while trying out the application.
Since DxO Photolab is a raw converter only you don't have to import your images first. Just walk to the folder with the images and start. Tagging your images a picked/not picked is possible just like a rating with stars from 1-5.
Workinng on images in different folders there are so called projects to summerize all images belonging to one projects, but it is not the same like a collection. Together with the tagging and the rating of the images which can filtered in the brwose mode, this is the only way to add some order to your images.
DxO Photolab offers the installation of a plugin to work as an external editor for Lightroom. Besides this it is possible to open an external editor from within DxO. This can be defined in the preferences but later on in the context menue "Image -> Open with" for example Photoshop CC is added to the menue.
Optical modules
Just like Lightroom DxO Photolab offers optical modules or lets say lens profiles to correct distortion, vignetting and chromatic abberation for a specific lens/camera combination.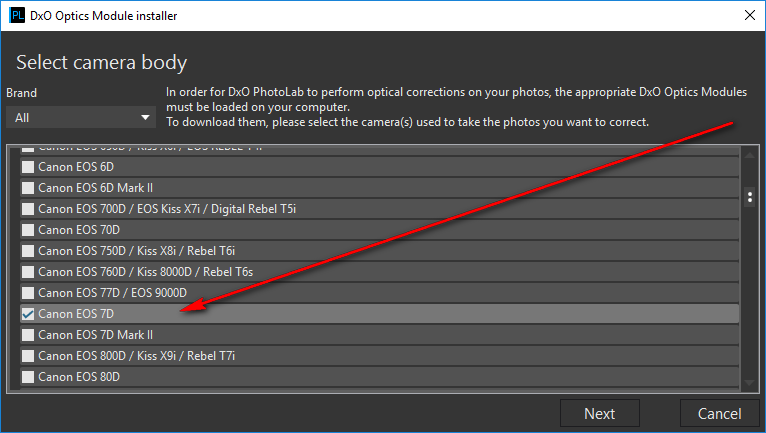 In contrast to Lightroom not all modules are installed right away. DxO downloads needed modules if there is camera/lens combination either in the develop modul or in the file browser where no module is already available. The functionality of these modules is pretty much the same like in Lightroom. In a timelapse sequence shot with a fisheye lens DxO downloads the modul and afterwards the fisheye effect is corrected 😉 but at least you can alter this later on.
DxO file browser
DxO has no to import your images so you go to desired folder right away.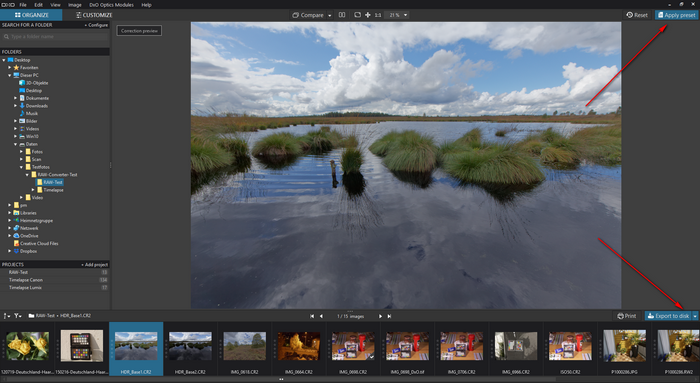 The size of the films trip can't be reduced but with CRTL-U the film strip can completly undocked, so you can judge the image at a larger size on smaller displays like on a latop.
Export options
DxO offers the export of the selected image. Export can be done in Tiff,JPEG and DNG format, if your export goes to an folder of the hard drive. In addition to the predefined export options you can define your own export options, like exporting in another size, quality or another export folder.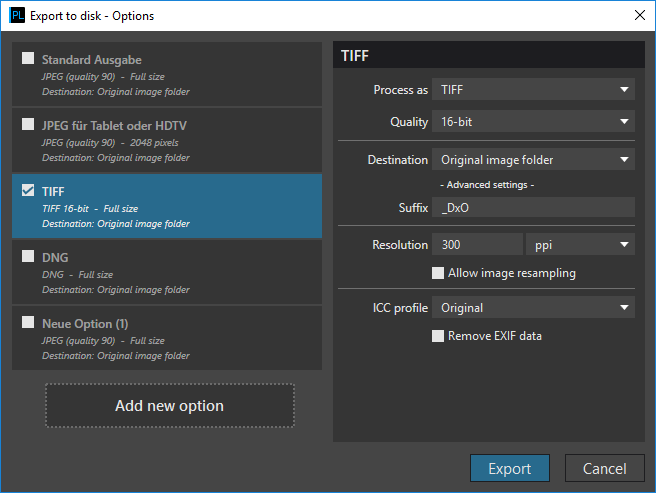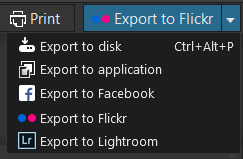 In addition to the export options for exporting to the file system DxO Photolab offers the export or better handling over the image to another application like Photoshop CC or with the installed plugin  to Lightroom. Exporting your images to social media is also included but limited to FaceBook and flickr. Other media like Google+ or Instagram are not supported and i didn't see any options for third-party plugins to offer this missing support. Both built-in options for Facebook or flickr let you control size and qualitiy of the image.
Converting a timelapse sequence with 134 images DxO Photolab needed 37:14min, which is pretty slow. And there is no rate of progress displayed to the user and stopping this process is only possible by ending the whole program.
This is the first part and in the next post we'll take a look on DxO Photolab's processing capabilites.
ciao tuxoche