Last week review 48-2018
|
Last week review 48-2018 and 4 weeks only til the end of year  🙂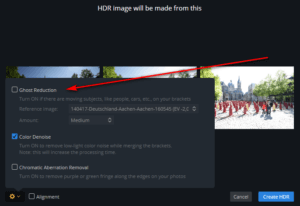 This week HDR and here especially mainly the DeGhosting options in the different tools was the main topic. While merging different images out of a brackting series together sometimes the final image contains ghosts because people or other objects moved between the single captures.
To avoid this effect or at least to reduce it almost all HDR tools implmented a deghoting function but in different characteristics. Photomatix as a specialized software for HDR offers the most precise control and settings to the most extend to reduce these effects. All other tools like Lightroom CC, Luminar 2018 and HDR Efex Pro are restricted to one or two settings to effect the amount of deghosting. And even Aurora HDR a specialized HDR tool restricts the controls for deghosting.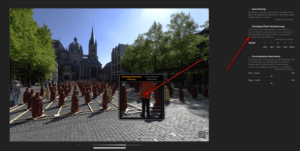 But if you plan to use HDR only once in a while all HDR tools integrated in the larger RAW convertes will give you good resutls.
Last week there were the days Black Friday and Cyber Monday and even though these days are used by german or european dealers for quite a while i felt this year jaust was annoying and pretty bad. I got so many commerical emails for special offers valid only on these days even from dealers i never bought anything. And most of the offers are not as good as they seem to be on first sight.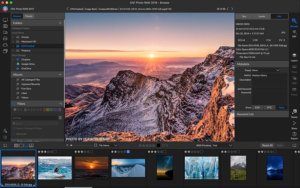 On Nov. 13th ON1 released ON1 Photo RAW 2019 . The last time i posted about this raw converter was back in 2017 about the 2018 Beta version. Now it is for sure that ON1 will release a update with costs every year, so that at least talking about costs there is no advantage over Adobe rental model for Lightroom CC. I downloaded a trial version and right now i'm checking out a couple of functions. If i can make it i post my experiences with the new release next week.
But anyway this was an interesting week  and I hope you like the blog posts and i'm looking forward to your questions and comments.
ciao tuxoche