Adobe releases Lightroom CC 8.3
|
On tuesday Adobe released Lightroom CC and Lightroom Classic cc in version 8.3 (May update)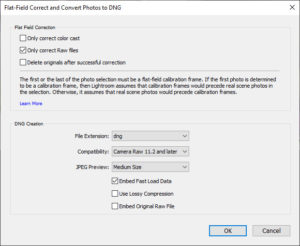 The release contains first of all the support of new cameras like for example the Canon 250D and new lenses like all third version of the Canon 70-200mm/2.8, the Canon 400mm/2.8 and the 600mm/4.0 telephoto lenses are now supported.
As a new feature Adobe imtheplemented a so called flat-field correction. This new function requires a conversion of the raw files to DNG format and must contain a calibrated image. I'm wondering about this new feature, because in a blog post from 2013 the issue is described and the solution via a DNG plugin released by Adobe. I can't judge the improvements of the new built-in feature.
Another change was in the import dialog importing images from SD-cards. They now are imported from the file section and from the device section in earlier versions.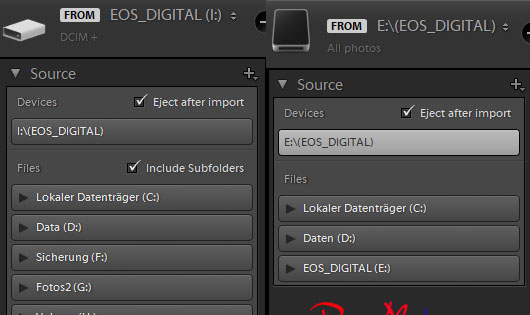 I can't see a real improvement for your workflow but maybe if i use this function more often i get the point.
The development module got a new ruler for textures in the images, like hair and other structures. The texture feature can be applied to the image or in local corrections.
Hier a comparism with the new option on the right side, where i set the ruler almost to 100%.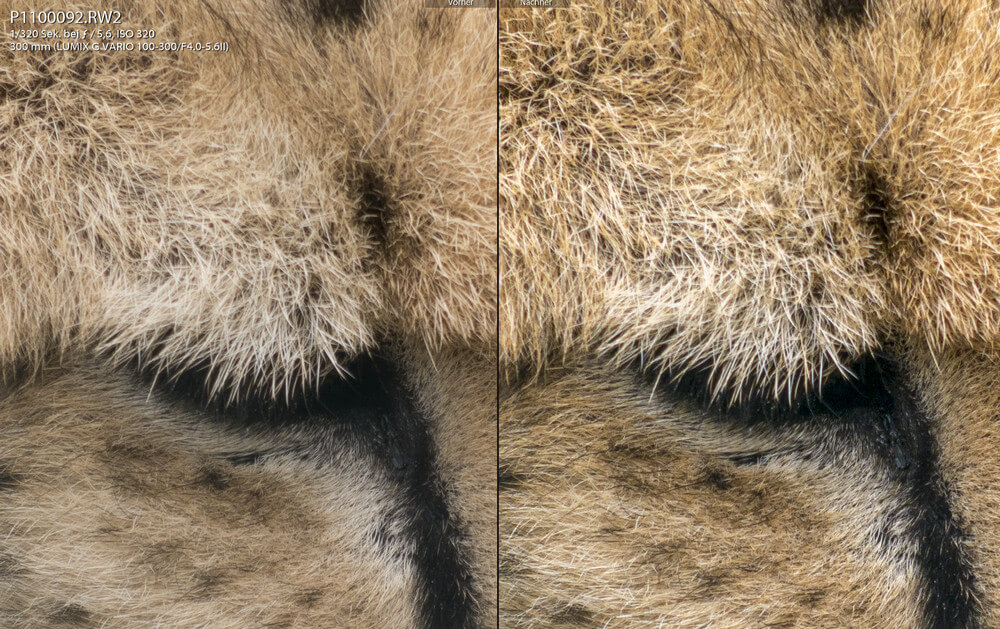 If you apply the ruler in reverse to a negative value the effect is more obvious like in skin.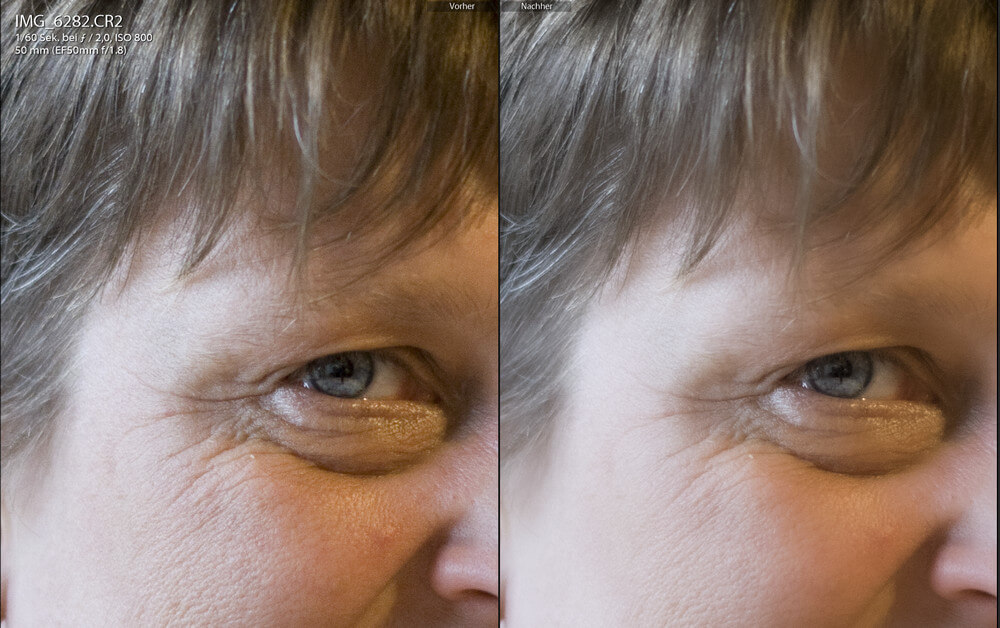 At at last Adobe improved the performance applying auto functions in the development module. This is a point hard to measure but ok we just believe in it.
As a conclusion i must state that the improvements are marginal and its getting harder to keep the promise to the customers in a subscription model implementing new functions. In the old days where could buy a Lightroom version you probably decided not to upgrade. Ok its not a major update, but it is a general problem.
What do you think about this update? Is it a good update or are the new function not really an improvement. Let me know in the comments.
ciao tuxoche