Luminar 3.1.0 with Accent AI 2.0 Filter
|
Skylum released Luminar 3.1.0 which implements as the main new feature version 2.0 of the  Accent AI filter.
Introduction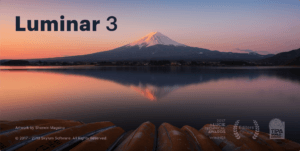 I had the opportunity to try out this new version a couple of days ago. According to Skylum there is a new version of the Accent AI filter in the software which takes only one mouse click from a RAW image to a very good-looking image. First i planned to do a comparism between Luminar 3 and the new version, but the installation removes the older version even if you choose a different folder to install the new version in. So i decided to do the comparism with Luminar 2018 which introduced the AI filter 1.0 in the most recent version.
During the installation there was a hint about chnages to be done in the catalog. Maybe that is a hint that the catalog functions still are in development. But maybe its only the little new function to handle JPEG and RAW files.
Comparism
I took raw files both from the Canon and the Lumix G81 and transfered them via drag and drop to Luminar 2018 and Luminar 3.1.0. The only processing i did was to use the Accent AI filter in both cases. Here is a first example: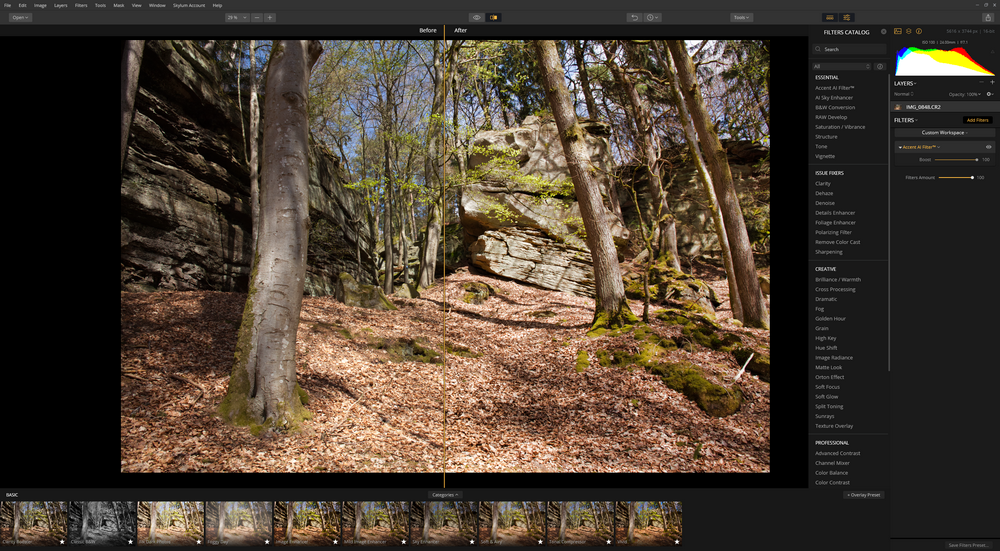 And now with Luminar 3.1.0 and the  Accent AI 2.0 Filter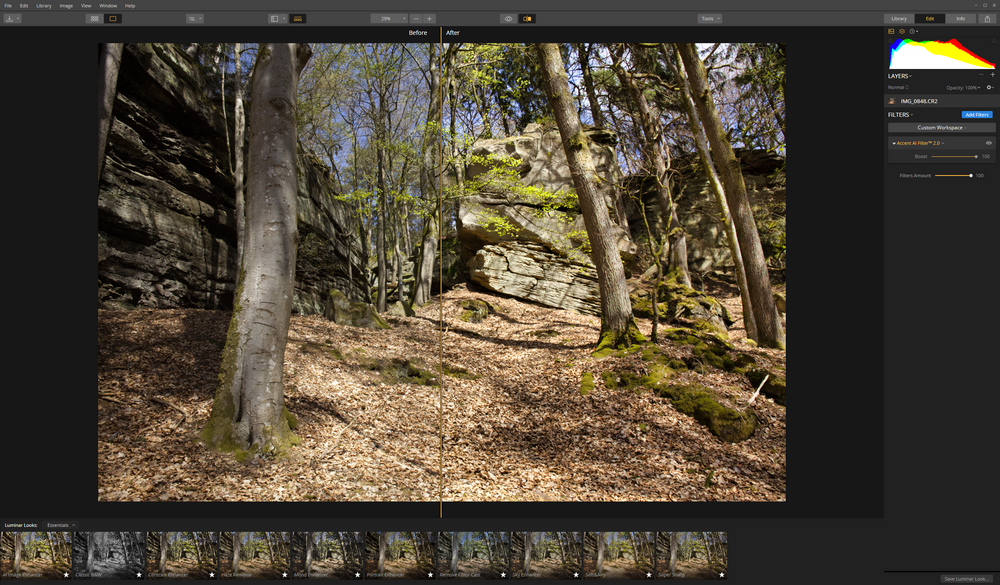 On the impact of the filter the differences are almost negligible. Maybe the colors in the Luminar 2018 seem to be a bit better.
And here another example: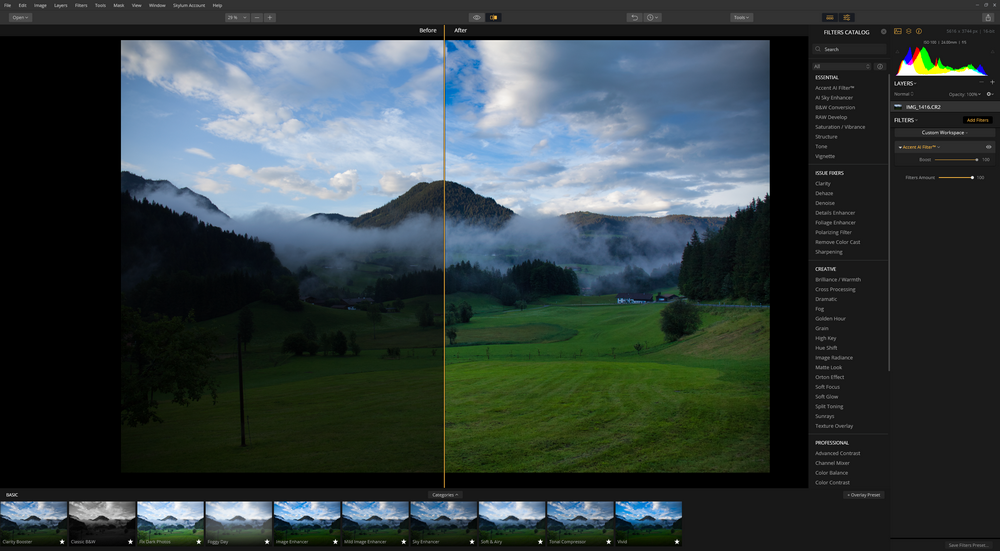 And here the same raw file processed with Luminar 3 and the new AI filter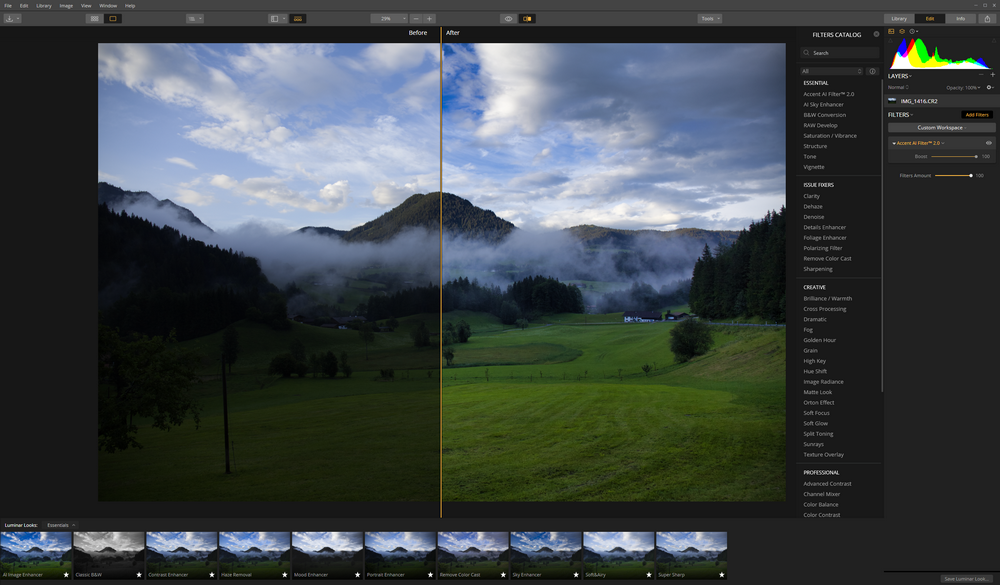 There are almost no differences and therefore here is a comparism placing the results of the old and the new AI filter side by side, where i exported the results of Luminar 2018 and Luminar 3 as a 16-Bit Tiff file.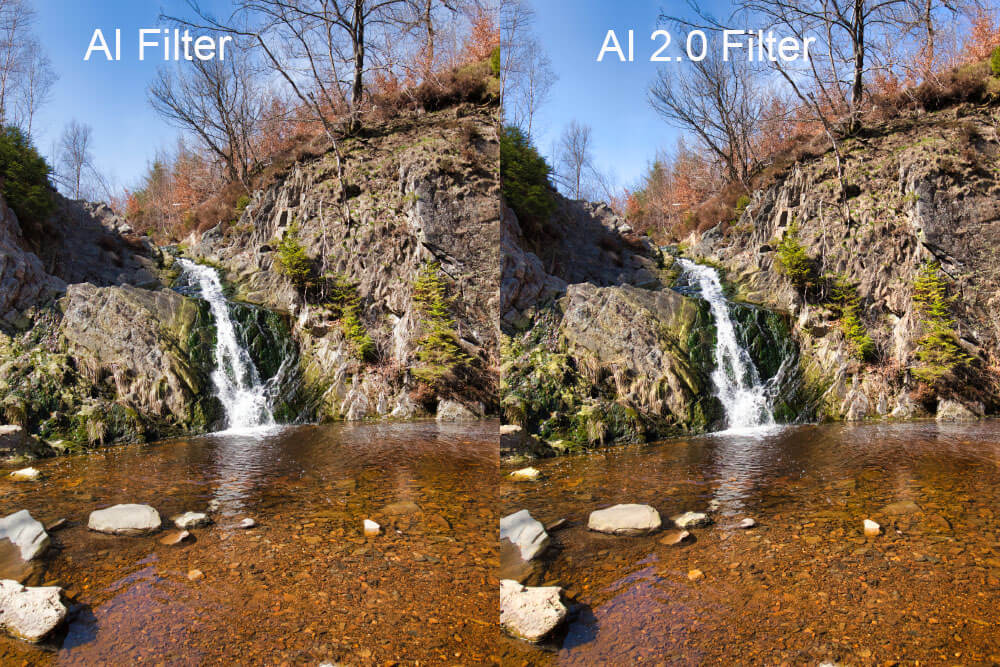 And again there are no differences or on other words the bifg improvement is missing.
New Roadmap
Skylum published a roadmap for the development of Luminar 3.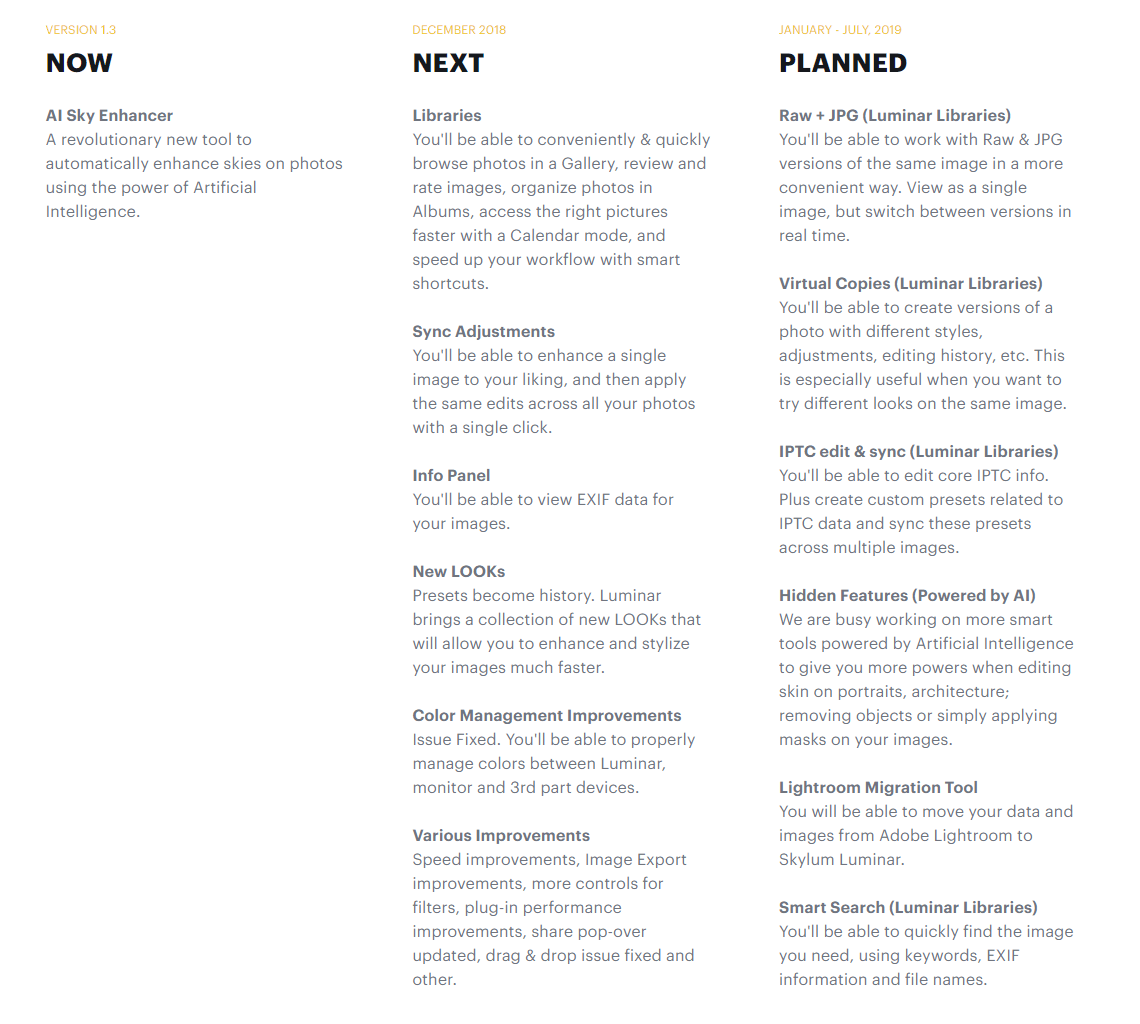 For example Skylum wanted to implment a search over all EXIF metadata by July 2019. Now the published a new roadmap.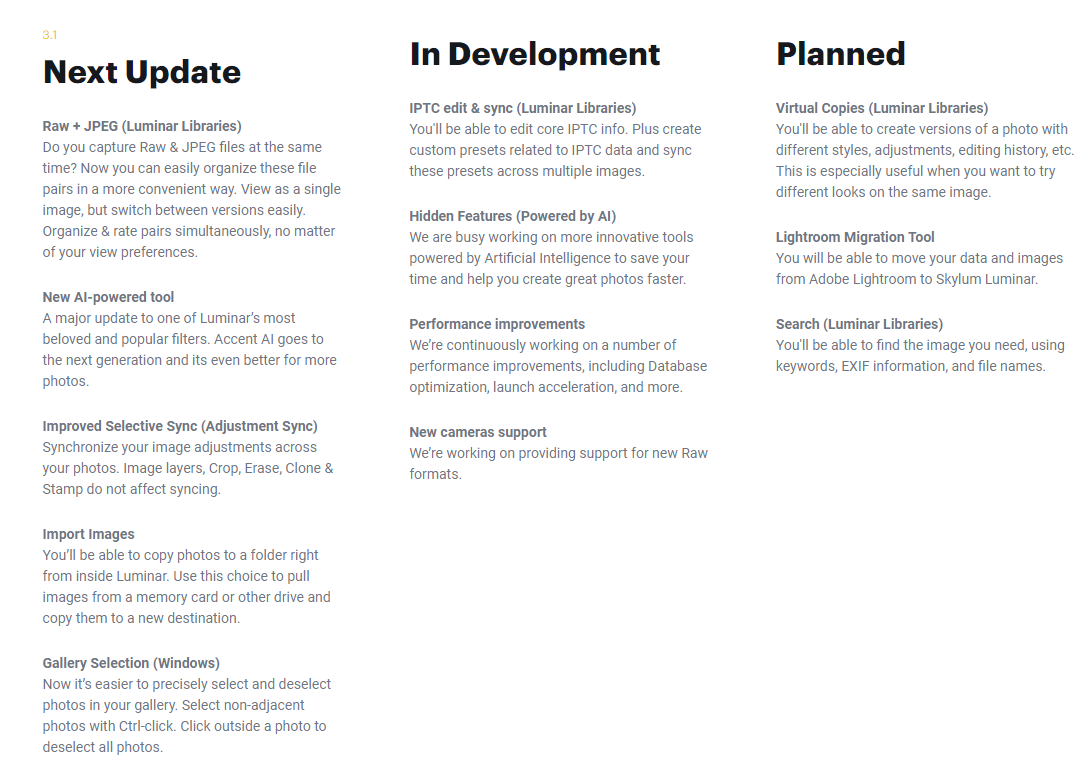 Now for complete search in the EXIF metadata no date is mentioned. I don't know what this means for a EXIF search function not to mention the Lightroom migration tool, but we had the same situation with the catalog functions, they were far too late.
Conclusion
The Accent AI Filter is a very interesting feature in connection with the Sky Enhancer where you get very decent results with just 2 mouse clicks. But i don't really see an improvement with the new Accent AI filter 2.0 in comparism with Luminar 2018. So maybe this is an update to just keep things going.
If you like to order Luminar 3 you can do this at a discount right now. The reduced price is 50,– € for ordering via this link and the code TUXOCHE tun.
ciao tuxoche