Last week review 17-2017
|
Last week review 17-2017 and the weather was pretty cold, but may will be a little bit warmer  😉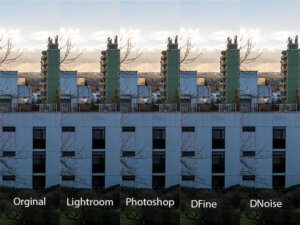 This week we had image noise as a topic again, but this time we took a look at the different tools to manage noise or reduce it. Image noise on captures with higher ISO settings don't have to be disturbing depending on the capturing situation, just as we saw in the first part of this blog post. But taking a picture with large  monochrome areas noise might be disturbing, then the different tools might be a good start to reduce or at least minimize noise in  the image are the RAW converters like Lightroom CC or Photoshop CC. Both tools do a pretty good job, but there specialized tools which do even a better job on minimizing noise in the images. One of these tools is DFine2 from Google Nik collection which is available as a free download.
Another specialized tool is  Topasz Denoise from Denoise. There is free trial version available and if you need noise reduction more than occasionally you should take a close look on this tool which gives very good results according to my comparism, but the plugin is not cheap with a price of 80 €.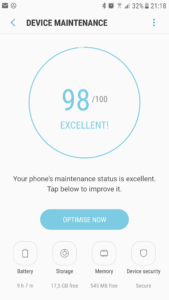 This week something happend which i didn't dare to hope 🙁 Suamsung did it and rolled out Android 7 for my older smartphone Samsung S6. The update arrived 2 days ago and the installation worked out without any problems. The gui changed a lot and notifications are made more efficient. In addition there is an improved multi window mode and in the preferences you'll find a device maintanence mode to free memory not used any more.
Time was too short to test if the new version is faster compared to Android 6, this could be done by benchmark tests  only.
But anyway this was an interesting week and I hope you like the blog posts and i'm looking forward to your questions and comments.
ciao tuxoche