Last week review 06-2020
|
Last week review 06-2020and this week we had enough rain, in some parts of the country there was even way too much.

This weeks first article was on  Denoise AI from Topaz, a denoising tool, which was offered at a reduced price last week. Denoise AI is avaialble both for Windows and Mac systems and the company offers a 30-day trial version which allows it to check out the functions before you buy.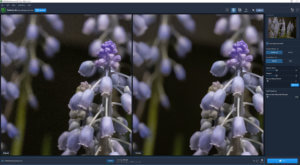 Meanwhile i licensed Denoise because the results i got in my tests were pretty impressive. The tool reduces noise in high ISO images without destryoing the fine details. Now i can risk to shoot at ISO 6.400 even with my Lumix G9 even though in such an extreme situation the tool can't reduce the noise completely but you get avery usable image.
The is a small issue while installing the tool, because Denoise AI requires it to define the tool as an external editor in Lightroom Classic manually. But i can live with this little restriction, even though i would prefer a regular export plugin.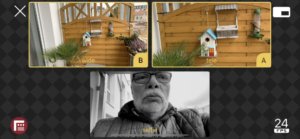 As a second topic i reviewed the new app from the Flimic Pro people DoubleTake. This app allows the usage of the 3 (4) built-in cameras on an iPhone Xs. The app is free of charge but available for iOS only so far. If there will be an Android version i can't tell.
Video capturing so far is restricted to 1080p but maybe there will a further development which allows 4K at least with the rear cameras.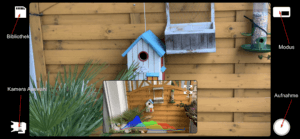 With the DoubleTake app you can select for example one of the rear cameras and the selfie camera and depending on the recording mode the image of both cameras is stored in one video clip or in the mode "descrete" there are even 2 seperate videos recorded. The later one allow to switch cameras in post processing.
But anyway this was an interesting week  and I hope you like the blog posts and i'm looking forward to your questions and comments.
ciao tuxoche