Last week review 43-2016
|
Last week review 43-2016 and slowly the weather turns into grey and rainy, even though most of the trees still have their colorful leaves 😉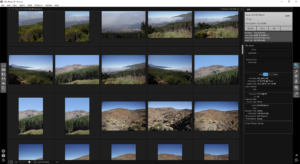 In this weeks article i took a look at the most recent photo editing software ON1 Photo 10.5 from ON1, which is available for Windows and Mac operating systems and both versions are available as 30-day trial software.
The successor from  ON1 Photo RAW, which according to the company should be revolutionary, is not available yet.
The most recent software version is not recommendable at the moment, at least for a price of 119,– €, because editing options include the most common settings only. In addition every editing of your images will convert the raw file to a pretty big 16-Bit Tiff file or a even larger PSD file. But to be fair for the price you'll get the upgrade to ON1 Photo Raw as soon as it is available. My advise is to wait til the new version is available and hopefully the company will provide a trial version.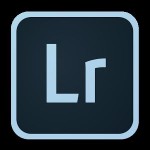 In the last weeks review i reported about the update of Lightroom Mobile, which was provided very silently and no official blog post by Adobe. Besides the missing function to reduce the size of the images while shareing them on social media i used the smartphone more often to take pictures. This wasn't mant to substitue a DSLR or a system camera, it was an addition or mainly for making-of images.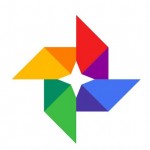 While shareing those images i ccoured a strange behaviour. First i reduced the size of the images to arround 2.000 px on the longer edge and uploaded them to goolge fotos with the option "save to a gallery". Sharing those images on Google+ the shared image woudl have a size of only 320x480px, if the mobile connection wasn't good or stable. Such a small image size is not acceptable for other users and doesn't show the quality of modern smartphones. The same happended with my tablet a couple of days ago, even though the images on Google fotos had the right size and were uploaded from a desktop pc. An automatic function by Google fotos without warning the user?
And at last, this week Faststone.org released version 6.0 of their Image Viewer, which can be used for fast image viewing of your raw files and a lot of other things.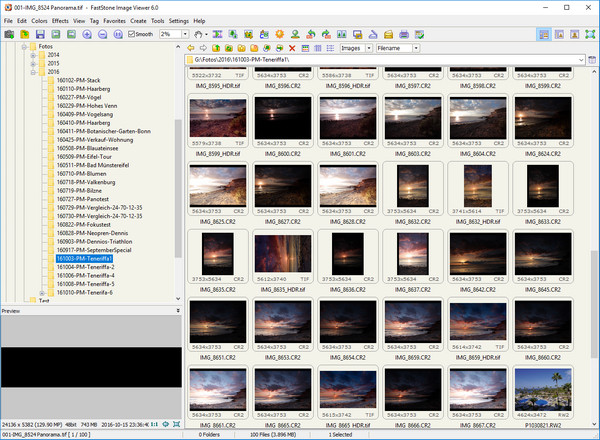 And don't you forget to set all clocks to winter time again, and don't forget the one in your camera.
This was an interesting week and I hope you like the blog posts and i'm looking forward to your questions and comments.
ciao tuxoche