Changing to daylight-saving time
|
Next weekend we'll switch to daylight saving time and for all of you not being able to remember i which way to change, including me, we'll the clock +1 hour 😉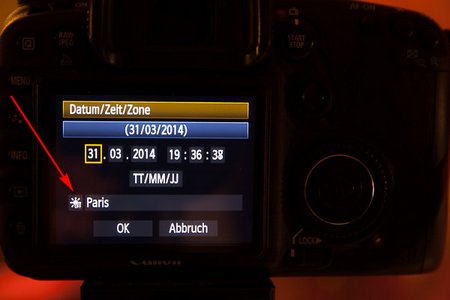 On a desktop pc or laptop this change is done automatically, esspecially if you turned on time synchronisation, but our cameras include a RTC chip, too. I guess it is not that much of effort to program the firmware to automatically change to daylight-saving time and back.
Since the firmware doesn't offer a solution we manually must change the time setting in the camera twice a year, otherwise the Exif metadata are not correct. Canon 7D offers an aditional setting for the daylight saving time, but since you have to setup it manuall this is not the big difference.
But if forget to switch your camera setting to daylight saving time you can alter the Exif Metadata via Lightroom. Just mark the images you want to to change and then go to entry "Capture time" and click the little square on the side of the entry. A dialogue is shown up, where you can correct the capture time for all marked images to +1 hour.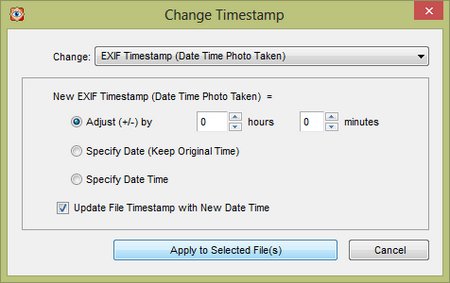 The same can be done with the free of charge tool Fasttone Imager Viewer.
The process is almost the same, first mark the pictures to be changed, go to the tools menue and choose "Change timestamp" and Exif timestamp.
Here you can change the time relativly to +1 hour and you are back in business 😉
The correct time setting is important, if you geotag your images and save a track with a gps-mouse like the i-Blue 747.
Even though Lightroom has a build in map modul since version 4 i still prefer to use Geosetter to first getag my images before importing them into Lightroom.
Geosetter offers a correction of the local capture time in 2 ways. Either add the +1 hour depending on your timezone or add any time offset to the Exif metadata.
Every geo logging devices records the track with all way points, but the time is UTC. You could now set your camera to UTC time and never mind again about switching to daylight saving time and back But doing this you have to change the capture time on every import of images. Maybe it makes sense if you travel a lot.
Now you have to remember changing your camera time settings the day after tomorrow 😉 Tell me in the comments how you handle daylight saving time, ignoring and correcting the time within the import process or do you change the camera time settings. Just leave me your comments/suggestions.
ciao tuxoche