Last week review 17-2020
|
Last week review 17-2020 and this week the weather is in sane but its too again and nature would need the rain  ;-(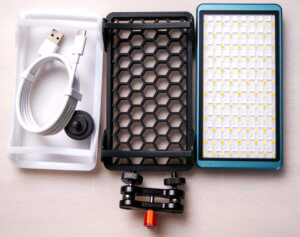 This week video was topic again and in particular video lights with the  Falcon Eye F7 Pocketlite, a compact LED light which is only a little bit bigger in size like a smartphone. With this compact size the LED light will fit in any camera bag. The Faclon Pocket Lite is battery driven and can set the color temperature in a range from  2.600-5.600 K.
With this the technical specs a clear and the video light is pretty light  and very flexible because of the different color temerpatures. under your control. But there one main limit becfause of the very small light emmitting area the light delivers a pretty harsh light. And even with the little diffusor or the grid the light will not become much softer.
But anyway the light is worth the price of arround 160,– € mainly as a fill light or to color a background in a setup with the RGB function. The 20 light effects could be missing in my opinion.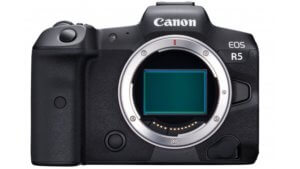 Then Canon published some more specs about the new Canon EOS-R5 and the specs for videographers are sort of mindblowing.  8K Video in RAW and even more interesting all video capture are with a full sensor readout. 4K should be possible with 120fps. Mainly in this video section which were neglected so far this will make step to the competitors. There arre some rumors that the body will be sold at a price of arround 4.000,– € for the body. This would would be a very low price for a camera with these specs. But some questions are not answered, like for example if there might be heat problems with this high resolution and with the data rates needed for this if Canon would supply a USB type C connector for storing video clips directly to a SSD drive like Blachmagick Pocket.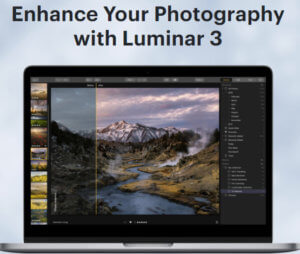 On the software side i want to point out that  Luminar 3 can be downloaded free of charge.  Luminar is a pretty good plugin for Lightroom CC. The included Accent AI filter and mainly the Sky Enhancer leed to very decent results in short time. Of course this version doesnt include the newer AI functions like the Sky Replacement and the advanced portrait functions.
Of course you can download a trial version of Luminar 4 and work with the neewest version.
I wish you a happy easter and even this year everything is different but just stay at home and stay healthy.
ciao tuxoche