Last week review 35-2019
|
Last week review 35-2019 and this week was again too hot and too dry  😉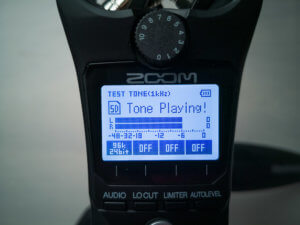 This week i covered the Zoom H1n handy recorder, which is very flexible and is sold for a very fair arround 90,– € or even less. With this basic model audio can be recorded on to a Micro SD card with a capacity up to 32GB. In this case the Zoom H1n uses the built-in microphones. .
You can also use an external microphone and monitor the audio quality on a headphone using the line-out port. This is the main difference to the more expensive Zoom recorder which then offer more line-in ports for several microphone or audio sources. Personally i use the Rode VideoMic and the Rode smartLav+ with an adapter from TRS to TRRS.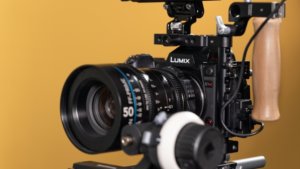 And of course you can directly send the audio either from the Zoom itsself or from a connected external microphone into the camera. And what i like most that you can calibrate the different cameras via a defined testtone from the Zoom H1n.
Later on this week Canon and Panasonic both presented their new cameras and lenses. Panasonic started with S1H a full frame camera with impressive video capabilites.  Just like with the GH5s the video part of the camera is the main focus. The camera offers 6K recording or up 4K 60p in 10 bit. And these capabilites have a price tag of 4.000,– € for the body only.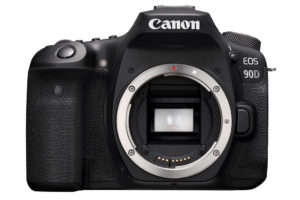 As mentioned already last week Canon presented their new cameras, the EOS 90D and the M6 MK II, another APS-C mirror-less camera. Both cameras use the same sensor with 32.5 MPix resolution. Its up the pratical tests of the cameras if this is a little bit too much for an APS-C sensor.
But what's really a new feature is that both cameras will record 4K videos without a additional crop. They use the full width of the sensor. This is a real improvement and even better the Dual Pixel AF is not limited to 1080p. These features 4k video in a compact and light weight APS-C body makes the M6 MK II very interesting and could even replace my Lumix camera.
Canon also announced two new lenses for the R system, the  RF 24-70/2.8 and a  RF 15-35/2.8. For both lenses there is a trend that Canon will increase the price compared to similar lenses available for the EF-mount.
But anyway this was an interesting week  and I hope you like the blog posts and i'm looking forward to your questions and comments.
ciao tuxoche