Falcon Eyes F7 RGB video light
|
Videoights were subject on a couple of blogs posts here in the past and today i want to report on another compact light.
Introdcution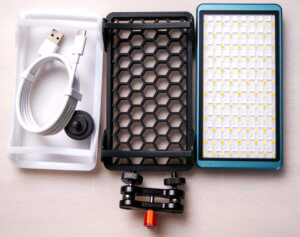 For the videos on my Youtube channel i used a couple of different video lights in the past, beginning with the Yongnuo light over to the Neewer panels to the Godox SL60 i'm using right now. The Godox lights made a pretty good job so far and i get a soft light with the softbox i mounted on one of the lights.
Today i want to introduce the  Falcon Eye F7 poketlite to you, like already in the name, a very small and compact light which easily fits in your camera bag. The Falcon Eye F7 costs a little bit under 160,– € and is delivered with some additional equipment like a diffusor, a little grid and a magic arm.
The Falcon Eyes F7 delivers 12W output power and can control the color temperature from 2500-9000 ° Kelvin. Recharging is done with a cable with a USB type c connector.
Ich habe aber auch ein kleines Video dazu erstellt:
Usage
A video light which is a little bit bigger in size than a smartphone can't produce a soft light, because the light emitting area is much too small. And the diffusor or the grid won't improve this very much.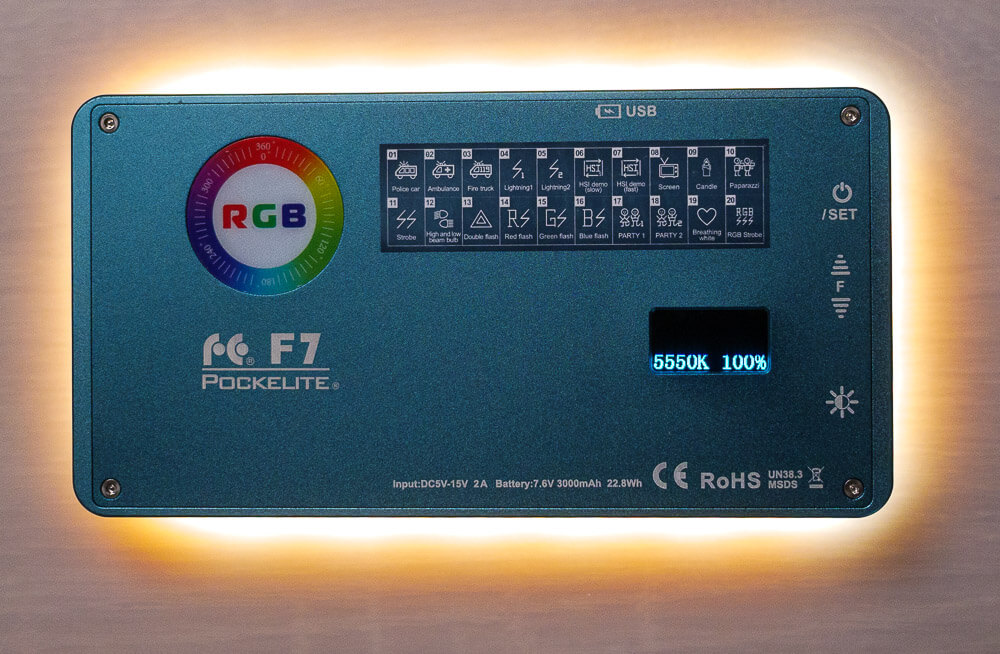 But anyway the little light ir pretty bright and in combination with another light it might be a starting point for lightning on your Youtube channel. But mainly the Falcon Eye F7 is a addition in a light setup.
Because of the size you can also use the light for small products and close-up/macro photography.
Effect lights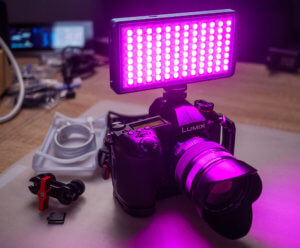 The Falcon Eyes F7 is a RGB light which allows it to use almost any color of the spectrum. Here you see a little example with the light mounted on the camera. This is perfect for effect light or to color an environment of a setup.
Besides this the Falcon Eye offers 20 light effects, ranging from a police sirene ober a thunderstorm lightning up to a light which should simulate the light of a tv.
The rgb function is very usefull but the effect lights are a matter of taste so i probably will not use them.
Conclusion
As a light addition to bright up or color a scene the  Falcon Eyes F7 is worth the money. The light is mobile, fits in every camera bag and can be mounted on the camera or on a light stand.
ciao tuxoche