New LED panels for video
|
For more and more posts on this blog i try to record and post a video an my Youtube channel, because a video can explain some situations a lot better than a whole bunch of screenshots. But you need light for video 😉
Introduction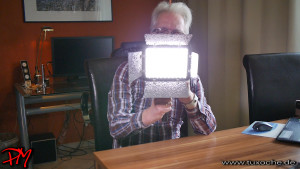 So far for video capturing for my YouTube channel i used 2 Yongnuo YN 300 II LED panels, which offer a soft light when used with white umbrellas. But with the umbrellas there is not enough light left so i had to do videos at ISO settings between 200-800. Since softboxes i tried out gave more but a much harsher light i was searching for an replacement.  On the other hand powering the video lights with rechargable batteries only was a disadvantage too me because the lights are mainly used at home.
The selection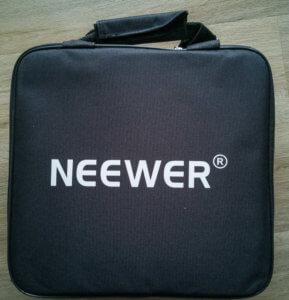 Since this is a hobby which is done in my free time the price for the new LED panels should be quite fair. After a little bit of research i decided to the Neewer NL 660 LEd panel, which is equipped with 660 LED bulbs half for 3200° K and the other half with 5600° K.
This so called bi-color LED panels wasn't the optimal solution and the Neewer LED is also available as a daylight only version. But this version wasn't in stock anywhere. But on the other hand this LED panels is powered by an AC adapter, but can be powered also by the Sony batteries.
Each of the LED panel comes with a bag which suitable for storing and transportation. But the bag will not protect the LED panel from any damage, so you have to be carefull.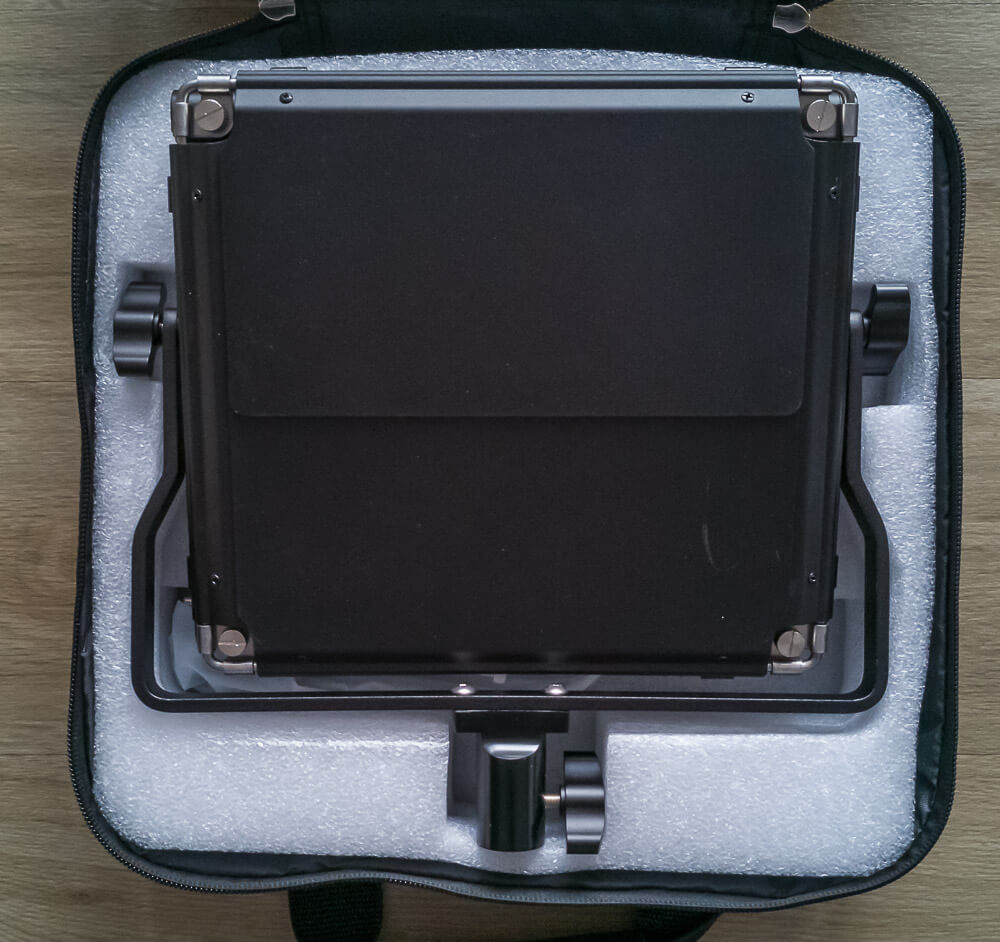 The LED panel can be mounted directly on a lamp tripod and offers a U-bracket.
I did a small video on the Neewer NL 660 LED
The light output is quite good so i can reduce ISO by at least 1 EV even though i use the daylight LED bulbs only. The diffusion screen is better compared to the Yongnuo even though dismounting this screen is not that easy.
Since the light area is bigger a second LED panel can be used without an umbrella as a fill-in light.
Disadvantages
The first disadvantage are the barn doors. If htey are expanded you can't tilt the LED Panel anymore because the barn doors will hit against the U-bracket. If you use the lights mainly at home you can mount the U-bracket in a higher position.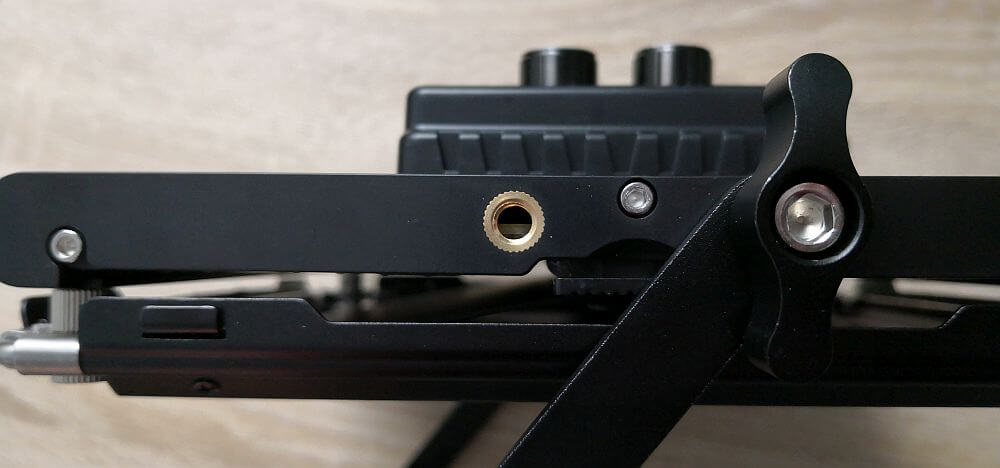 Maybe i dismount the barn doors because i actually don't have any use for them.
For mounting the LEd panels on a Manfrotto MA-026 i had to order a longer  spigot 013 which can carry the LED panel.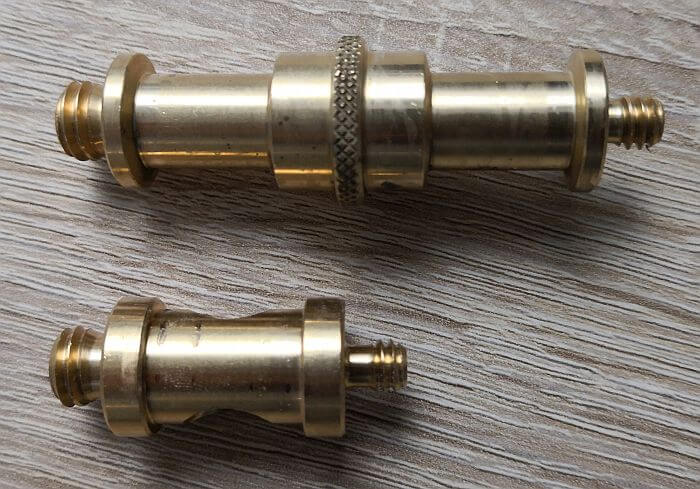 Conclusion
The light output of the  Neewer NL 660 is enough, at least for smaller projects. And with a price of 85,– € they are reasonable for a hobby use. And at last i still have the option to power the panels with batteries for outdoor use.
ciao tuxoche