Affinity Suite V2.0 with Photo 2
|
I had already pointed out in last week's review that Serif had completely upgraded the suite to version 2.0 this week and was making corresponding offers for the software tools.
Introduction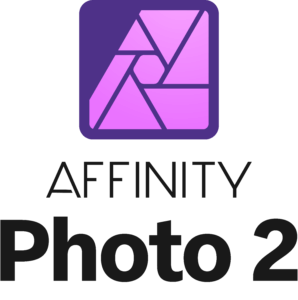 Until now I only had Affinity Foto V1 for the iPad to edit something on the iPad from time to time. For the desktop I had Lightroom Classic and Photoshop CC in the photo subscription. And no worries, that will remain so, but the Affinity V2.0 with its offer of the universal license for all operating systems (Windows, Mac OS and iPadOS) as well as the 3 apps, photo, publisher and designer had it to me then but.
Above all, Affinity Foto 2 for Windows, MacBook and iPAD would have been as expensive as almost the entire suite now on sale. The downside, however, is that Serif doesn't offer discounted update pricing to those who have already licensed version 1.
RAW development
Affinity Photo 2 offers all the settings you'd expect from a RAW developer. However, there is no catalog here, so Affinity has to save the processing later (in a separate format or e.g. in Tiff).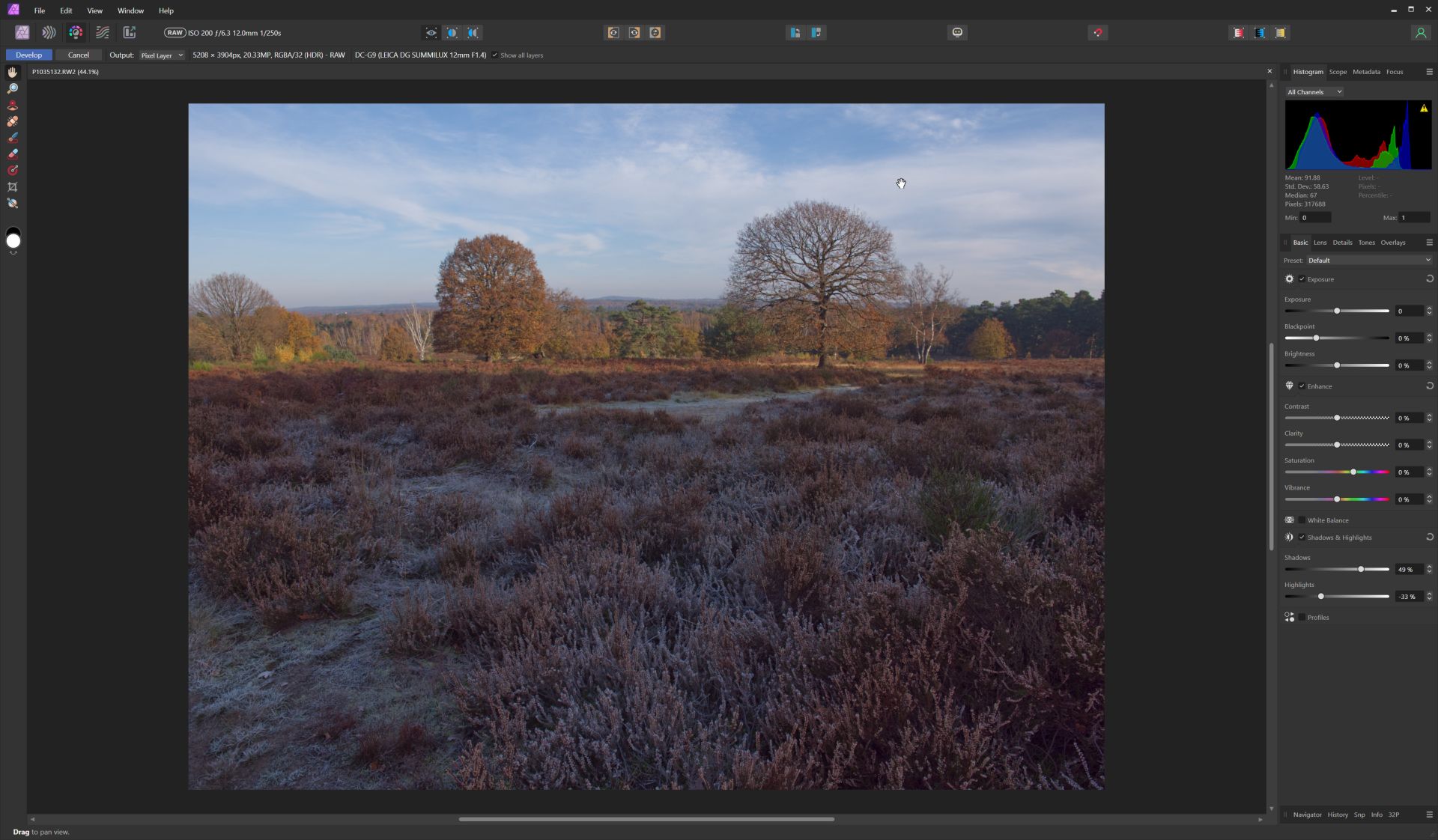 In addition to the possibility of global corrections, there is of course the possibility of layers in Affinity, with which parts of the image can be selected and thus also selectively edited.
Focus stacking
Of course, Affinity also offers the possibility of converting images in a focus stacking series. Affinity does not achieve a speed record here, but the results are impressive.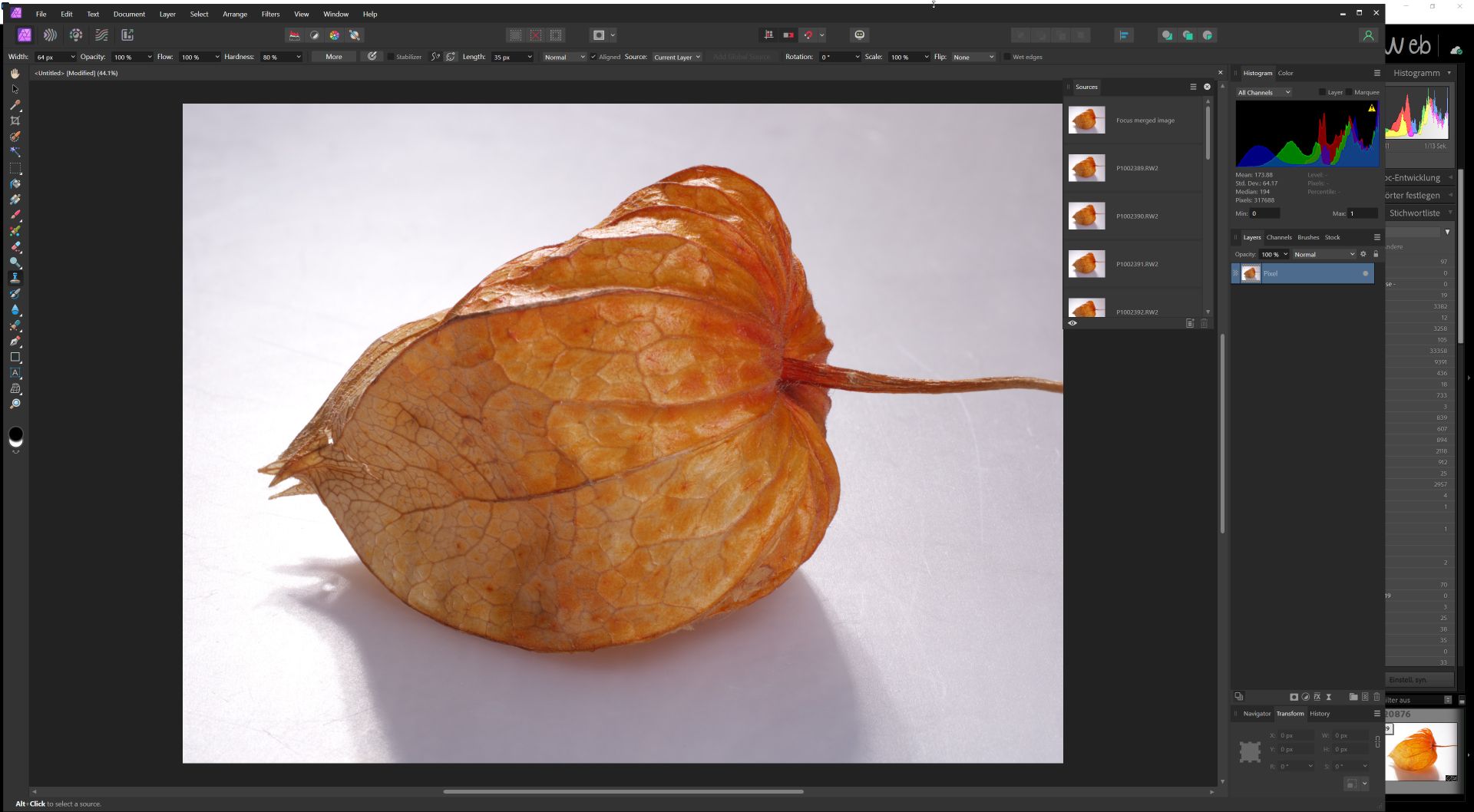 This is slower than e.g. with Helikon Focus, but Affinity is not a program specialized in stacking.
HDR image processing
Affinity Foto can also do this relatively easily and even does a good job of avoiding ghost images.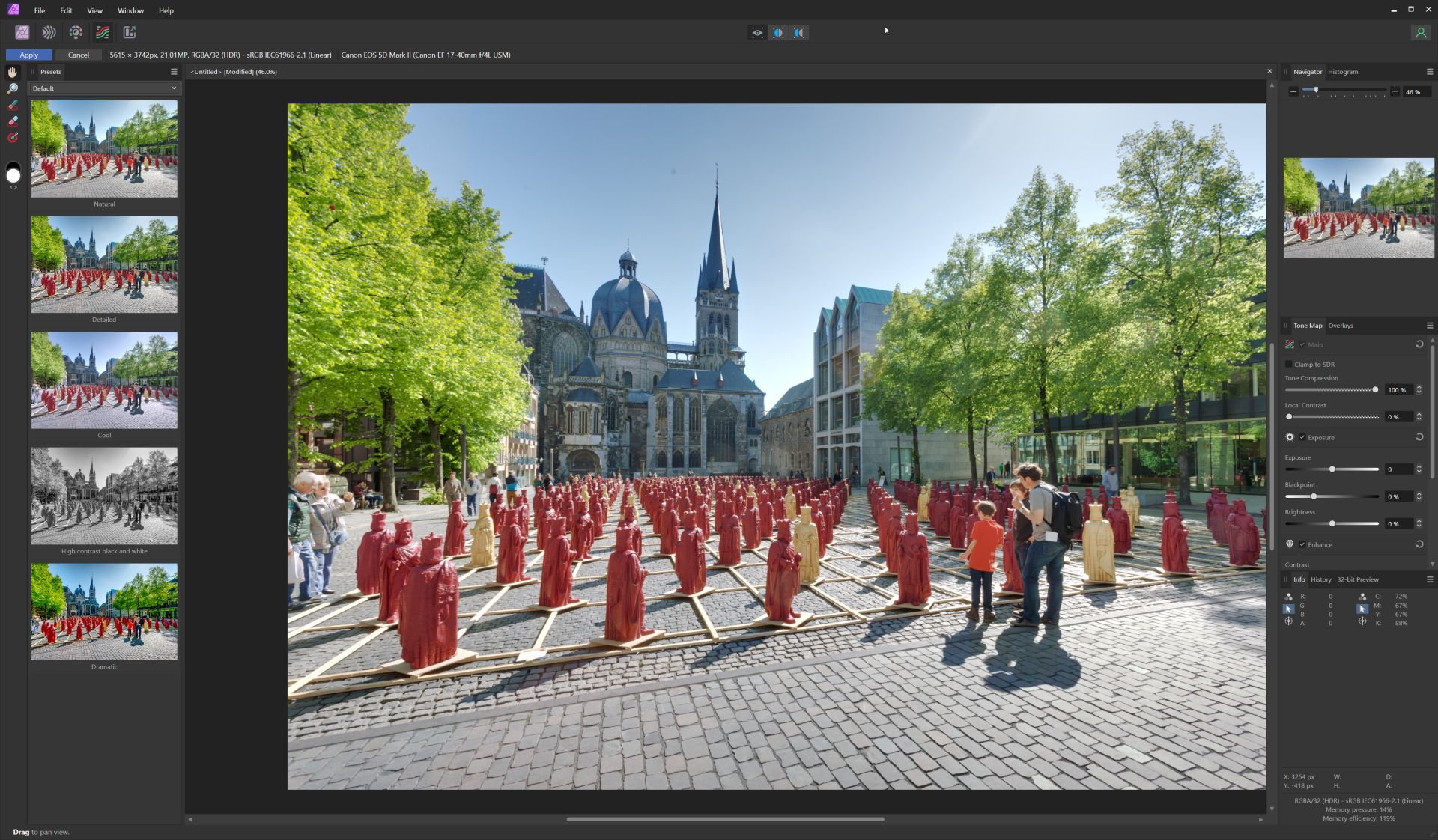 I tried several series with 3, 5 or 7 images and there were no problems. The times to merge an HDR image are about the same as Luminar NEO HDR Merge.
Panoramas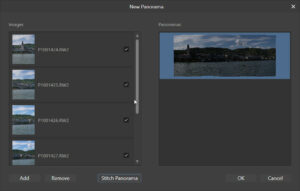 Affinity does not show any weaknesses with panoramas either. Whether it's a single or multi-line panorama, Affinity assembles them without complaint. Nevertheless, with critical motifs, you have to go through the 100% view to see if there are any stitching errors.
I only had the impression with untreated RAW files that the resulting panorama image was almost always a bit too dark. Nothing that couldn't be corrected, but it was just noticeable. After that the finished panorama image can of course be edited with all tools.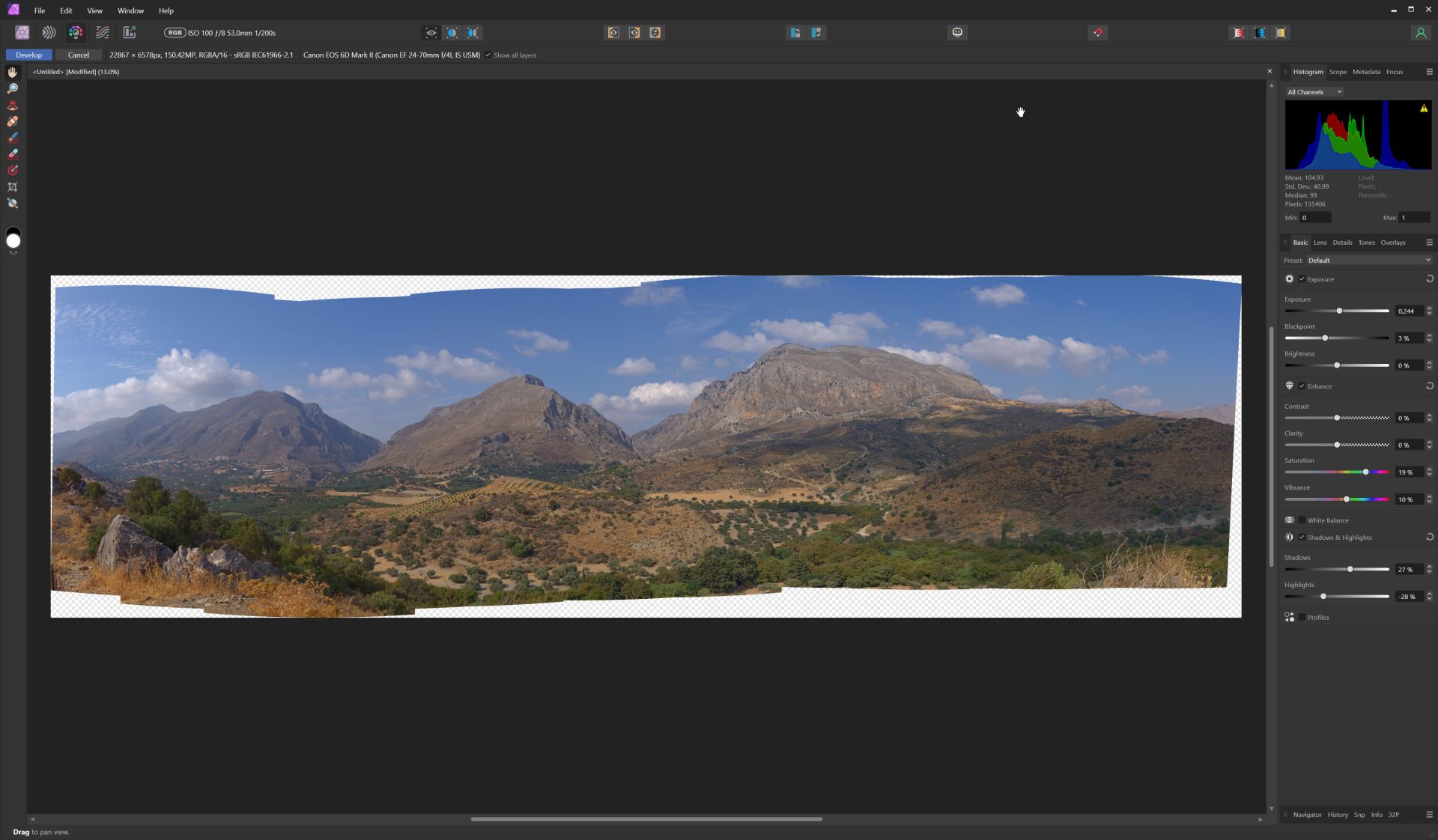 What I still have to try out, whether Affinity also copes with spherical panoramas, but I suspect as with Lightroom Classic rather not.
Conclusion
This is of course only a first acquaintance with Affinity Photo 2, but I like it already. Whether I really need Designer, I don't know. Publisher 2 might be an option to create large flyers/booklets. I'll just have to see how well I get along with it and to what extent the programs then differed in handling on an iPad, for example.
ciao tuxoche