Last week review 47-2019
|
Last week review  47-2019 and this week at least there was enough rain  😉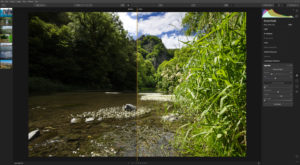 After a couple of advanced notices Skylum released the final version of Luminar 4 this week. Some custeomers who preordered the new version got the final release a week earlier.
Compared to the beta version the final release improves a couple of things but i get to the conclusion not to recommend Luminar 4 as a stand-alone program. My advice is caused by a couple of errors like the lagged display of the thumbnails in the library mode, unprocessed raw files from both of my cameras the Canon 6D MK II and the Lumix G81 look quite unsharp in the edit mode compared to Lightroom Classic, the histogram is not updated and loading raw files takes quite a while and the export function for JPEG files is awefully slow. .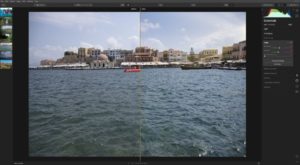 Therefore you should use Luminar 4 as a plugin only for Lightroom Classic and the othger supported programs and handle over a 16-Bit Tiff file before processing the image. On the other hand Luminar 4 offers some interesting filters and options which lead to very pleasing results with just a couple of mouse clicks. But skylum has a lot of work to do and the update to built-number 4880 released on Monday evening didn't change this situation.
If you want to give Luminar 4 try you'll save 10,– € when ordering via this  Link .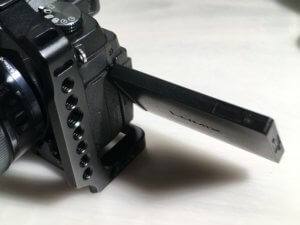 In my blog post about the SmallRig Cache for my Lumix G81 i already stated to get more into videography. Sometimes i even thought about a switch to the Lumix GH5, which offers a lot more video options but isn't known as the best choice for photographers. But now Panasonic released firmware updates for a couple of theri cameras including the Lumix G91 which now inherits some video capabilites of the GH5 like 10-bit video recording for example. This will make the Lumix G9 a good allrounder for both photography and video. But so far its not a final decision to go for the Lumix G9.
But anyway this was an interesting week  and I hope you like the blog posts and i'm looking forward to your questions and comments.
ciao tuxoche